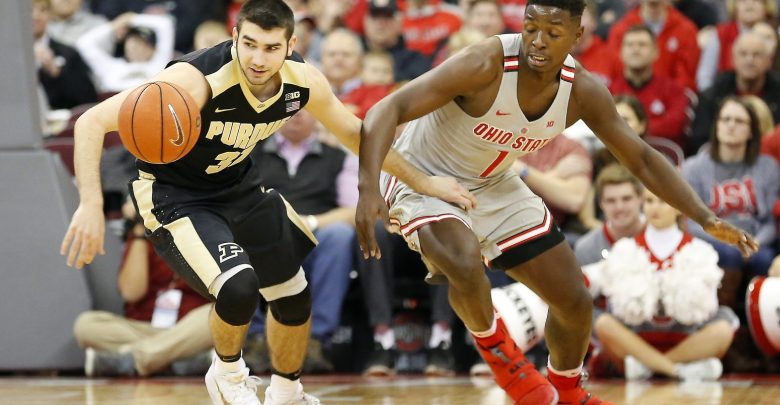 On paper it seems like the 2/7 college basketball free pick would be an epic showdown as Purdue visits Ohio State with the winner being in the driver's seat for the Big Ten title. However, despite the fact that Purdue is 12-0 in the conference compared to 11-1 for Ohio State, oddsmakers have made the Boilermakers -10.5 favorites. To most fans that seems like a whole lot of points – but is it possible that the real value lies in the Purdue team that is 14-0 at home?
Jay Williams just said Ohio State-Purdue is a bigger game than Duke-Carolina this must be a legendary bag drop by @clubtrillion

— Tate Frazier (@tatefrazier) February 6, 2018
Can OSU Answer the Bell?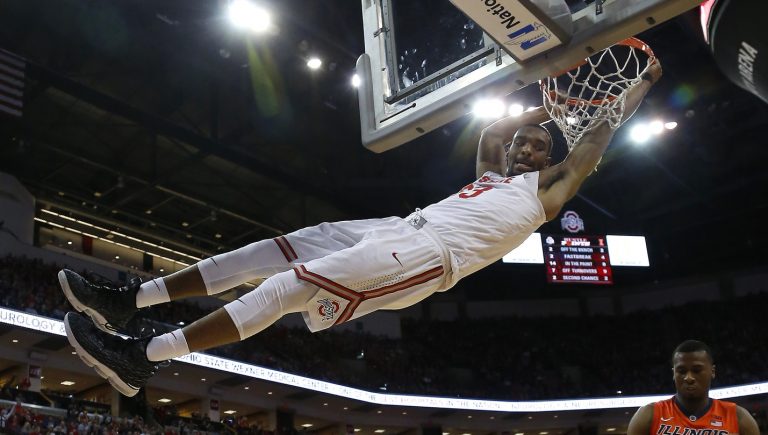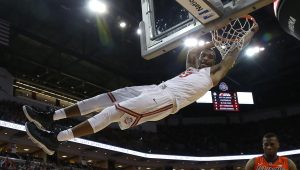 There's somewhat of a perception that the Ohio State men's basketball team is struggling after they had a much tougher time the past week with Illinois and Nebraska and lost outright at home to Penn State. Regardless the Buckeyes have won 15 of 17 since November and their 20-5 overall record has the team with a great opportunity for a high seed come tournament time. That span also includes a 16 point win over #4 Michigan State and OSU could be looking at one of the best resumes in the country if they take down #3 Purdue in the 2/7 college basketball free pick.
One thing critics have to wonder is if Ohio State is a product of their favorable schedule – not necessarily the who but the where. The Buckeyes have played four straight road games and have had just four true away tilts on the year. The team can cancel those doubts with a win in Purdue tonight however – something 14 teams have tried and failed at.
Is Purdue Giving Too Many Points?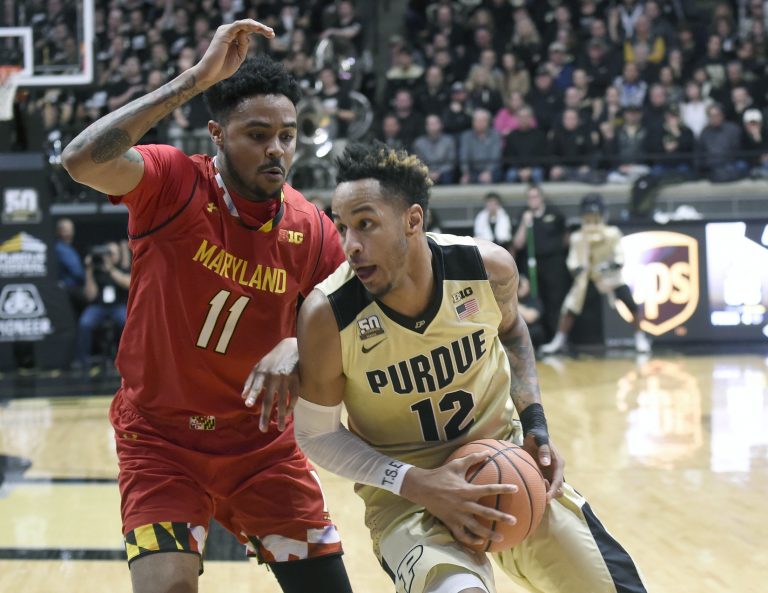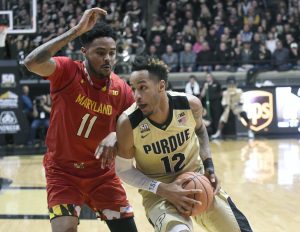 One thing you have to look at when evaluating the 2/7 college basketball free pick line of PUR -10.5 is just what their propensity for blowouts are. Four games in a row have been decided by 8 points or less including a 78-76 win at Rutgers on Saturday as -15.5 favorites. Purdue has even show some vulnerability at home lately, edging Michigan 92-88 at Mackey Arena as -11 favorites. The Boilermakers also need to avoid the classic 'look-ahead' as they head to Michigan State on Saturday, but that shouldn't be an issue against an Ohio State team that takes the conference lead with a win.
Purdue can win (and cover) tonight's contest if they are hitting their three pointers – which they are doing at a 42.8% clip which is 3rd best in the country. Ohio State is somewhat formidable on the outside, holding opponents to 33.9% shooting from the arc. The Buckeyes will miss their counter punch however as their top three point shooter Kam Williams is suspended indefinitely. Of course the Buckeyes can still pull off the upset on the shoulders of Keita Bates-Diop who put up 35 points the last game against Illinois. Can Vincent Edwards provide enough firepower for Purdue?
2/7 College Basketball Free Pick Betting
Preview: Ohio State takes on #3 Purdue in the Buckeyes biggest road test this season. https://t.co/rFQLuenrGu

— BuckeyesNews (@BuckeyesNews) February 7, 2018
All things being equal, the line of PUR -10.5 just seems like a ton of points to give up; which is obviously what oddsmakers want you to think. Purdue has had the same starting lineup in every game this season, four players which average double figures. The Boilermakers not only shoot 3's, they have a formidable big man in 7'2″, 290 pound Isaac Haas as well as Bates-Diop's main competition for Big Ten player of the year in Vincent Edwards. Tonight the Buckeyes playing just four road games on the season is going to be evident.
Pick: Purdue Boilermakers -10.5