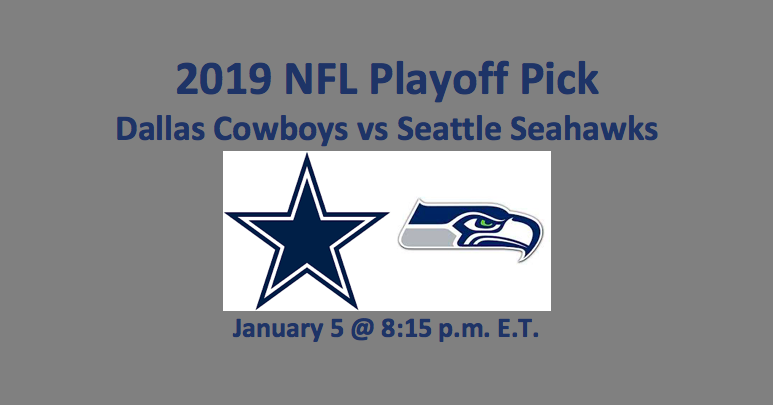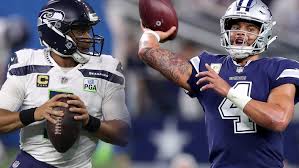 The second wild card game for Saturday, Jan. 5 features the second-place NFC West Seattle Seahawks (10-6) and the NFC East winner Dallas Cowboys (10-6). With their ten wins, Seattle earned the NFC's first wild card spot. The Cowboys won the NFC East by coming on in a strong manner in the second half of the season. Our Dallas Cowboys vs Seattle Seahawks preview and pick offers the Cowboys starting at -1.0 and going up to -2.5. The over/under for this wild card contest ranges from 43.0 to 44.0.
Recent History and Home Field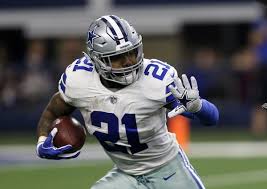 These two teams met on Sep. 23 in Seattle and the Seahawks won 24-13. Might this game be a repeat? The venue for the wild card on Saturday, unlike on Sep 23, is Dallas' home turf, AT&T Stadium in Arlington, Texas. Dallas is 7-1 at home this season. Seattle is 4-4 on the road. In their last five games, the Seahawks are 4-1. That one loss was on the road against San Francisco. The 49ers, who had lost a few weeks before to the Hawks 43-16 in Seattle, beat the Seahawks the second time around 26-23 in OT. The Cowboys are 7-1 over their last eight games. That mark includes four home wins. Their one loss was on the road. Our Dallas Cowboys vs Seattle Seahawks preview gives the Cowboys the advantage in this area based on recent performance and home field.
Edge: Cowboys
QB to QB and Running Game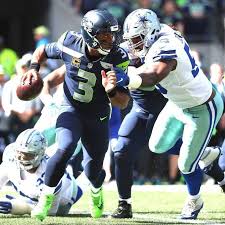 Seattle QB Russell Wilson (65.6 COMP%, 35 TDs, 7 INTs) has had a good season. Wilson has thrown for over 3,400 yards and he's rushed for 376, averaging 5.6 YPA. He has been sacked 51 times. Wilson possesses a solid group of receivers to throw to, including the team's top pass catcher Tyler Lockett (57 REC, 16.9 YPC, 10 TDs). He has 976 yards in receiving. To offset the passing game, the team will look to RB Chris Carson (247 ATT, 1,151 YDs, 4.7 YPA, 7 TDs). Carson leads a rush attack that was tops in the NFL, averaging 160.0 YPG in rushing.
For Dallas, QB Dak Prescott (67.7 COMP%, 22 TDs, 8 INTs) has done a decent job. Along with his 3,885 yards in passing and 22 TD passes, he has 305 rushing yards and six scores. However, Prescott, like Wilson, has also been plagued by sacks. Pass rushers have brought him down 56 times. RB Ezekiel Elliot (304 ATT, 1,434 YDs, 4.7 YPA, 6 TDs) offers a lot of offensive potential. Along with 304 rushes, Elliot also has 15 receptions and three TD catches. The Dallas rush attack is averaging just 122.7 YPG. WR Amari Cooper (53 REC, 13.7 YPC, 6 TDs) had 725 yards in nine games and is the team's top pass catcher.
We would call this even except for the fact that the major offensive components for Seattle have a lot more experience than those for Dallas, and the Seattle rush attack is superior. Our Dallas Cowboys vs Seattle Seahawks gives Seattle a slight edge.
Edge: Seattle
Defense vs Offense
Our Dallas Cowboys vs Seattle Seahawks preview sees the Cowboys as being overall tougher on defense, especially at home. Dallas is allowing 20.2 PPG (6th NFL) and 18.5 PPG at home (6th NFL). Generally, Seattle is giving up 21.7 PPG (11th) and 21.8 PPG away (11th). The other stats are a mix. Seattle has 43 sacks to 39 by Dallas. Seattle also tops Dallas in interceptions (12-to-9), FF (21-to-14), and FFR (14-to-11). Dallas is superior in TFL (90-to-81.5) and PD (64-to-60). Again, this is a close call, but we're giving the edge to the Cowboys.
Edge: Dallas
Dallas Cowboys vs Seattle Seahawks Preview – Our Pick
Our Dallas Cowboys vs Seattle Seahawks preview sees this wild card game, like the first one being played today, as a tight call. We do like the over at 43.5. Each team has the potential to score a minimum of 21 points, which gets us to 42, and at least one club will put three more points on the board. That gets us to 44 points. We're also taking Dallas at -1.0. That's primarily based on home field. Be sure to check out our Houston vs Indianapolis free pick too.
Summary Dallas Cowboys vs Seattle Seahawks Pick: Dallas at -1.0 and over 43.5