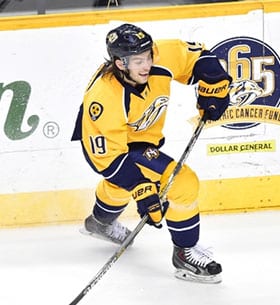 Overview
The Winnipeg Jets continue their 5 game road trip tonight in Nashville where they take on the Predators. The Jets haven't had much luck versus the Predators over the years losing 13 of the last 19 meetings overall and 7 of the last 9 played in Nashville.
Head to Head Trends
Jets are 6-13 in the last 19 meetings.
Jets are 2-7 in the last 9 meetings in Nashville.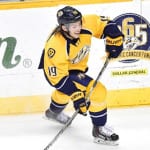 Nashville Predators (-165)
The Nashville Predators are 5th in the Central Division with 45 points 15 points back of the 1st place Dallas Stars. The Predators got off to a quick start this season winning 6 of their first 7 games but they haven't really done a whole lot since. I thought the Predators were going to be one of the better teams in the league this season but it hasn't turned out that way. I think most of the blame goes to goaltender Pekka Renni who isn't having the best season and that's tough on a team that is built around goaltending and defense.
The Predators have a middle of the road offense averaging 2.59 goals per game and they also have a middle of the road defense allowing 2.59 goals per game. The goals against is pretty disappointing especially considering they are allowing under 27 shots per game. The Predators numbers are however much at home averaging 3.10 goals per game on offense while allowing just 2.15 goals per game on defense.
Nashville Predators Trends
Predators are 46-22 in their last 68 home games.
Predators are 16-7 in their last 23 games playing on 2 days rest.
Winnipeg Jets (+155)
The Winnipeg Jets are last in the Central Division with 38 points 22 points out of 1st place. The Jets also started out the season pretty good winning 8 of their first 13 games but they to haven't done much since either. The Jets play solid hockey at home but away from home they have been pretty bad where they are just 7-15. Away from home the Jets are averaging 2.36 goals per game on offense and allowing 3.27 goals per game on defense so it's not hard to see why they have such a bad road record.
Winnipeg Jets Trends
Jets are 3-14 in their last 17 road games.
Jets are 0-5 in their last 5 in the third game of a 3-in-4 situation.
Conclusion
I'm going with the Nashville Predators over the Jets in this one. This is mostly just a case of a team that plays better then normal at home versus a team that plays worse then normal on the road, there's not much more to it then that.
Free Pick: Nashville Predators -165