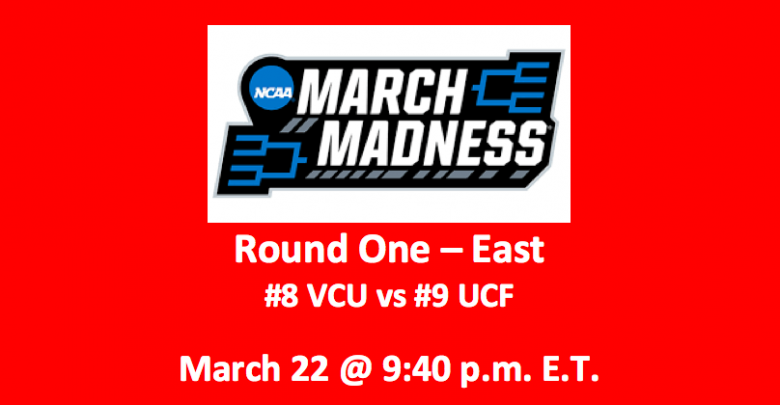 This VCU vs UCF preview and pick for this East Region contest offers the Central Florida Knights at -1.0. The 2019 NCAA Tournament Round One game between Virginia Commonwealth and Central Florida will start at 9:40 pm ET. It is the 14th game played today. The Virginia Commonwealth Rams (25-7) were the top team in the A 10 Conference. The Rams lost in the quarterfinals of the Athletic 10 Tournament. The URI Rams took them down 75-70. Still, the VCU Rams got an invite to the Big Dance. The Central Florida Knights (23-8) finished third in the American Athletic Conference. In the quarterfinals of the league tournament, the Memphis Tigers beat them 79-55.
Virginia Commonwealth
VCU's shooting percentages are on the low end, as they're completing 44.2% of their shots from the field and just 30.7 from beyond the arc. Their free throw rate is below 70%. The Rams are averaging 71.4 PPG. They're dishing off 13.8 APG and grabbing 36.8 RPG. All of these totals are fairly average. The team's presence in the frontcourt is forward Marcus Santos-Silva. He's averaging 10.1 PPG and 7.4 RPG while shooting 59.7% from the court. Guard Marcus Evans is the top scorer, averaging 13.8 PPG. He's also a decent setup man. Our VCU vs UCF preview notes that guard De'Riante Jenkins, who's good for 11.4 PPG, is the team's best three-point shooter, hitting 35.4% of his long shots.
Central Florida
UCF center Tacko Fall is this team's go-to guy in the paint. Fall is grabbing 7.3 RPG and hitting for 10.9 PPG. Guards B.J. Taylor and Aubrey Dawkins are contributing 16.0 and 15.2 PPG respectively. Guard Terrell Allen is the team's top setup guy. Along with scoring 6.8 PPG, he's averaging 4.3 APG. Our VCU vs UCF preview notes that this team is inconsistent when at the foul line, completing less than 65% of their attempts. The Knights are hitting 46.3% of their shots from the field and 35.4% of their threes. The team is good for 72.1 PPG, 36.7 RPG, and 13.3 APG.
NCAA Tournament Round One – VCU vs UCF Preview Pick
Many are predicting a VCU win here. In our VCU vs UCF preview, our pick is going against conventional wisdom. We are taking USF at -1.0. We like this team, and think they'll do well in the paint and from the arc.
Summary East Region, Round One – VCU vs UCF Preview & Pick- UCF Knights at -1.0