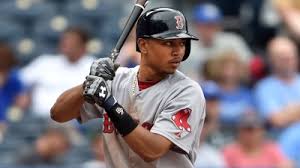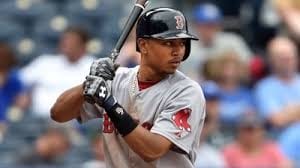 The World Series Champions, the Chicago Cubs (12-9, 8-4 Away), visit the Boston Red Sox (11-10, 7-4 Home) this weekend with the first game of their three-game series scheduled tonight, Friday, April 28, at 7:10 p.m. Chicago comes in having gone 6-4 for their last 10 games and with a solid RS/RA differential of +20. The Boston Red Sox are 5-5 over their last 10 and bring a dismal -2 RS/RA differential to this game. They've lost two straight. In our Cubs play Red Sox MLB free pick Chicago is at -119 on the moneyline while Boston is listed at +110. The over/under of 8.5 is at -119.
Pitching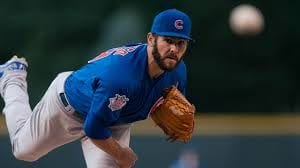 Jake Arrieta (3-0, 3.65 ERA) gets the start for the world champs. He's off to a solid start, having beaten the Cardinals, Brewers, and Reds. He got a no decision against the Pirates. Arrieta is 1-3 lifetime versus the Sox. However, present Red Sox hitters are 8 for 48 when facing him. Closer Wade Davis has made 10 appearances and has five saves, two wins and an ERA of .000.
Drew Pomeranz (1-1, 4.60 ERA), who has struggled as of late, has a career record against the Cubs of 2-0. Over three starts versus Chicago, he has a 1.13 ERA while the Cubs are batting .148 when facing him. Pomeranz looked great in his first start of the 2017 season as he allowed one run on four hits over six innings against the Orioles. But since then, he's struggled. In his last two outings, Pomeranz has given up seven runs on 10 hits over 9 2/3 innings.
Hitting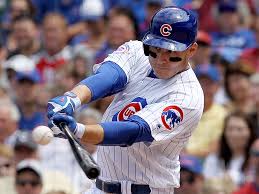 Although it's true that the Red Sox bats have been silent as of late, the Cubs aren't winning any awards at the plate either. The team batting average is .257, while the Sox are at .266. but the clout goes to the Cubs who have knocked out 22 homers while Boston has just 11. RBI totals really offer insight into the disparity between these two teams as Chicago hitters have driven in 104 runs and Boston batters have only 76 RBI.
For the Cubs, Anthony Rizzo and Jason Heyward are homerun threats in Fenway. When you add Addison Russell to that duo, you have a trio that has driven in 45 runs. For the Red Sox, Andrew Benintendi, Xander Bogaerts and Mookie Betts are all hitting over .300. But there are just 27 RBI between the three. Thus far Hanley Ramirez and Dustin Pedroia are both underperforming.
Cubs Play Red Sox MLB Free Pick
We don't expect the Red Sox bats to show much life in this game. Arrieta has been solid and we expect him to perform well in this game. Considering both hitting and pitching, we like Chicago. Our Cubs play Red Sox MLB free pick is Chicago at -119.
Cubs Play Red Sox MLB Free Pick: Cubs at -119