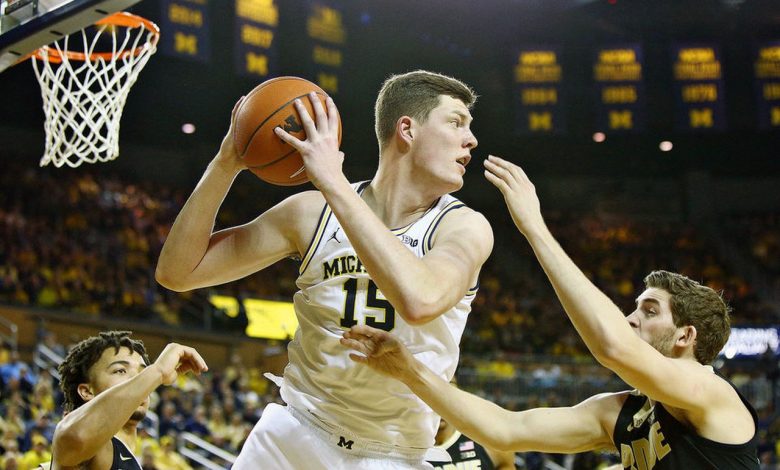 The Gavitt Tipoff Games come to Ann Arbor, Mich., on Tuesday when the Creighton Bluejays take on the Michigan Wolverines. The Gavitt Tipoff Games is a series of eight games this week between the Big Ten and Big East conferences.
Both teams come into the contest with 1-0 records this season, with the Bluejays opening with an 81-55 blowout of Kennesaw State last Tuesday. The Wolverines also opened their last season last Tuesday, getting past Appalachian State at home.
The moneyline for this contest has the Creighton Bluejays +200 and the Michigan Wolverines -240. Michigan is a five-point favorite at home, while the over/under for the game has been set at 149.
Experienced Bunch
Coach Greg McDermott has a lot of experience to rely on this season, including four starters from last season's 20-win squad. Leading the way is preseason all-Big East selection, guard Ty-Shon Alexander, who scored 19 points, including five three-pointers, in the Bluejays' season-opening win. Marcus Zegarowski also showed an improved offensive game for Creighton, scoring 18 points, including four three-pointers, and dishing out five assists in the win.
Shereef Mitchell became just the third true freshman in the last 20 years to start a season opener for Creighton, joining current NBA players Khyri Thomas and Doug McDermott in the exclusive club. The 6-0 guard finished with eight points, six rebounds, three assists and three steals in his debut, giving the Bluejays a potent three-guard attack.
Familiar New Face
The Wolverines are in their first season under new coach Juwan Howard, who has more than a few ties to the Michigan program, having been a part of the fabled Fab Five of the early 1990s. Howard is in his first season as a head coach after spending several seasons as an NBA assistant, so there's a transition for both the players and the coaching staff in this first campaign. Michigan took a hit in the preseason with the loss of freshman Franz Wagner, younger brother of current NBA player Mo Wagner, to a wrist injury that will keep him out at least couple of weeks.
Howard at least has a veteran point guard to rely on during the early going, with Zavier Simpson running the show for the Wolverines. Simpson had six points, eight rebounds, six assists and three steals in the opener, though he also had six turnovers. Center Jon Teske could emerge as a force in the paint this season after opening with a double-double of 17 points and 13 rebounds, while guard Eli Brooks had a career-high 24 points on a career-best five three-pointers in the season-opening win.
Creighton Keeps It Close
The Bluejays aren't going to make it easy for Michigan to notch a second win to open the Howard era. Creighton has a number of experienced scorers on the perimeter who will make it difficult for a Michigan defense that likes to siphon opposing offenses into range of the 7-1 Teske's shot-blocking ability. This one should be close throughout, and I find it hard to believe that the Wolverines will be able to cover the five-point spread even if they win. I'm taking Creighton +5 in a fun contest to watch.