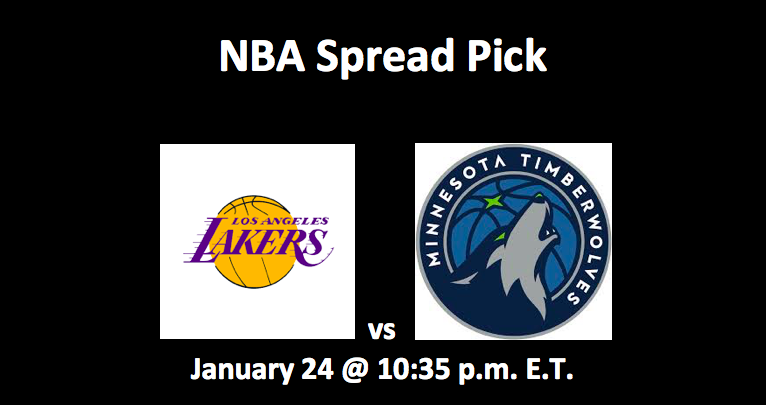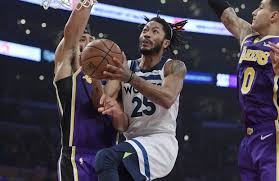 There are four games in the NBA scheduled for Thursday, January 24, and the final one has the Minnesota Timberwolves (23-24 Overall, 7-16 Away) at the Los Angeles Lakers (25-23 Overall, 15-10 Home). The visiting Timberwolves are 11th in the NBA West and 2.5 games away from the final playoff spot. Minnesota is fifth, last, in the Northwest Division. The Lakers, who sit in third in the Pacific Division, are one game away from a playoff spot, as they sit in ninth-place in the West. Both teams are 8.5 games away from the leaders in their division. Our Lakers vs Timberwolves pick for January 24 offers Los Angeles at -1.0.
Recent Performance and Recent Meetings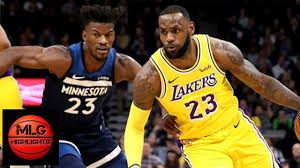 Thus far this season, the Timberwolves hold the edge in the series having won two-of-three. These two teams last met in Minneapolis on January 5. The Wolves took that game 108-86. The other two meetings between these two teams this season, which were split, occurred early in the season. The margin of victory in each of those games was four points.
Our Lakers vs Timberwolves pick notes that LA has lost its last two games and four of its last six. They are coming off of a 130-111drubbing by Golden State at home on January 21. The Timberwolves are 6-4 for their last 10. That includes their last two wins on January 20 and 22; both victories were against the Phoenix Suns. This is Minnesota's second of three road games.
Edge: Minnesota
Lakers vs Timberwolves Pick – Essential Stats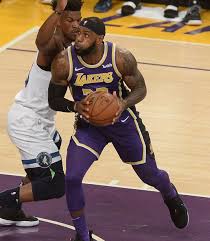 Both teams are scoring 111 PPG and both are basically allowing opponents 111 PPG. APG stand at 24.5 apiece. The Lakers are better in Field goal percentage (47.2%-to-44.9%), RPG (47.5-to-44.9), and 2PT% (54.3%-to-49.3%). But the Timberwolves are better than LA in ORBs (11.5-to-10.2), 3PT% (35.2-to-33.5), and FT% (79.1-to-68.7).
Minnesota also leads in free throws made per game, 20.0-to-16.6. They are also turning over the ball three fewer times per game than LA and blocking about one more shot per game. Overall, the stat differentiation between these two teams is not major. Still, we find the Wolves have a slight advantage.
Edge: Minnesota
Key Players
LA sees Rajon Rondo rejoin the team tonight but LeBron James is still out
Lakers center JaVale McGee and PF Kyle Kuzuma are tops scorers and rebounders
PG Lonzo Ball, who offers decent playmaking chops, is out
Wolf center Karl-Anthony Towns, a double-double guy with 22.5 PPG and 12.3 RPG, is a premium force
Minnesota PG Derrick Rose and SG Jimmy Butler are prolific scorers and solid assist-men
Timberwolves Butler is a fine defender and rebounder; he is day-to-day and has sat out the last two games
Edge: Minnesota
Our Minnesota at Los Angeles Point Spread Pick
Note, LA is without James and Ball, while the Timberwolves may not have Butler once again tonight. Taking into account injuries, recent meetings between these two teams, and some important stats, our Lakers vs Timberwolves pick is Minnesota at +1.0.
Summary NBA Minnesota at Los Angeles Point Spread Pick – Minnesota at +1.0