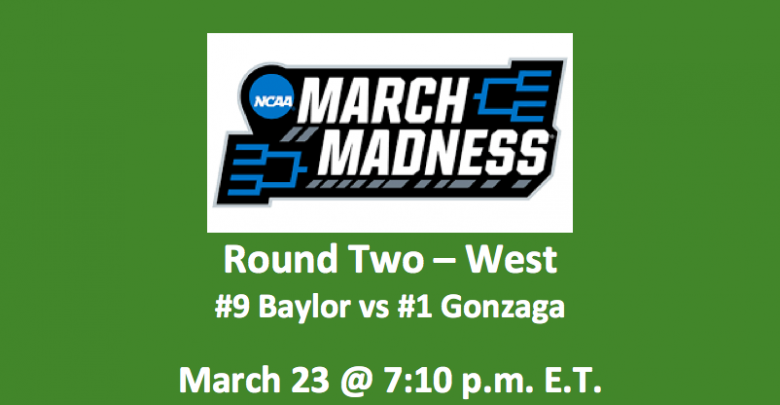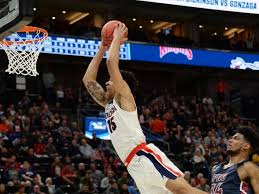 Our Baylor vs Gonzaga preview for this 2019 NCAA Tournament Round Two West Region game offers Bulldogs at -14.0. This contest between the ninth-seed Baylor Bears (20-13) and first-seed Gonzaga Bulldogs (31-3) will be played on Saturday, March 23 at 7:10 pm ET at the Vivant Smart Home Arena in Salt Lake City, UT. In this game, a big question for the Bears will concern their lack of front men. Gonzaga is very tough in the paint. Plus, Baylor will have to slow down this opponent, or Gonzaga will run all over them. A slow-paced game would benefit the Bears, but it will be very tough for them to hinder or delay the Bulldog offense.
Baylor Bears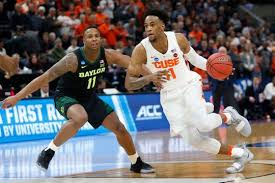 In the first round of March Madness, the Bears beat the Syracuse Orange 78-69. Baylor went into the locker room at halftime one point up on the Orange (38-37) and then around the 9:20 mark of the second half, the Bears began to pull away. Our Baylor vs Gonzaga preview observes that the Bears were helped in the game by their keen shooting eye. Baylor connected on 53.8% of their field goals and on 47.1% of their threes. However, one weak area was the team's foul shooting, which come in at 66.7%.
Baylor guard Makai Mason out up 22 points while making three steals and dishing off four assists. Jared Butler, another guard, nailed 14 points while also making four assists and taking away two balls. A third guard, Mario Kegler, had 13 points. The trio grabbed 13 rebounds. Of the 31 rebounds the Bears brought down in the game, 21 were offensive snags.
Gonzaga Bulldogs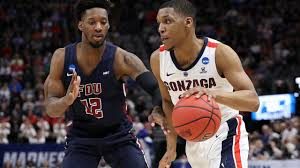 In their initial 2019 NCAA Tournament game, the Gonzaga Bulldogs, who are ranked fourth in the nation, completely dominated 16th-seed the Fairleigh Dickinson Knight. The Bulldogs went into the locker room ahead by 36 points. The game ended with the Zags scoring a total of 87 points, and their opponents putting up 49. Gonzaga's shooting stats from the floor were out of this world. They were 53.1 FG% and 42.9 3PT%. The 62.5% success rate at the foul line was very low.
The Bulldogs have a slew of accomplished forwards and are well-stocked in the guard area too. The top scorer against the Knights was Rui Hachimura with forward Killian Tillie right behind him. Hachimura tossed in 21 points while grabbing eight rebounds. Tillie scored 17 points and put up four assists. Brandon Clarke, also at forward, scored 12 points, took down eight rebbies, and blocked three shots. Guard Zach Norvell Jr. was good for 13 points, six rebounds, and seven assists. Our Baylor vs Gonzaga preview was impressed that this high-speed team notched a total of 47 rebounds and 22 assists.
NCAA Tournament Round One – Baylor vs Gonzaga Preview Pick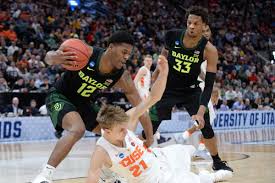 The spread is 14.5, and we certainly think that the Bulldogs are up to meeting that demand. Our Baylor vs Gonzaga preview observes that this is probably one of the best all-around teams that the Zags have put on the court. They can pass, shoot, and play D. At least, ther pay D better than they ever have before. Our pick is Gonzaga at -14.5.
Summary East Region, Round Two – Baylor vs Gonzaga Preview & Pick: Gonzaga Bulldogs at -14.5