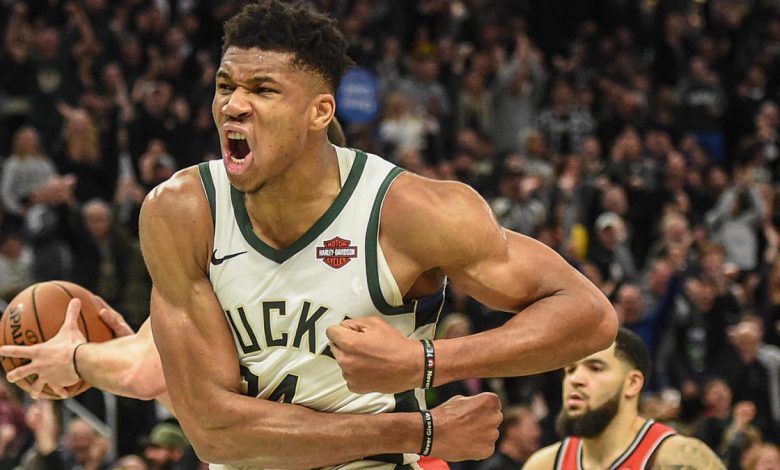 The Milwaukee Bucks will go for a third straight victory Monday night when they visit the Minnesota Timberwolves. Milwaukee is currently 4-2 and coming off a victory over Toronto in a rematch of last season's Eastern Conference finals.
Minnesota has been a surprise this season, starting 4-1 despite playing four of their first five contests on the road. The Timberwolves have also been hampered by the loss of Karl-Anthony Towns, who will serve the second of a two-game suspension in this one after he had an altercation with Philadelphia's Joel Embiid on Wednesday.
The moneyline for this contest has the Milwaukee Bucks -320 and the Minnesota Timberwolves +260. Milwaukee is favored by 7.5 points on the road, while the over/under has been set at 229.5.
Still Pretty Good
Lost in all of the hoopla this offseason over major free-agent moves, the Milwaukee Bucks stayed mainly quiet, choosing to keep the core of their team from last season that finished with the best record in the NBA intact. Of course, that just means another season of Giannis Antetokounmpo, the reigning NBA MVP. Antetokounmpo currently leads the Bucks in nearly every category, including scoring (26.7 points), rebounding (13.8), assists (7.7) and steals (1.3). The Greek Freak has motivation after last season's playoff loss to Toronto, and it's shown so far.
Khris Middleton continues to be a solid second scorer for Milwaukee, averaging 18.3 points and shooting 38.5 percent from three-point range. Eric Bledsoe has also been playing well, with averages of 12.3 points, 5.3 rebounds and 4.7 assists. The Bucks rank second in the league in scoring, averaging 119.2 points per game. Milwaukee has also been very strong on the glass, tying with Brooklyn for the current league lead in rebounds with 50.7 per game.
Surprising Start
Minnesota wasn't expected to compete for a playoff spot this season, but it currently has the second-best record in the Western Conference, behind only the Lakers at 5-1. Towns was a big reason for the fast start, leading the league with 4.5 three-pointers made per game to go along with averages of 27.3 points, 11.5 rebounds, 4.0 assists, 1.8 blocks and 2.5 steals. In other words, he's been a Giannis with a jump shot. Unfortunately, we won't see the two players match up in this one.
But even without their leader, the Timberwolves hung 131 points on Washington on Saturday, behind 21 points from Andrew Wiggins and 20 apiece from Robert Covington and rookie Jarrett Culver. Wiggins has been very consistent scoring-wise this season, averaging 20.4 points and a career-best 5.6 rebounds so far. Point guard Jeff Teague has been solid as well, leading the team with 7.0 assists per game while averaging 13.8 points. One big problem that Minnesota needs to work on is turnovers, as the Timberwolves currently rank 22nd in the league, committing 17.2 miscues per game.
Bucks Earn Road Win
Minnesota has played well to start the season, but most of their wins have been over non-playoff teams like Charlotte, Miami and Washington. The team's one loss came against an Eastern Conference contender, Philadelphia, so stepping up in competition without their best player in this one won't be an easy task. Milwaukee should be very happy not to see Towns in the paint in this one. I'm taking Milwaukee -7.5 to get the easy win.