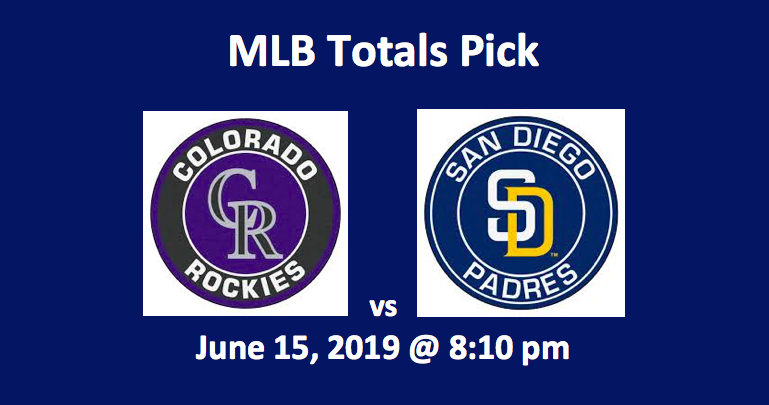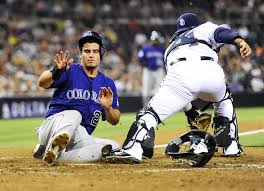 Our Colorado Rockies vs San Diego Padres totals pick has an over/under of 11. At 11, today's Colorado Rockies vs San Diego Padres MLB totals odds offer a challenge. We have two clubs that are playing tonight, Saturday, June 15, 2019 at 8:10 pm ET, that have met seven times this season and in four of those games more than 11 runs were scored. Thus far, these two teams have played five games at Coors Stadium in Denver Colorado. All four contests that went over 11 were played on Colorado's home turf.
Last night's game went into extra innings and ended with a 16-12 win by the Padres. By the end of the ninth inning, a total of 22 runs had been scored. The last time these two teams scored fewer than 11 runs was May 11 when the Padres beat the Rockies 4-3. That was the day after a 12-2 rout of San Diego by Colorado.
Colorado Rockies vs San Diego Padres Totals Pick – Pitching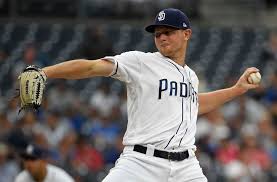 Today's two starters, lefty Eric Lauer (5-5 W/L, 4.14 ERA, 1.24 WHIP) and righty German Marquez (6-3 W/L, 4.19 ERA, 1.16 WHIP), were on the mound in the game where the Padres took a 12-2 beating. In that loss, Lauer lasted just three innings, giving up eight runs on eight hits. That was by far Lauer's worst start of this season. It was an anomaly.
In his last four starts, Marquez have allowed a total of 16 runs, while Colorado relief pitchers have given up 11 more. That's a total of 27 runs, which translates into 6.7 runs per game. On the other hand, Lauer has allowed just seven runs over the course of his past four starts, and Padre relievers have totaled just five more for a total of 12 runs. That averages to 3.0 RPG. The combined total for these two pitchers over their last four starts is 9.7. At this point, the under looks good.
Lauer vs Rockies and Marquez vs Padres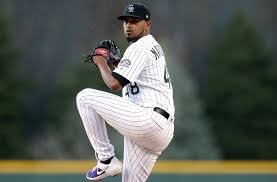 As noted, Lauer struggled the last time he started at Coors Field. He also had a tough time in his first start on Colorado's home field last season. In that game, as it was in last May's, he lasted just three innings, giving up seven runs over three innings. In his two career starts against the Rockies, he is 0-2 with an 11.45 ERA in three starts.
On the other hand, Marquez versus the Padres at Coors Field is a whole different story. At home, he is 2-0 with a 2.93 ERA in three career starts against San Diego. In nine total career appearances versus the Padres, two of which were in relief, the righty is 3-2 with a 4.32 ERA..
Rockies vs Padres – Might This be the Let Down Game Offensively?
We've seen it happen many times. Two teams go wild with hits and runs in one game, and in the next, there's close to no offense generated. Could this game be one of those "let down games?" The 12-2 loss that the Padres endured at the bats of the Rockies was followed by a 4-3 win. This let down phenomenon is not always the case, but it does happen.
Let downs occur for a few reasons. First, each game between the same two teams is a separate occurrence. Starting pitchers are different and lineups can always change. Weather can affect games, as can start times. Last night's game went extra innings, which means players will be tired. That can often result in fewer runs the next day.
Our Colorado Rockies vs San Diego Padres Totals Pick
Despite Lauer's issues with Colorado at Coors Field and the recent problems Marquez has had, our Colorado Rockies vs San Diego Padres totals pick is under 11 (-105). We think that Marquez will be on today, Lauer will make adjustments, and these two teams that went into extra innings and scored a total of 28 runs last night will be a bit fatigued.
Summary Over/Under Pick – Colorado Rockies vs San Diego Padres
Colorado Rockies vs San Diego Padres Totals Pick – under 11 (-105)