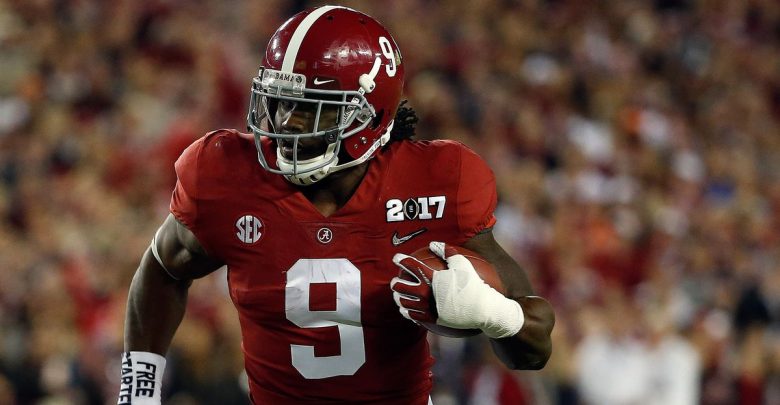 There's no doubt that the game of the week in college football this weekend is the SEC showdown between the no. 1 Alabama Crimson Tide and the no. 4 LSU Tigers. Alabama is listed as a 14.5-point favorite on the road. This is the largest spread against LSU as a home team since they were 16.5-point underdogs against Florida in 1997, a game the Tigers won.
LSU has had two weeks off to prepare for this game since beating Mississippi State 19-3 to move to 7-1 on the season. That win came on the heels of a 20-point win over Georgia in a game that showcased how difficult the Tigers can be to play against in Baton Rouge.
Alabama, of course, is 8-0 on the season with those eight wins coming by an average of 37 points. However, it's worth noting that the Crimson Tide has played just two games this season against teams that currently have a winning record. While the Tide clearly pass the eye test, it's fair to say that they haven't been challenged all that much this year, at least not since a 22-point home win over Texas A&M in September.
The Only Hope
If there's one team that may be able to stop the Alabama offense, it could be LSU. The Tigers have a top-10 defense that's giving up just 15 points per game. Also, unlike Alabama, the Tigers have actually been challenged by good teams this season. LSU gave up just three points to Mississippi State in their last game while holding both Ole Miss and Georgia to 16 points each.
On the flip side, the LSU defense hasn't faced an offense that's anywhere near as dynamic as the Alabama offense. Tua Tagovailoa has thrown 25 touchdowns with no interceptions this season while averaging better than 13 yards per pass attempt. Naturally, the Crimson Tide also have a balanced rushing attack with Najee Harris and Damien Harris. That will make it tough for LSU to keep the Crimson Tide contained for four quarters.
The Unmovable Object
Of course, Alabama also has a top-10 defense, as they give up roughly 16 points per game. On the few occasions the Crimson Tide has given up points, it's happened after they already established a sizable lead. To date, Texas A&M is one of three teams to accumulate more than 300 total yards against Alabama and the only team to score against the Tide before the Alabama defense before falling behind by 20-plus points.
The only question is whether LSU can replicate that kind of success offensively against a defense that's had two weeks to prepare. The Tigers have a rushing attack that's average at best and a quarterback that's more game manager than a difference maker. Quarterback Joe Burrow has gone three straight games without a passing touchdown, which doesn't inspire a lot of confidence in him leading the LSU offense up and down the field against the Crimson Tide.
Same Old Story
Playing a night game in Baton Rouge always presents difficulties. However, that hasn't helped the Tigers the last three times Alabama has come to town. All of those games were close, but none of them were against an Alabama team with an elite quarterback or the best offense in the country. The Crimson Tide will be challenged but will eventually pull away. Bet on Alabama -14.5 to cover the spread on Saturday night.