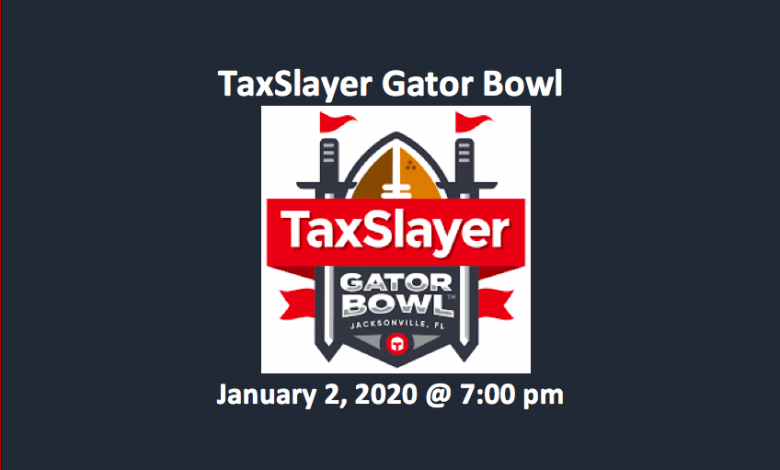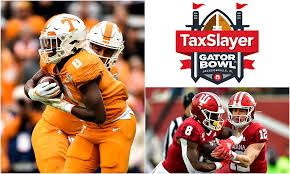 Our 2020 Gator Bowl pick is the second of two for January 2. Along with this Gator Bowl prediction, we have our Birmingham Bowl projection. The Boston College Eagles and Cincinnati Bearcats will play in that game at 3:00 pm. The Gator Bowl, which offers the Indiana Hoosiers vs the Tennessee Volunteers, kicks off at 7 pm ET. It will be played at the TIAA Bank Field in Jacksonville, Florida. The Volunteers are at -2.5 and the over/under stands at 55.0.
The Indiana Hoosiers (8-4) finished the 2019 season at 5-4. They finished fourth in the Big Ten East with #2 Ohio State, which went 9-0, taking first in the division. In the SEC East, the Tennessee Volunteers (7-5) posted a 5-3 conference record. That earned them a third-place finish as the Georgia Bulldogs, who were 7-1, placed first in the East.
2020 Gator Bowl Pick – Regular Season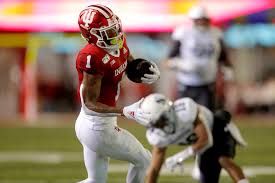 Over their first five games, Indiana was 3-2. Their two losses in that span were to top 25 teams, Ohio State, which was ranked sixth, and Michigan State, which was ranked 25th. Indiana then ran off a string of four wins beating Rutgers, Maryland, Nebraska, and Northeastern. With three games left, the Hoosiers went 1-2, losing again to two top 25 football teams. First, #9 Penn State beat them 34-27. After that, #13 Michigan took them down 39-14. Finally, the Hoosiers finished the regular season with a win over Purdue. The final score was 44-41 in OT.
In the 2019 season, Tennessee started out at 1-4. Of those four losses, two were to top 25 clubs. First up, #9 Florida, which easily beat the Volunteers 34-3. After that, the #3 Georgia Bulldogs rolled over the Hoosiers 43-14. Our 2020 Gator Bowl pick notes that over the rest of the season, Tennessee was 6-1. Their one loss was to #1 Alabama. The result, the Crimson Tide 35 and the Vols 13. After the loss to Bama, Tennessee won five games in a row, including their final one against Vanderbilt.
Indiana Hoosiers vs Tennessee Volunteers – Stats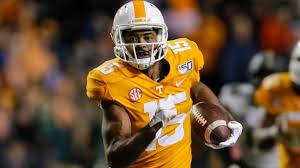 The Hoosiers are averaging 32.6 PPG. Plus, they are allowing opponents 24.5 PPG. While Indiana has sound point production, the Volunteers have been less successful in that area. Consequently, Tennessee is averaging 24.3 PPG. They're allowing 21.7 PPG.
Indiana is putting up 443.6 YPG, while Tennessee is averaging 364.8 YPG. Note, the Hoosiers are averaging 308.7 air YPG. Conversely, the Vols have been good for just 220.0 passing YPG. In terms of yards allowed, these teams are fairly evenly matched with Indiana allowing 350.4 YPG and Tennessee 337.1 YPG.
Indiana at Tennessee – Players
Indiana brings some solid offensive players to this game. However, on that side of the ball, the Volunteers are deeper. Also, when it comes to defense, Tennessee brings much better stats. Plus, as they are on offense, their defense is deeper.
Indiana Hoosiers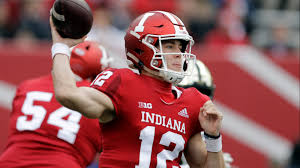 For the Hoosiers, QB Peyton Ramsey has passed for 2,227 yards. He's passed for 13 TDs and put up four interceptions. In terms of passing percentage, Ramsey has completed 69.2% of his throws. Our 2020 Gator Bowl pick notes that Ramsey has rushed for six TDs. Four receivers have 35-plus catches. WR Whop Philyor leads the Hoosiers with 69 receptions, 1,001 yards, and five TDs. On the rushing front, Stevie Scott III has accumulated 845 yards on 178 attempts. He's scored 10 times.
Indiana's defensive stats are fairly anemic. They've recorded 26 sacks, 35 PD, and six INTs. They've also forced 11 fumbles and recovered 10. The Hoosier defense has scored twice. Top performers include Allen Stallings IV with five sacks, DB Tiawan Mullen with a dozen PD and two forced and recovered fumbles, and LB Micah McFadden with 38 solo tackles and 55 total tackles.
Tennessee Volunteers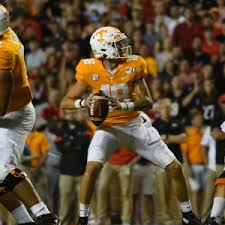 For the Vols, QB Jarrett Guarantano comes to the game with 16 TDs and six INTs. He's passed for 1,937 yards. Guarantano's completion rate is 59.3%. Of the four receivers with 20 or more receptions, wideout Jauan Jennings leads the unit with 57 catches. Consequently, Jennings tops the team with 942 yards and eight scores. Three running backs share the ground duties with Ty Chandler topping the unit with 123 carries and 620 yards. He's rushed for three scores.
Unlike the Hoosiers, the Vols have recorded 30 sacks, 14 INTs, and 36 PD. They've forced and recovered four fumbles. LB Darrell Taylor has seven sacks, while DB Nigel Warrior has recorded four picks and seven PD. Db Bryce Thompson has three INTs.
Five Keys to the Game
In creating our 2020 Gator Bowl pick, we see the following as being the keys to this contest:
Indiana will need to score early
Tennessee running backs are numerous and aggressive
Hoosiers must use their pass attack effectively
Volunteer D is tough and determined
Can Indiana defense step up?
Our 2020 Gator Bowl Pick
Our 2020 Gator Bowl pick takes the Hoosiers. Although they aren't as prolific when it comes to scoring, they do put a good offense on the field. Plus, the Indiana defense is hearty. Take the Hoosiers at -2.5 and the over at 55.0.
Gator Bowl Pick – Summary
Tennessee Volunteers at -2.5 and over 55.0