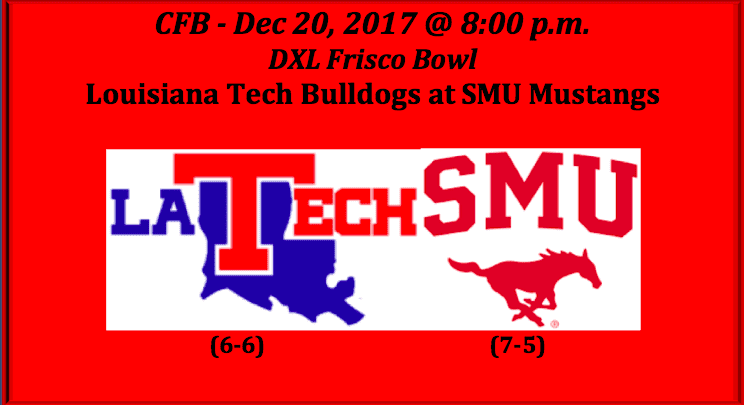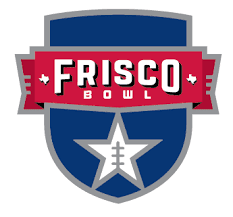 If you've never heard of the Frisco Bowl before, there's good reason for that. This is the first time it's being played. For our Louisiana Tech plays SMU 2017 DXL Frisco Bowl pick, the Mustangs are either -4.0 or -4.5 and the over/under comes in at either 71.0 or 71.5. The Louisiana Tech Bulldogs (6-6), who finished fourth in the Conference USA West with a 4-4 record, won their last two games of the season and are 3-2 for their final five. The SMU Mustangs (7-5) ended their regular season at 4-4 in the American Athletic Conference West, which earned them fourth place. They beat Tulane 41-38 in their final, regular-season game, but were 2-3 for their final five.
Louisiana Tech Overview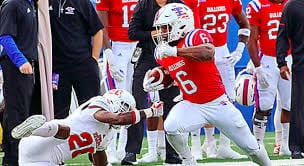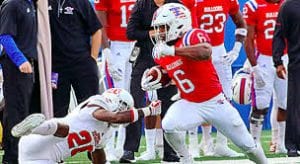 The Bulldogs are on the low-side in point totals, averaging 28.8 PPG. They are holding teams to 26.7 PPG. On offense, they offer a balanced ground and air game while their D is fairly solid versus the pass but less so against the run. Sophomore QB J'Mar Smith (55.4 COMP%, 13 TDs, 5 INTs) has had a decent season. Along with tossing 13 touchdown passes, he's also rushed for five more. Senior RB Boston Scott (163 ATT, 937 YDs, 5.7 AVG, 8 TDs) is one of the team's primary offensive weapons. He can keep defenses off-balance. In each of his last two games, he's rushed for 130-plus yards. The Mustangs will have to control him. WR Teddy Veal (69 REC, 832 YDs, 5 TDs) can be a major contributor if not closely guarded. DE Jaylon Ferguson is tops in sacks (6) and TFL (11.5), while freshman DB Amik Robertson (59 TCKLs, 2 SCKs, 6.5 TFL) has had a fine first season, grabbing four interceptions and defending six passes. LB Dae'Von Washington (67 TCKLs, 5.0 TFL, 2 INTs) is a real impact player who can stop the running game.
Bulldogs Summary
RB Scott needs another big game
Secondary and pass rush must do its job
QB Smith has be play mistake-free
SMU Overview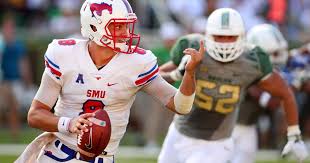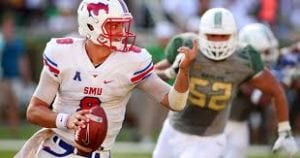 The Mustangs have a potent pass attack that has been averaging 308.0 YPG, and a very fine running game that has been good for 185.8 YPG. They are producing 40.2 PPG. Sophomore QB Ben Hicks (58.7 COMP%, 32 TDs, 9 INTs) has an accurate and strong arm. His go-to receivers are Trey Quinn and Courtland Sutton. Each has caught a dozen touchdown passes. Quinn has 106 catches for 1,191 yards, while Sutton has 62 catches for 1,017 yards. RB Xavier Jones and Ke'Mon Freeman are the prime ground gainers. Jones has 170 carries for 1,019 yards and nine scores. Freeman has 11 TD runs and has gained 527 yards on 126 carries. The Mustang defense is, at times, loose and porous, allowing 486.7 YPG and 35.5 PPG. They have some guys who can put pressure on QBs and bring down running backs, like Justin Lawler and Kyran Mitchell, but, at the same time, the secondary can find itself exposed. To make things worse, their top pass protector, DB Jordan Wyatt (4 INTs, 8 PD), is out.
Mustangs Summary
Extremely potent offense
Defense has some holes
QB Hicks needs to control the game
Three DXL Frisco Bowl Takeaways
Our three important Louisiana Tech plays SMU 2017 DXL Frisco Bowl pick takeaways are-
SMU defense is very vulnerable
Louisiana Tech D has a real edge
Hicks' performance can control outcome
Our 2017 DXL Frisco Bowl Picks
The spread is fairly thin, and we see the potential for an upset here. The Bulldogs may be better than many think, and SMU has some real vulnerabilities. Our Louisiana Tech plays SMU 2017 DXL Frisco Bowl pick is the Bulldogs at +4.5. We are also going with the under, which stands at 71.5.
Summary Louisiana Tech at SMU Picks- Louisiana Tech at +4.5 and under 71.5