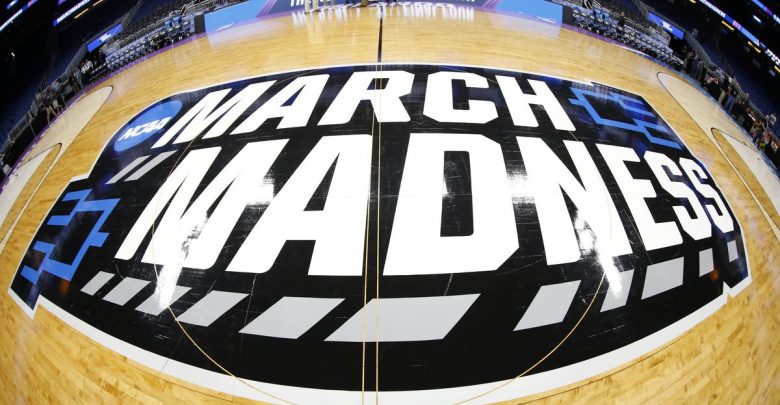 Everyone knows that sports fans love the month of March. The NCAA's March Madness tournament makes for the best month of the year for fans. 64 teams and one champion, all decided in three weeks. Every year the tournament gets bigger and bigger as the sports gamblers bet more and more. After all, the tournament presents a rare and wonderful opportunity for sports bettors. Not only are there plenty of games to wager on, but most games are quality matchups and have a lot of value. However, to take full advantage of all of this value and all of this action, you've got to start early. The college basketball season gets a little longer every year so there are plenty of games to research well before March rolls around. In order to be successful in March, you'll have to do your homework starting in January, and here's the best way to do just that.
Home and Away and Neutral
With the ever-expanding NCAA basketball season, teams are playing more games than ever. It used to be that a 20 win season was something to brag about. However, these days some teams will play almost 35 games before the tournament even begins. Because of this, we are getting games in three different environments. Home and away games have always been a part of the equation, but now we have more neutral game sites on the board. It is important to know which are which because you need to wager on teams that are good on the road. Home games give college teams a big edge, and neutral courts eliminate any. Away games, especially in conference, are tough games to win for any team. Pay attention to the teams that win on the road because those are the teams that will go far come March.
Upsets and the Under
One of the factors that makes March Madness so exciting are the upsets. It seems as if you can count on a buzzer beater to knock off a high seeded team before the first Thursday's morning games have ended. Well, this is true of college basketball all season, actually. It's just spread out over four months instead of a few days. Upsets come in and the UNDER hits all year long, and you need to find these teams because they will be doing the same thing in the tournament. The more you study a season, the more you'll notice a few things. When upsets come in, or even just an underdog covering, the UNDER will follow. The reason for this is because of defense. A team that plays strong defense can make a good run, hold scores low, and cover a lot of spreads, especially when the Madness begins. It's a small detail many people don't notice, but it holds true every year. Most sports bettors stick to favorites and the OVER. However, the teams winning in March play sound defense and cover games without even scoring much.
Mid-Majors
The Mid-Majors used to be the underdogs. They used to be the Cinderella. Year after year, every fan was shocked when a Mid-Major upset a few teams on their way to the Sweet Sixteen or even the Elite Eight. It's a major storyline heading into every March, what Mid-Major will it be? Of course, that's changed as of late. In the last ten years, Mid-Majors don't just sneak into the Sweet Sixteen anymore. Nowadays, they're playing for National Championships as there always seems to be at least one in the Final Four. Mid-Majors don't surprise anyone anymore, and they shouldn't surprise you. Be sure to track these games during the year just as you would the bigger conferences. The ACC and Big Ten make for great games and good seasons, but so do the Mid-American, American East, and the Missouri Valley.
Big Fans, Casual Bettors
As we have discussed, March Madness is big, and the magnitude coupled with the excitement has one important side effect crucial to successful sports gamblers. It's that casual fans are now jumping into the fray. Everyone wants in on the action March brings every year and $5 office pools just don't cut it. Casual gamblers get their bets in. Recreational gamblers get their bets in. Rookie gamblers get their bets in. This is a huge influx of dumb money entering the game and moving the lines and should be considered before placing any wager during March.
This is also part of the reason why lines seem as normal as they do. Good teams— and every team in the tournament should be considered such— play each other tight. However, if you've done your homework, you'll notice the lines will stay strikingly similar to the regular season. The dumb money is still there, and it's still moving the lines. Favorites and OVERs are always over-valued. In every sport across the board. Come tourney time they are over-valued even more. But it's all dumb money, remember that. If you do your homework, find the teams that hit the UNDERs when they cover, play good defense, especially in a Mid-Major conference, you'll be able to take advantage of that dumb money and earn some smart cash all March long.