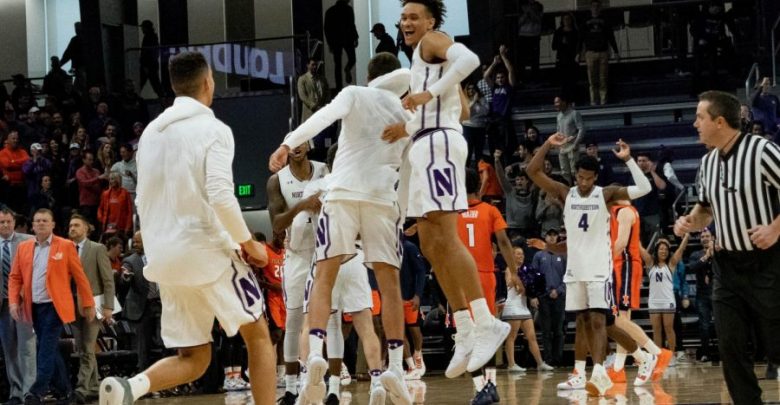 Illinois and Northwestern meet up in the March 3rd Big Ten CBB free pick nearly two months after the Wildcats scored a thrilling 68-66 win in Evanston. The Illini are 6-8 since that meeting meanwhile Northwestern has posted just two victories. The Wildcats also come into Sunday's outing on a 9-game losing streak but is 5.5 too many points in this conference rivalry game?
Northwestern Just Ready for the Season to Be Over With?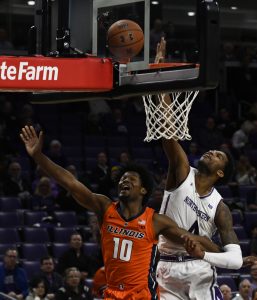 It's been a disappointing year for Chris Collins' squad who has gotten progressively worse since their NCAA tournament appearance in 2017. The Wildcats' slow-it-down pace hasn't equated to very thrilling basketball – or wins. Northwestern has been held to 56 points or less in an astonishing 7 of the last 9 games. The Wildcats are not just dead last in the Big Ten in scoring, they are roughly 25th worst in the whole country. Illinois meanwhile likes to push the ball and ranks 4th in the conference in points/game.
Vic Law is a solid threat for the Wildcats in the March 3rd Big Ten CBB free pick but it's obvious he doesn't have a whole lot of help. One thing Northwestern does have over the Illini on Sunday is height as Collins has went to a bigger lineup with four starters going 6'6″ or taller. Illinois is the poorest rebounding team in the conference (32.8) although overall Northwestern is 2nd worst.
Illinois Looking for a Rebound and Some Revenge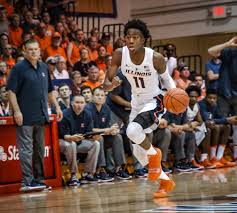 The Fighting Illini had put together a nice four game winning streak but has since dropped three in a row. Those defeats can somewhat be taken with a grain of salt however as they came at Wisconsin and at Purdue as well as a home loss to a much improved Penn State team. The Illini can head into the Big Ten tournament on a strong note though as they close out with Indiana and Penn State – tough but winnable games. It all starts with a win over Northwestern in the March 3rd Big Ten CBB free pick however.
The Illini desperately want a rebound win over Northwestern as it was an A.J. Turner 3-pointer with 11 seconds left that gave the Wildcats the winning 2-point margin. Illinois' Ayo Dosunmu was on the verge of tears after that loss and is focused to get a big win in the rematch. Illinois has a potential blowout spot especially if Trent Frazier can find his stroke from the outside. Frazier has had a down February, but closed out January with a 30 point game vs. Minnesota. Giorgi Bezhanishvili also gives the Illini a strong post presence.
March 3rd Big Ten CBB Free Pick Betting
Is Illinois being favored by -5.5 too many points for Sunday's contest? As bad as the Northwestern offense has been, their defense is very solid ranking 28th in the country in points allowed. That being said the Wildcats are pretty poor on the road in conference play. Aside from a 1 point loss to Iowa, Northwestern has been beat by 16 in Wisconsin, 18 in Maryland, 9 in Nebraska, and 14 at Ohio State. Illinois needs a win and they get a big one at home on Sunday.
Big Ten CBB Free Pick: Illinois Fighting Illini -5.5