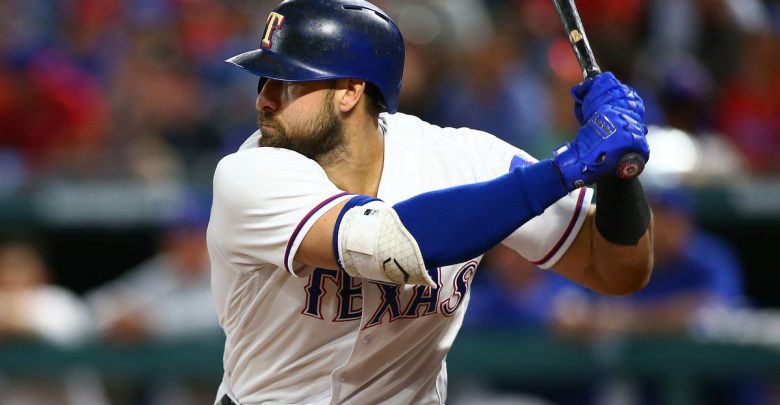 Friday brings us the start of an interleague series between the St. Louis Cardinals and Texas Rangers. The Rangers will play host between two teams struggling to get on track right now.
The Cardinals are starting to get desperate for a win. They've lost 10 of their last 14 games, dropping all four series during that time. That stretch has dropped them to just two games over .500 and 3.5 games back in the NL Central, as they are slowly becoming a distant third behind the Cubs and Brewers. In short, they need to win a series to get back on track.
On paper, Texas is a good team for St. Louis to be playing right now. To be fair, the Rangers are a little better than expected, but they're still a sub-.500 team despite taking a series from the Royals earlier this week. Before beating the Royals the past two days, the Rangers had lost five in a row.
Trying Something New
Jose Leclerc will get the start for Texas on Friday. Leclerc began the season as the team's closer but struggled mightily. He's been a little better during the month of May, but the Rangers aren't ready to move him back to the closer's role. Instead, Leclerc will be used as an opener, pitching an inning or two on Friday before handing the game over to Adrian Sampson. With Sampson getting roughed up in his last two starts, the Rangers will see if following an "opener" can help.
Sampson has never faced any hitter on the St. Louis roster, but he'll be facing a team in a massive slump right now. Over the past week, the Cardinals have scored 17 and 14 runs in their two wins. However, they've scored 10 runs total in their other five games, all losses. They're either super hot or ice cold at the plate, and lately, they've been cold more times than not.
Coming Alive
Miles Mikolas will take the mound for the Cardinals on Friday. Mikolas signed an extension with St. Louis over the winter after winning 18 games and posting a 2.83 ERA last season. After a slow start to the 2019 campaign, Mikolas is finally finding himself. During his three starts in the month of May, he's allowed just three runs over 20 innings, which comes out to a 1.35 ERA. He's also won three of his last five starts, so things are definitely improving.
On Friday, Mikolas will be facing a team with the third-most runs in the American League this season. Despite having a losing record, the Rangers can hit. Joey Gallo has already hit 13 home runs and has registered a surprising .269 average. Veterans Shin-Soo Choo, Logan Forsythe, and Hunter Pence have also been surprising contributors. Even Rougned Odor is starting to come alive, hitting .300 with a couple of home runs over his past five games.
Bats Do the Work
The Texas pitching situation for this game is tenuous at best, but the Cardinals are also ice cold at the plate right now. When it comes to scoring runs, the Rangers are a little more reliable than the Cardinals at the moment. Bet on Texas to win at home on Friday.