College Basketball Picks
February 13th Wednesday Big Ten CBB Free PIck: Minnesota at Nebraska
Gophers Try to Hand Nebraska Their 8th Straight Loss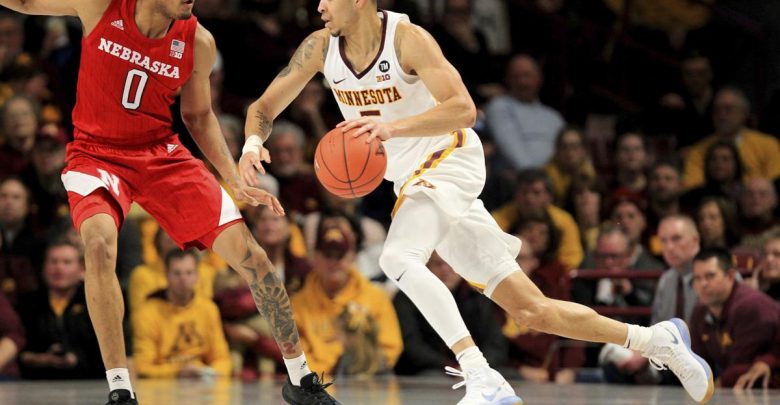 Both combatants in the February 13th Big Ten CBB free pick need a bounce back win. In Nebraska's terms, it's a win that has escaped them for the last 7 games overall. For the Golden Gophers, it's a win to re-establish their confidence after a 25 point loss to Michigan State. Minnesota was able to score an 85-78 win at home back in early December but does Nebraska return the favor when the game shifts to Lincoln (NEB -4).
Taking a Closer Look at the Gophers Three Game Losing Streak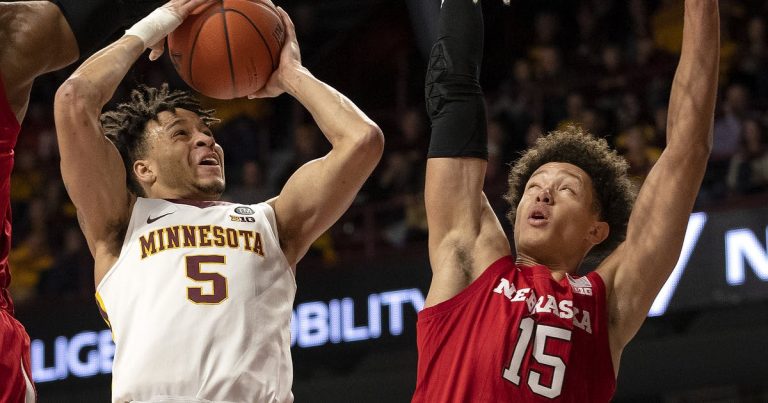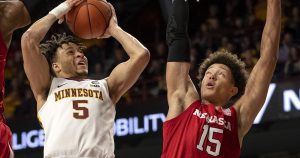 To the naked eye it looks like Minnesota is in a free fall after a 3 game losing streak has dropped them to 16-8. The Golden Gophers still have tournament aspirations however because all three of those defeats came against ranked teams (Purdue, Wisconsin, Michigan State). The loss at Purdue (+11.5) and at Michigan State (+13.5) were expected and Wisconsin at home was a maybe game (+2.5). Richard Pitino's team looks at the February 13th Big Ten CBB free pick vs. Nebraska as absolutely winnable even though the Gophers are +4 underdogs.
One of the reasons Minnesota thinks they have a chance at a road win on Wednesday is because they already beat Nebraska back on December 5th. Granted that game was in the Twin Cities, but Nebraska was also healthy with Isaac Copeland in the lineup. At the time the 'Huskers were 7-1 and ranked #24 in the country. Amir Coffey had a career high 32 points in that game for the Gophers and Jordan Murphy had a solid 18/13 night. Can Minnesota use the same formula to get a win in Lincoln?
Does Nebraska Find Any Spark in This One?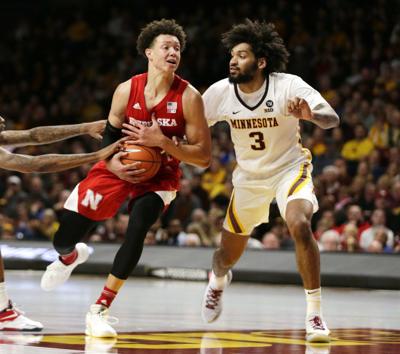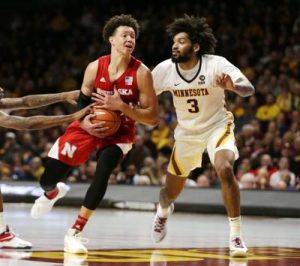 The Cornhuskers were struggling even before Isaac Copeland, Jr. went down with an injury on January 26th. Nebraska had lost three in a row prior to that game with Ohio State but since then they've dropped four more to put the losing streak at 7. It's no secret that a lack of offense has been the driving force behind Nebraska's woes. The Huskers haven't broken 70 points in the last 8 contests and dropped a miserable 45-60 contest to Maryland a week ago Wednesday.
Can James Palmer lead Nebraska to the win in the February 13th Big Ten CBB free pick? There are some options including Isaiah Roby who had 20 points vs. the Terrapins or Thomas Allen who had 18 Saturday vs. Penn State. Overall however the Cornhuskers aren't very deep. Palmer played all 40 minutes Saturday and has only sat out a total of four minutes in four games. Roby had logged 40 and 39 prior to the Maryland game as well. Minnesota scored 92 against Iowa and 86 vs. Illinois over the last 5 games and can get into a fast paced game if needed vs. the Huskers' top 20 scoring defense.
February 13th Big Ten CBB Free Pick Betting
Minnesota should be able to dominate on the boards with Murphy the conferences leading rebounder as well as 6'10" Daniel Oturu. Palmer and company will try to put up a good fight, but they don't have a lot of fight left in them. Minnesota is gunning for the tournament and their 3 game losing streak came against top tier teams. Nebraska is not that.
Big Ten Free Pick: Minnesota Golden Gophers +4