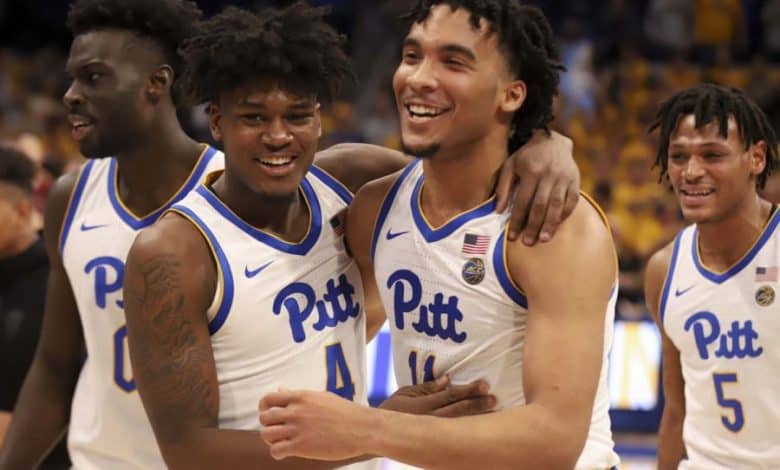 A couple of struggling teams meet up in the February 17th NC State at Pittsburgh matchup. The Wolfpack and Panthers have combined to lose 9 of their last 11 games, so something has to give on Wednesday. Pitt would seem to have the edge, as NC State is just 1-5 on the road this season.
Pittsburgh will have the best player on the court in Wednesday's matchup, as Justin Champagnie leads the ACC in points per game (18.7) and rebounds (11.6). That being said, NC State has won 10 straight in this matchup. There seems to be value on both teams, even as Pitt is giving -4 points in this meeting.
NC State Dominant In This Series
The Wolfpack have great value getting +4 points in a series in which they've gone 18-2 against Pittsburgh. NC State has won by just 3 points and 4 points in their last two trips to Pittsburgh, but those are tough conference road wins nonetheless.
Kevin Keatts' team would take a win in the February 17th NC State at Pittsburgh matchup. The Wolfpack lost by 16 at home to Duke on Saturday as +3 point underdogs and fell 77-68 to Syracuse the game before that, also at home and as -2.5 favorites. Overall the Wolfpack have dropped 4 of their last 5, and just got their first road win of the year 11 days ago, beating last place and shorthanded Boston College 81-65 as -6 favorites.
NC State does have a top 5 scoring offense in the ACC, but as you often see with that they also have the 5th worst defense. Pitt is 8th in scoring and 6th defensively, very middle of the pack in the conference. NC State does have equalizers for Champagnie though in 6'10" D.J. Funderburk and 6'11" Manny Bates.
Champagnie Set to Dominate?
NC State is pretty big up front, but it hasn't mattered who Pitt's 6'6″ Justin Champagnie has faced as he's posted a double-double in six of the last eight. The Panthers are just 3-5 over that span however.
Pittsburgh does have secondary scoring too, as Au'Diese Toney and Xavier Johnson both average over 14 ppg. Johnson had 32 in the win over Virginia Tech, but Toney has been held to single digit scoring in 3 of the last 5. NC State has held 3 of their last 4 opponents to less than 70 points though, which does make the 141.5 betting total look like a lean towards the under.
The good news is either team has a chance to get back on track with a win on Wednesday afternoon. The bad news for Pitt is that they just don't fare well in this series going 2-18. The Panthers also seem to have abandoned their big dog, as Champagnie took just 6 shots in the loss to Georgia Tech and 8 against Virginia Tech over the last three.
Free February 17th NC State at Pittsburgh Pick
It really almost looks like the wrong team is favored in this meeting. Sure NC State has been horrible on the road, but they've also owned Pittsburgh year in and year out. Champagnie is great, but he's also starting to fade a bit down the stretch. Getting points in a game the Wolfpack could easily win outright is a gift.
NC State 70 – Pittsburgh 63
Free Pick: NC State +4