The Clemson Tigers weren't able to snap a 58 game losing streak versus North Carolina on the road the last time out and thus moved to 0-59 lifetime against the Heels in Chapel Hill. While Clemson will have an opportunity to erase that lopsided (understatement) record next season, they can still get some reprieve with a home win over UNC in the 1/30 college basketball free pick. The blue print for beating Roy Williams team is out there after North Carolina has dropped two straight games.
Doubt Starting to Linger for the Tar Heels?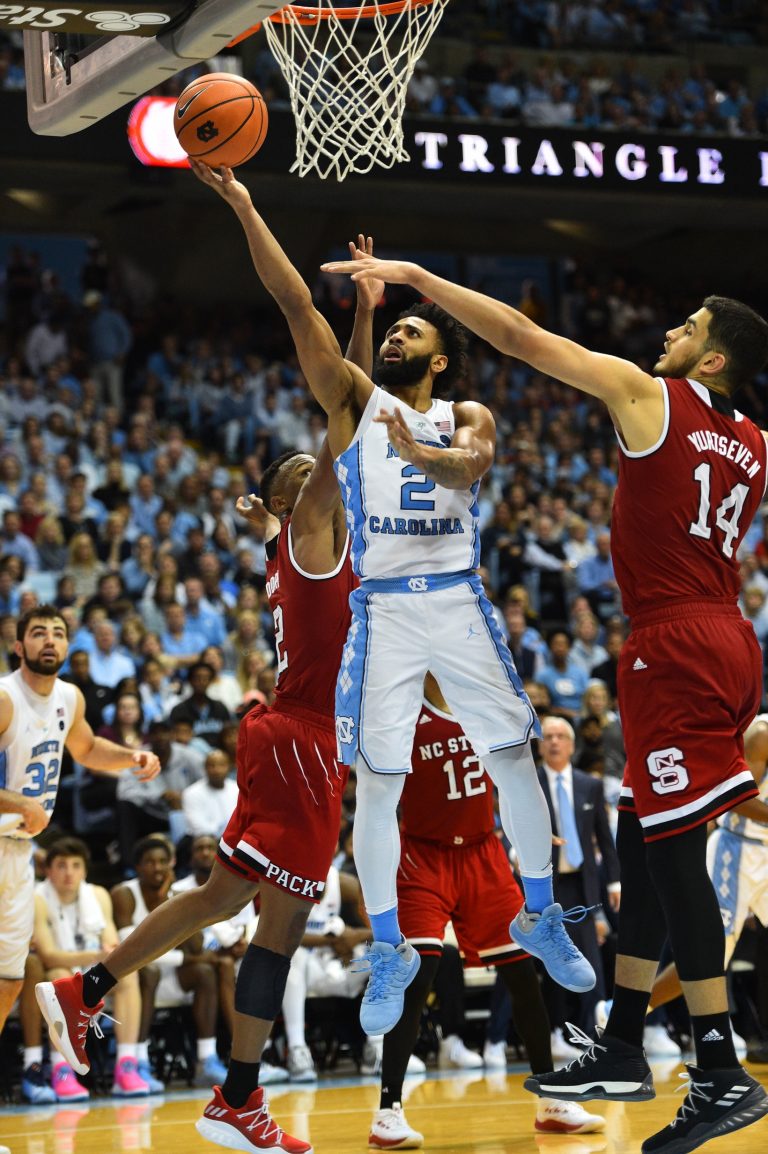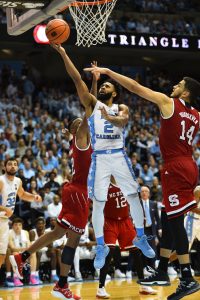 Oddsmakers have set North Carolina as -2 favorites in the 1/30 college basketball free pick. There might be more money on Clemson Tuesday night than you think considering the Heels have dropped two straight; a 69-80 loss at Virginia Tech as -3.5 favorites and a 91-95 home OT loss to NC State when favored by -12.5. It was the second back-to-back losses by the Tar Heels since January 1st, three of which were on the road as UNC will be Tuesday night.
One thing in North Carolina's favor in this game is history. UNC has "older brothered" Clemson for most of all-time going 132-20 in the series and winning 20 of the last 21 overall games. This Tigers team almost made history on January 16th however, battling back from an 18 point deficit to pull the game close before ultimately losing 79-87. Clemson shot 8-16 from three point range that night and it's indicative of UNC's biggest weakest which is opponents 3 point shooting percent.
North Carolina has won 10 straight over Tigers. Clemson's last win came in January 2010.

— Pete Iacobelli (@PIacobelli_AP) January 30, 2018
Tigers Roaring With an 11-0 Home Record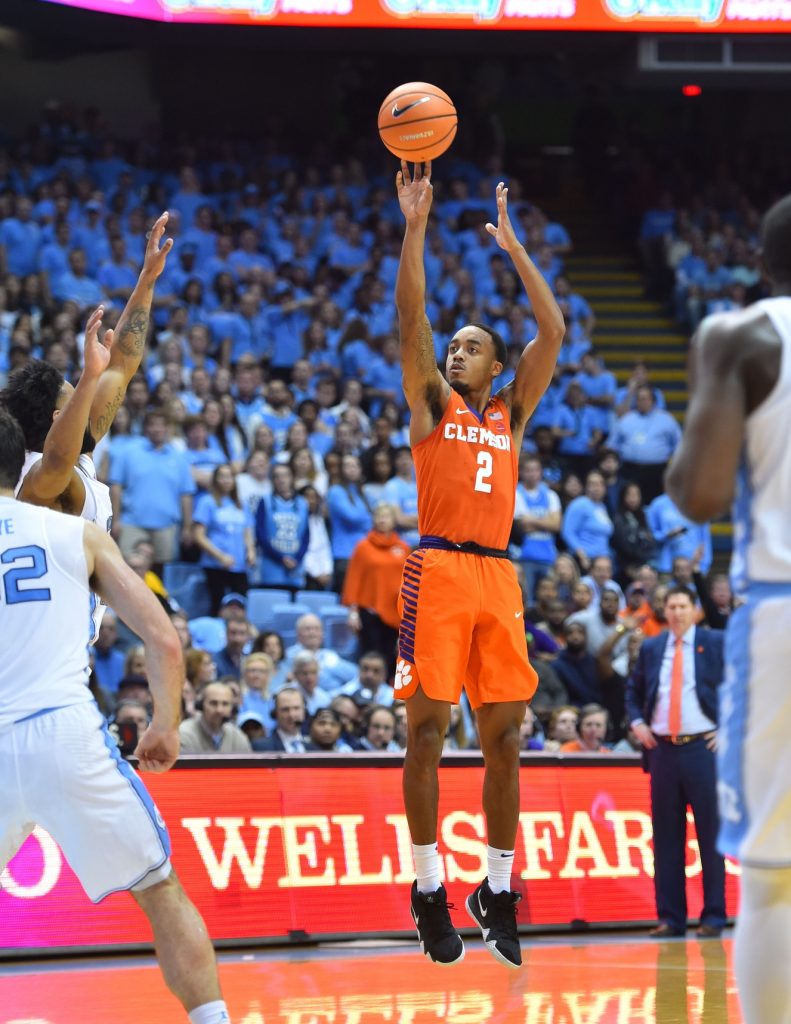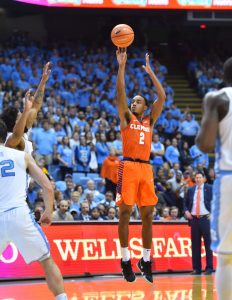 The reason three point shooting is going to be key for Clemson in the 1/30 college basketball free pick is because the Tigers are going to be without their star forward Donte Grantham for the rest of the year with a knee injury. Clemson has gone 1-1 in his absence but are further burdened by playing Tuesday night's game with only a night of rest. The Tigers pulled out a 72-70 win in Georgia Tech on Sunday but how much will the short turnaround and travel effect the team?
Grantham is a huge loss, but he had his worst game of the year in the first matchup against UNC with only 5 points and 3 total rebounds. Clemson was still within striking distance which gives them hope tonight. Marcquise Reed had 21 points in that contest while Shelton Mitchell added 18 and Elijah Thomas 16. If Clemson can limit the big-time players from game one – Cameron Johnson (21 points) and Joel Berry II (17 points) then the Tigers have a legitimate chance to pull off the home win.
Clemson freshman Aamir Simms will be a major key tonight against North Carolina. Averaging 7.0 PPG and 5.5 RPG in two games since stepping in for Donte Grantham.

— Jon Rothstein (@JonRothstein) January 30, 2018
1/30 College Basketball Free Pick
There's been a lot of line movement in the 1/30 college basketball free pick as it opened as CLEM 1.5 before shifting to UNC -2. The public favors North Carolina as they are pulling in 62% of the wagers. The line is likely a bit low because of the Tar Heels losing streak, but you can't discount the drain that Clemson feels playing two games in three nights. UNC has had 2 days off since a Saturday loss to NC State – and they're chomping at the bit to take the court and put that devastating home defeat behind them.
Free Pick: North Carolina Tar Heels -2