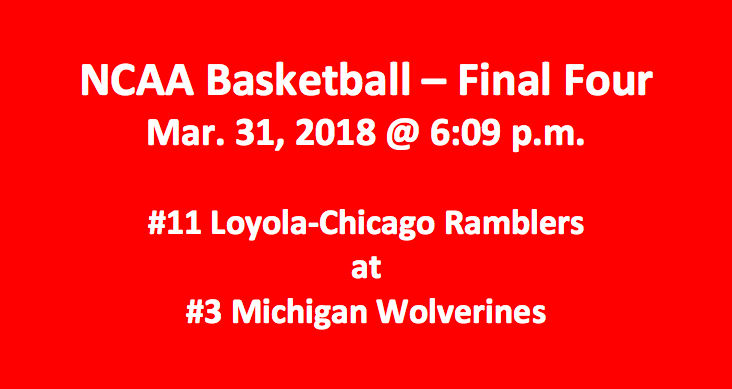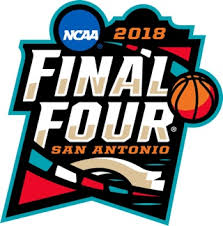 Well here we go with one of the most unlikely Final Four matchups you'll ever see as the #11 Loyola-Chicago Ramblers (32-5) are at the #3 Michigan Wolverines (32-7). The game will be played tonight at 6:09 p.m. E.T. at the Alamodome in San Antonio, Texas. Loyola-Chicago took the South Region last week by beating the #9 Kansas State Wildcats 78-62. The Michigan Wolverines won the West Region by defeating the #9 Florida State Seminoles 58-54. Our Loyola-Chicago plays Michigan 2018 NCAA Final Four pick has the Wolverines at +5.5 and the over/under at 129.5.
Recent History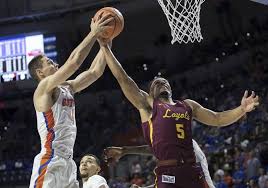 The Ramblers have defied the odds. Not only did they beat the favored Kansas State Wildcats for the regional crown, but as the underdog in every contest, they have come up the winner. Their first three NCAA Tournament victories were by two points of less. In their first game, they took down the #6 Miami Hurricanes 64-62. They then went to the second round where they beat the #3 Tennessee Volunteers 63-62. The Ramblers' Sweet Sixteen win was versus the #7 Nevada Wolfpack 69-68. They then totally took apart Kansas State in their Elite Eight contest, beating them by 16 points.
The Wolverines had an easy go of it when they met the #14 Montana Grizzlies, beating them 61-47. In the second round, Michigan had a scare, as the #6 Houston Cougars took the game down to the wire, 64-63. The Wolverine's Sweet Sixteen game was against the #7 Texas A&M Aggies. They handled the Aggies with ease, as Michigan won by 27 points, 99-72. Finally, in the Elite Eight, they beat the very tough #9 Florida State Seminoles 58-54.
Stats and Facts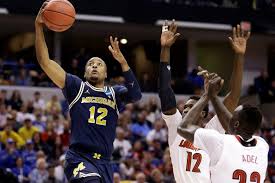 It's true that statistically these teams are very close when it comes to rebounds, assists, steals, and blocks. They are also fairly close in points per game, points allowed, and field goal percentage. Michigan leads in the first two, 74.1-to-72.0 and 59.0-to-63.5. The Ramblers are better in shooting percentage, 50.9%-to-47.0%. Loyola-Chicago also has a decent edge in free throw percentage (72%/66%) and three-point percentage (40%/37%). That free throw number could loom huge tonight.
Players to Watch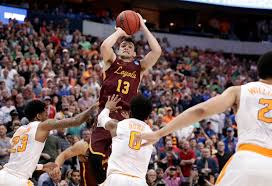 The Ramblers have five big scorers and two major rebounder. The Wolverines have four primary scorers and two important guys who pound the boards. Loyola-Chicago also has two guys who can make big-time assists, junior guard Clayton Custer and senior guard Ben Richardson. Custer is a major contributor, averaging 13.2 PPG and 4.2 APG. He's a 53% shooter from the field and 45% from the arc and beyond. Richardson is making 3.9 APG while scoring 7.0 PPG. Senior guard Donte Ingram is grabbing 6.3 RPG and scoring 11.3. Look for freshman center Cameron Krutwig, who's taking down 6.1 RPG and scoring 10.3 PPG, to be a major factor in the paint. He's hitting 60% of his shots.
For the Wolverines, six-foot-eleven forward Moritz Wagner is a huge force. He leads the team in PPG (14.3) and RPG (6.9). Wagner is a 40% shooter from beyond the arc. Junior guard Charles Matthews is scoring 13.0 PPG while taking down 5.6 RPG. He's shooting 50% from the floor. Senior guard Muhammad-Ali Abdur-Rahkman will be the primary setup man. He's averaging 3.3 APG and 12.8 PPG. He's good on 39% of his threes.
Our Loyola-Chicago Plays Michigan 2018 NCAA Final Four Pick
We like the Rambler's speed and quickness, as well as their dominance in the free throw area. Michigan is on a mission, but so too is Loyola-Chicago. Plus, they have 98-year-old Jean Dolores-Schmidt on their side. She offers a pre-game prayer, basketball advice, and mentoring when it comes to personal and spiritual growth. I may be putting my money more on her than the team. With all of that in mind, our Loyola-Chicago plays Michigan 2018 NCAA Final Four pick is the Ramblers at +5.5. We are taking the over at 129.5, as we expect each team to score 65 or more points.
Summary Ramblers at Wolverines Picks: Loyola-Chicago at +5.5 and over 129.5