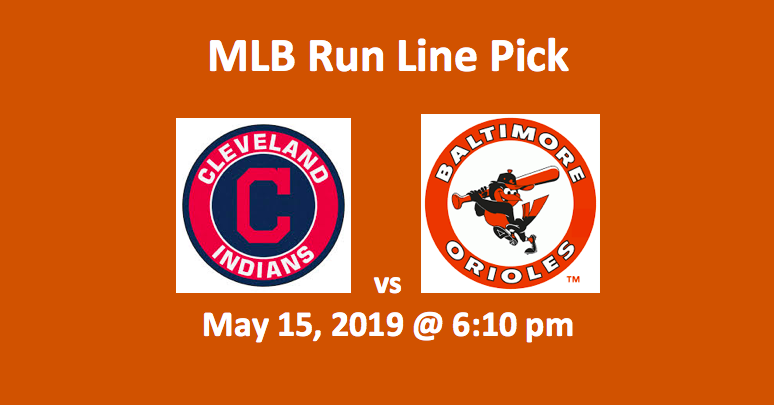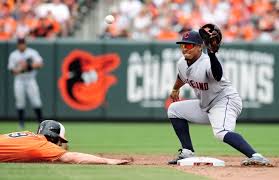 Our Cleveland Indians vs Baltimore Orioles pick has the Indians at -139 (-1.5). This Cleveland Indians vs Baltimore Orioles pick sees the home team, the Tribe, as being heavily favored, as the money line has them at anywhere from -273 to -300. The Baltimore Orioles (14-28 Overall, 8-13 Away) come to Cleveland having lost four of their last five games, including dropping two straight to the Yankees. The Orioles are last in the AL East. The Cleveland Indians (22-19 Overall, 11-7 Home), who are second in the AL Central, 4.5 games behind first-place Minnesota, are coming off a five-game road trip to Oakland and Chicago where they went two and three.
The game is set to be played tonight at 6:10 pm ET at Progressive Field in Cleveland, OH. Although both teams have struggled, the Orioles are 3-7 over their last 10 games and the Indians 4-6, Cleveland is a solid home team. At the same time, Baltimore has struggled on the road. This four-game series marks the first time this season that these two teams have met.
Cleveland Indians vs Baltimore Orioles Pick – Pitching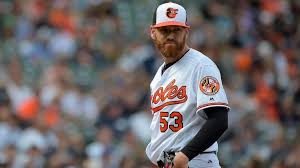 Two righties take the mound in Cleveland tonight. Dan Straily (1-3 W/L, 8.23 ERA, 1.83 WHIP) gets the nod for Baltimore. In each of his last two starts, Straily has lasted just 4.1 innings giving up a total of 11 runs on 14 hits. In his last four starts, he is 0-3-1. His 90mph, four-seam fastball is his bread and butter pitch. It's lower-than-average velocity has its problems. Plus, his velocity has dipped his season, and that has not helped matters.
Trevor Bauer (4-2 W/L, 3.02 ERA, 1.11 WHIP) had a good start to the season, going 4-1-2 over his first seven starts. However, he's 0-1-1 for his last two appearances. On May 6, he lost to the Chicago White Sox. In that game, Bauer lasted five innings, allowing eight runs on 10 hits. Seven of those runs were earned. In his next start, Bauer went seven innings, allowing two runs on two hits while striking out 10 and walking three. He got no-decision in a 3-2 loss to Oakland. Bauer relies primarily on his 95mph, four-seam fastball. He also uses an 80mph curve, 87mph change, 85mph cutter, 81mph slider, and 95 mph sinker. This array of pitches makes it very tough for hitters to get a bead on him.
Indians vs Orioles – Offense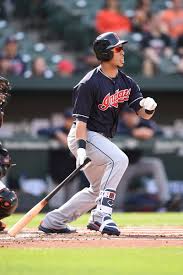 Although the Indians are -3 in RS/RA, the Orioles top them with a -79 RS/RA differential. That differential is the worst in the AL. Cleveland's top hitter, centerfielder Tyler Naquin, is out. Naquin, who's batting .278, has 10 RBI. The club's top RBI man is first baseman Carlos Santana. Santana, who's hitting .271, has 21 RBI, five homers and six doubles. Leonys Martin, who's hitting .221, tops the team in round trippers with six.
Top hitters for the Orioles, include outfielders Trey Mancini and Dwight Smith Jr. Each has belted eight homeruns with Mancini batting .308 and Smith .271. They have 17 and 27 RBI respectively. Renato Nunez, who's batting .220, has hit seven homers and gathered 19 RBI. Overall, the Birds are hitting .236, while the Tribe is at just .221. But, the Indians have a major edge in opponent batting average, as opponents are hitting .230 against them. Opponents are batting .266 versus Baltimore pitchers.
Our Cleveland Indians vs Baltimore Orioles Pick
We do think that the Indians have a few things going for them in this game. They are at home where they have done well. The Tribe has a clear advantage when it comes to starters. The Orioles have struggled to control opponent offenses. Our Cleveland Indians vs Baltimore Orioles pick is the Tribe with the -1.5 run line (-139).
Summary Cleveland vs Baltimore Prediction
Cleveland Indians -1.5 run line (-139)