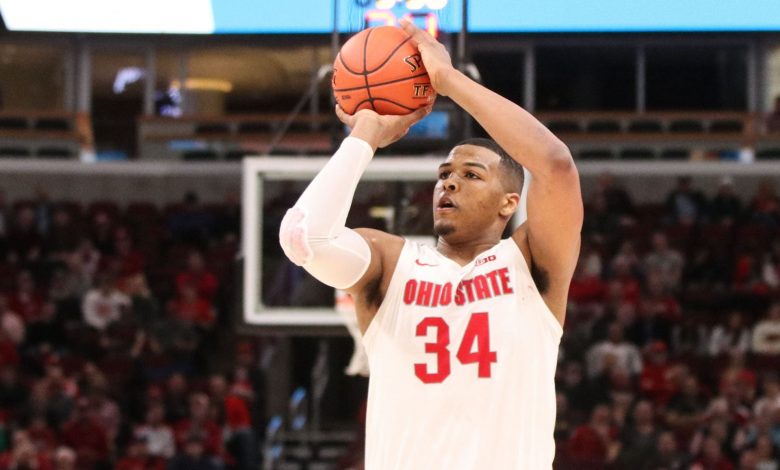 Two of the top teams in the country meet up in the December 21st Ohio State vs. Kentucky NCAAB free pick. This is part of the CBS Sports Classic being held in Las Vegas and both the Buckeyes and Wildcats have something to prove. OSU was destroyed by Minnesota last Sunday and UK lost by 3 to Utah Wednesday as -10 point favorites at the T-Mobile Center in Vegas.
Buckeyes -4 Point Favorites Saturday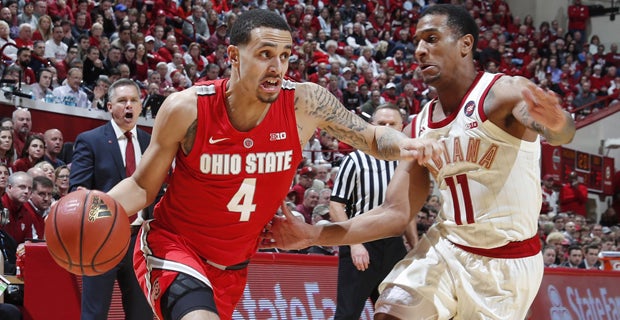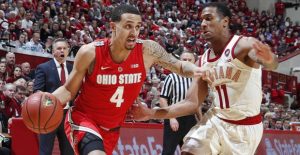 Ohio State is ranked #4 in the country with a 10-1 record to start the season. Their lone loss came last Sunday vs. the Golden Gophers as Minnesota G Marcus Carr scored 35 points. The Buckeyes bounced back Tuesday with an 80-48 win over SE Missouri State. That was as -29 point favorites though and the Buckeyes still had 21 turnovers in that game.
Duane Washington, Jr. (ribs) could be back in the lineup for Chris Holtmann's team in the December 21st Ohio State vs. Kentucky NCAAB free pick. It's probably no coincidence that the team has looked sloppy the last two without their guard. Washington has 14+ points in 3 of the last 4 and shoots over 53% from three point range.
Ohio State has battled some tough teams this season and been dominant in doing so. This includes a 76-51 win over #18 Villanova, a 74-49 victory at North Carolina in the ACC/Big 10 Challenge, and beating #23 Penn State 106 – 74 to open conference play. The loss to Minnesota still looms large, but those are impressive outings when OSU needed them most.
Kentucky Looks For Their Own Bounce Back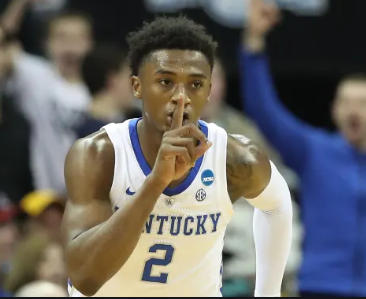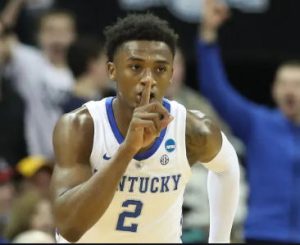 The Wildcats are also off to a strong start, it's why they are ranked #6 in the country with an 8-2 record. UK might have been a victim of the 'look ahead' game Wednesday vs. Utah, 66-69. The Utes are solid at 9-2 on the season, but Kentucky shot just 2-17 from three point range.
UK is shooting only 27.5% from beyond the arc on the season which doesn't bode well vs. an Ohio State team that is 9th in the country allowing only 56.7 ppg. The Buckeyes have the 2nd best FG% against as opponents are shooting just 34.6%. Kentucky does use the 3-guard combo compiled mainly of Ashton Hagans, Immanuel Quickley, and Tyrese Maxey who average over 37 ppg. The Wildcats are at a big disadavantage on the blocks vs. OSU's Kaleb Wesson (14.3/9.0) though.
The Wildcats do have an advantage in the December 21st Ohio State vs. Kentucky NCAAB free pick in that they already have a game under their belt in Las Vegas – albeit in the loss to Utah. UK hasn't faced the gauntlet of competition that the Buckeyes have, although UK did beat Michigan State 69-62 to start the season as +3 point underdogs.
December 21st Ohio State vs. Kentucky NCAAB Free Pick
OSU looked bad against Minnesota and sloppy last time out vs. SE Missouri State. They have shown a way of zoning in for big games this season though and Saturday is definitely that. If Washington, Jr. returns to the lineup it should be another dominant day for a very good Buckeyes squad.
Pick: Ohio State Buckeyes -4