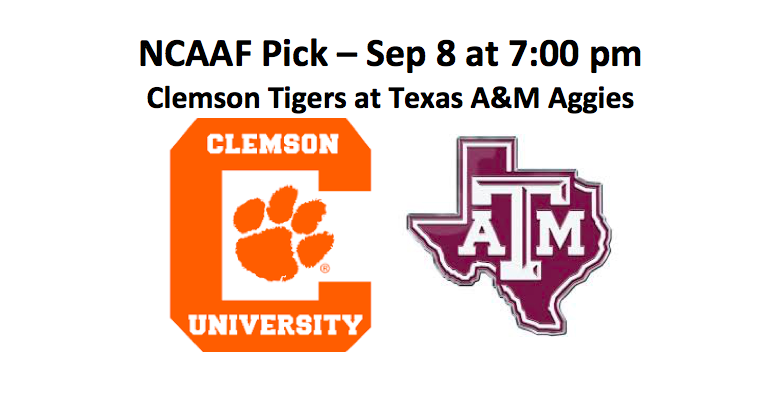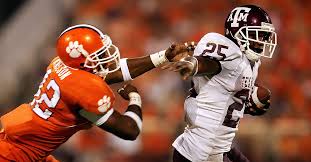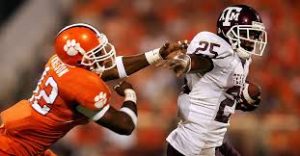 The #2 ACC Atlantic Clemson Tigers (1-0) are at the SEC West Texas A&M Aggies (1-0) today, Sep 8 at 7:00 p.m. E.T. In its opener last week, the Tigers beat Furman 48-7. The Aggies took down Northwestern State in their first game this season. Taking them apart 59-7. Our Clemson plays Texas A&M pick has the Tigers at -12.0. The over/under comes in at 52.0. Here's how we see this
Clemson Offense vs Aggies Defense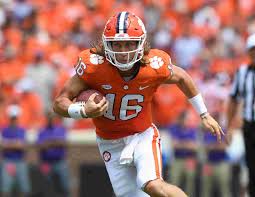 The Tigers have two quality quarterbacks in freshman Trevor Lawrence and senior Kelly Bryant. Lawrence tossed three TD passes last week. That was his first college football game. Bryant threw a TD pass and ran for another score. Both connected on 65% of their passes and neither tossed a pick. Freshman Lyn-J Dixon ran for 89 yards in his initial game, averaging 14.8 YPA. In the initial game last week, 11 different receivers had at least one catch. Amari Rodgers led all pass catchers with 49 yards and four catches.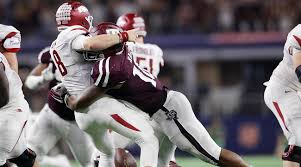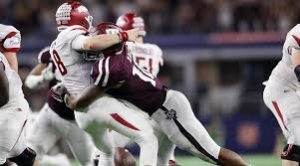 Texas A&M had no sacks and no picks in their first game. They did post five TFL and five PD. The defense allowed just 21 yards rushing while giving up 230 in the air. They forced one fumble. Overall, the Aggies shutdown the Northwestern offense. But we expect they will find the Clemson offense more resistant.
Texas A&M Offense vs Tigers Defense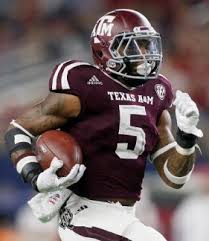 Sophomore QB Kellen Mond completed 68.0% of his passes, throwing for two TDs and rushing for one. Trayveon Williams had a stellar game, as he rushed for 240 yards and three scores. Williams averaged 12.0 YPA.
Junior TE Jace Sternberger caught two TD passes. WR Jhamon Ausbon led the team with six receptions for 81 yards.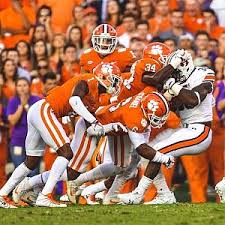 In their first game of this season, the Tigers has three sacks and 10 TFL. On the line, Christian Wilkins notched seven tackles. They did hold Furman to 46 yards passing, while the team gained a total of 201 yards on the ground.
Clemson was not penalized at all. The D is very tough when it comes to the rush. We do expect them to also do well against the Aggie pass attack. This is a first-class defense that can shutdown the very best college football teams.
Clemson Plays Texas A&M Pick
The Tigers bring a tough defense into this game and an offense that is deep and versatile. They're tough to control. The Aggie LBs are solid but the frontline and D-backs are vulnerable. Clemson could exploit that front and secondary. The Tiger D is exceptional. We doubt they will totally shutdown the Texas A&M offense, but they should be able to hamper it. Williams will be especially difficult to thwart. Our Clemson plays Texas A&M pick is the Tigers at -12.0. We like the under at 52.0. Expect Clemson to score about 35 and the Aggies about 10.
Summary Tigers at Aggies Picks: Clemson at -12.0 and under 52.0