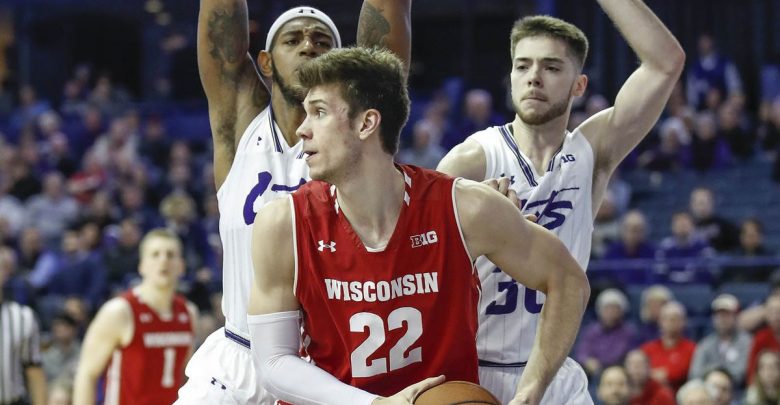 The Wisconsin men's basketball team seems to have turned things around. After an upset of then #2 Michigan, the Badgers avoided a letdown with a 72-60 win at Illinois on Wednesday. In the January 26th Big Ten CBB free pick UW faces another dangerous opponent as Northwestern comes to the Kohl Center. The Wildcats have won two in a row in Madison – can they make it three on Saturday?
Wildcats Poised for the Upset Again?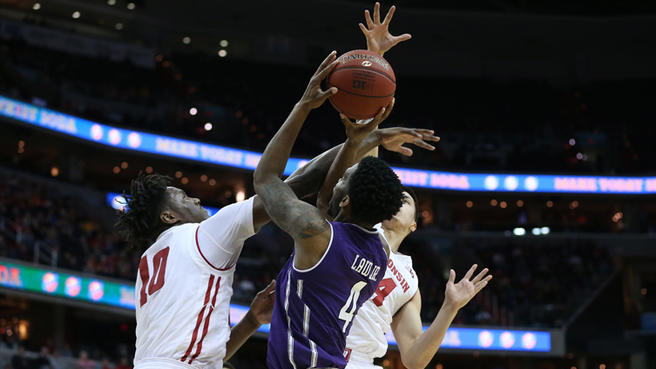 These two programs may be on two different sides of the spectrum when it comes to expectations – the Badgers Sweet 16 in 7 of 8 while Northwestern made their first tournament appearance two years ago. That being said the Wildcats are 4-1 ATS the last five in Madison including a 60-52 win last year. Northwestern is 3-2 against Wisconsin coach Greg Gard but does that help – or hurt – their cause in the January 26th Big Ten CBB free pick? Wisconsin isn't looking past the Wildcats today.
The Wildcats are 12-7 on the year but have gone just 1-3 on the road. Northwestern has won two in a row but they've been favored in each game. Northwestern did look pretty solid in a 73-66 win over Indiana on Tuesday. Aaron Falzon shot 6-7 from three in that game and Derek Pardon added 17. In last year's upset in Madison, Northwestern used a stifling defense to get the win, holding the Badgers to 32% shooting from the field. The Wildcats have a top 30 scoring defense again this year.
Badgers Get a Big Win on the Shoulders of Happ?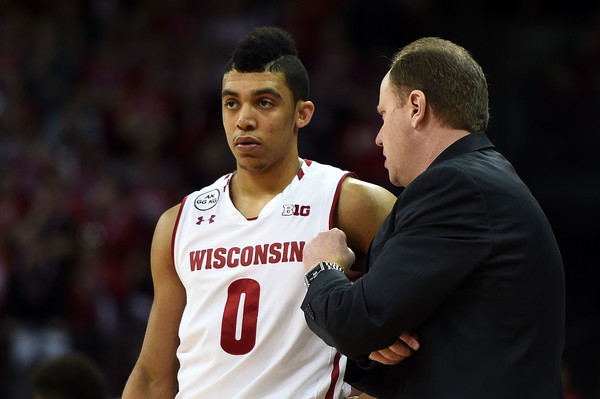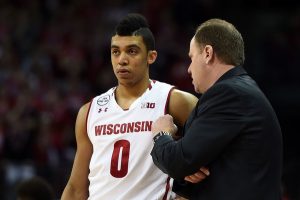 Ethan Happ wasn't his usual dominant self against Illinois with just 9 points. That being said, role players stepping up is what Wisconsin has yearned for most of the season so Happ's down night could've actually been huge in the long run. 6'11" Nate Reuvers was huge against the Illini with 22 points and 10 boards while D'Mitrik Trice chipped in 16. Happ had scored 26+ in two of three games prior so some versatility on offense is great news for Gard and the coaching staff.
Reuvers and 6'10" Happ are going to present some huge size problems vs. Northwestern, whose Center Derek Pardon is just 6'8″. Down on the blocks is where the January 26th Big Ten CBB free pick will need to be won as Northwestern excels in perimeter defense. The Wildcats are 16th in the country in opponents 3-point attempts and rank 8th in opposing shooting percentage from  downtown. Will Wisconsin's height be enough to get a double digit win?
January 26th Big Ten CBB Free Pick Betting
It's been a down year by Northwestern coach Chris Collins' standards but Northwestern is no pushover. The Wildcats lost to Indiana and Michigan by a combined 4 points and went to OT against a solid Oklahoma squad. The Badgers will likely break their two game home losing streak vs. Northwestern, but this isn't a 9 point game.
Big Ten Free Pick: Northwestern Wildcats +8.5