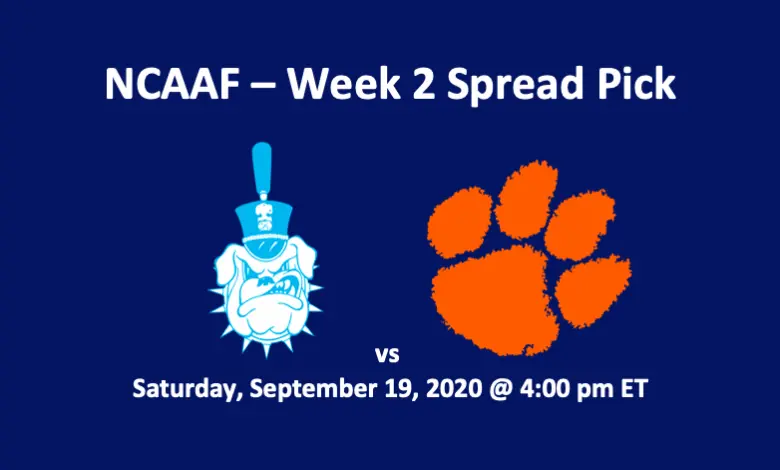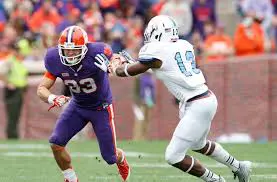 This Citadel vs Clemson pick is for Saturday, September 19, 2020 at 4:00 pm ET. The game will take place at Memorial Stadium in Clemson, SC. The spread on this game has the Tigers at -48.5 (-106). It's one of those college point spreads that makes you say, "No way!"
But NCAAF mismatches often result is huge lopsided scores. This contest certainly has that potential. Some models have the Tigers scoring over 60 points and shutting out the Bulldogs. The Clemson Tigers are number one in the nation and coming off a 37-13 first-week win over Wake Forest. In their first game, the Citadel Bulldogs lost to the USF Bulls 27-6.
Citadel vs Clemson Pick – Trends and Stats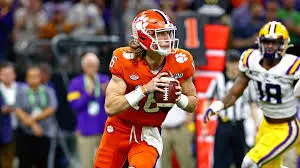 These two teams have met four times prior. The Tigers are 4-0, and ATS they are 2-0. In those four games, Clemson has outscored the Citadel 49.0 to 6.5. The Tigers have averaged 547.5 offensive YPG, while the Bulldogs have been good for 228 offensive YPG.
In their last 19 games, Clemson is 14-5 ATS. They are 20-0 in their last 20 home contests. The Citadel has lost 18 of their last 20 games and are 1-13 in their last 14 games versus ACC opponents. In their last seven games versus the spread, the Bulldogs are 2-5.
Bulldogs vs Tigers Spread Pick – Key Players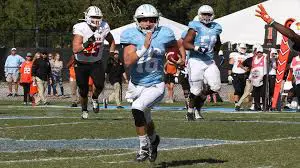 Our Citadel vs Clemson pick notes that in their first game this season, the Citadel putt up 284 offensive yards with 200 of those yards being on the ground. Four players had 35-plus yards or more rushing as QB Brandon Rainey topping the group with 65 yards.
QB Trevor Lawrence and RB Travis Etienne lead the Tiger offense. Lawrence completed 22 of 28 passes for 351 yards and one touchdown. He did not throw a pick. He also rushed for two scores. Etienne ran for one TD while gaining 102 yards on 17 carries. He averaged 6.0 YPA.
Citadel vs Clemson Pick – Final Word
Our Citadel vs Clemson pick likes the Tigers to win this straight up. We also think they will beat the spread against this Southern Conference club. The Bulldogs will have a tough time scoring today, and they will find it hard-going in trying to stop Clemson. Make sure you check out our other college football picks. You'll find Syracuse at #25 Pittsburgh (12:00 noon) here and #17 Miami and #18 Louisville (7:30 pm ET) here.
Citadel Bulldogs vs Clemson Tigers Summary
Clemson Tigers at -48.5 (-106)