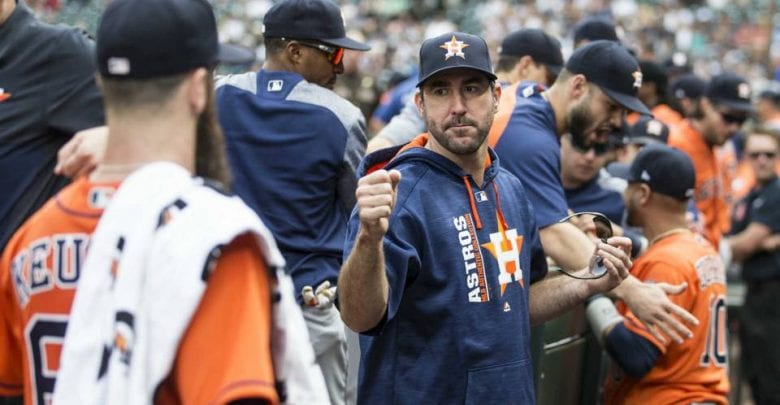 Runs will surely be at a premium Thursday afternoon as the Boston Red Sox travel to Houston to take on the Astros for the ALDS Game One free pick. The starters feature one of the best for most of the season in the Red Sox' Chris Sale against one who has been lights out since the trade deadline in Houston's Justin Verlander. Could one run really actually win this thing?
Red Sox Set Sale – the Unlikely Underdog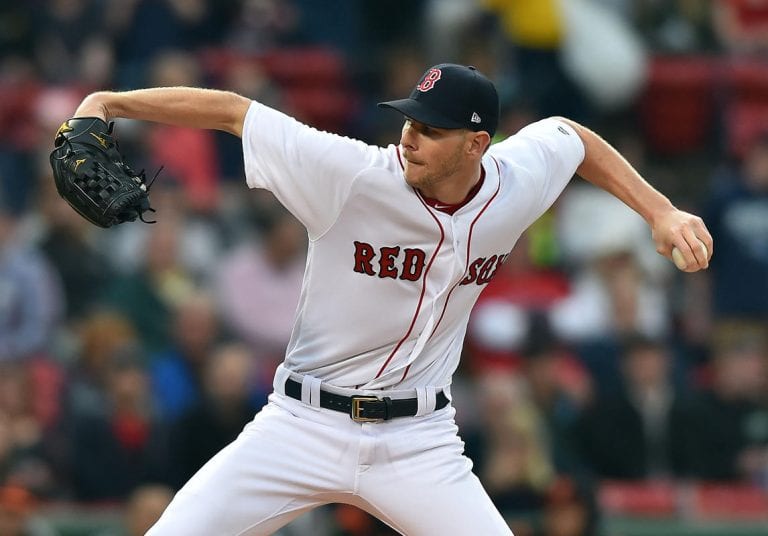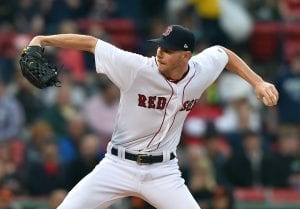 Oddsmakers had their hands full with this line, ultimately deciding to go with the Astros and Verlander as the favorites on a moneyline that is now -134. The total is a measly "7", and even that seems a bit high. Chris Sale literally hasn't pitched as an underdog the entire regular season and in five of his last six starts he was -200 or more on the moneyline. Granted, those starts weren't exactly lucrative as the lefty's September 'struggles' have been well documented, giving up 12 runs in five starts. Is he tiring after a 214.1 IP workload? Not really, because the other two September starts Sale made were both shutouts.
This will be Sale's first time facing Houston this season. In his eight year in the majors (and first with Boston) the ALDS game one free pick is also Sale's playoff debut. Coming over from the Chicago White Sox he does have plenty of history with the Astros however – and he's been successful limiting the core to just a .209 average in 115 plate appearances. Only two Astros players are hitting above .250 against the lefty, George Springer (3-12, .250) and Jose Altuve (8-21, .381).
The key now is to see how Farrell manages his bullpen in this series.

— The RedSox bandwagon (@josh__pransky) October 5, 2017
The "New" Old Verlander for Houston
While Sale faces the postseason lights for the first time, his opponent across the diamond takes to the mound in October for his 17th playoff start. This will be Verlander's first appearance in the playoffs since 2014 but if he pitches like he did since being acquired from the Astros the rust shouldn't matter. Since a trade deadline deal Verlander has gone 5-0 in five starts with the Astros while posting just a 1.06 ERA. Verlander has allowed only 4ER in 34IP with the Astros and has struck out 43 batters.
Jose Altuve and Evan Gattis were the only two #Astros players to record multiple hits and a HR against Chris Sale last season. Crazy stuff.

— Ryan Cook (@RyanCook13) October 5, 2017
The Red Sox are hitting about just as bad against Verlander as the Astros are against Sale which is why the under seems so likely for the ALDS Game One free pick. Boston batters are a combined .211 against the right-hander. Some individual players have had success though:
Brock Holt: 3-10, .300
Mitch Moreland: 10-29, .345 with six doubles
Eduardo Nunez: 5-15, .300 (also back from injury)
Boston needs these players to stay hot – but get some help from their stars who have struggled mightily against Verlander. Andrew Benintendi, Mookie Betts, and Jackie Bradley are a combined 2 for 27 (.074) while Dustin Pedroia is only 3 for 27 (.111).
ALDS Game One Free Pick Betting
Really any bet you make on this game could be placed with confidence – and anxiousness at the same time. It's easy to back Verlander at home especially as Sale makes his first postseason start – but how do you go against Boston's likely Cy Young award winner?
In the end what this could come down to is the bullpen – in which Boston has the edge. The Red Sox have a $200 million dollar man in the bullpen in David Price and a dominant 2 inning closer in Craig Kimbrel. Sale seems like the type of personality that will pitch with anger in his postseason debut and although there might not be a lot of runs on either side early – the Red Sox have the ALDS game one free pick edge late.
Pick: Boston +118