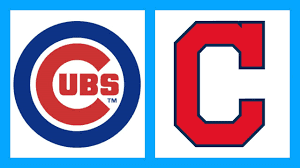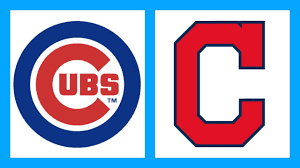 This is the final free pick for the 2016 MLB season. It's the final free pick for the 2016 World Series. And in making this 2016 MLB World Series free pick I have been stymied. Let's face it this is a real shot in the dark. Originally, I picked the Cubs in six games. So what do I do? I guess, first, we should review to see if there's any hint as to what may happen tonight in Cleveland in game seven.
The 2016 World Series So Far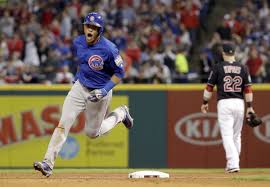 This series has not revolved around home field advantage. In fact, there may be a disadvantage to being at home. With the series tied at three gamed a piece, the home team has won just twice. Cleveland won their first home game and Chicago their last home contest.
Only two games have been close. Cleveland won game three 1-0 in Chicago and Chicago won game five at home 3-2. All other wins have been by anywhere from four to six runs. Losing teams have scored an average of 1.3 RPG. Winning teams have averaged 5.2 RPG. The longest streak has been two games. Cleveland did it first to go up 3-1 in the series and Chicago did it over the past two games to tie the series 3-3.
Dominant pitching has been the key. More than anything pitching has been foremost in terms of wins. When pitching has been great for both teams then making the most of any scoring opportunity has been huge. Homeruns by the Cubs have been very important in getting them out to an early lead. Their bats came alive last night. If they are lively tonight, this game could be over early.
Tonight's Cubs at Indians Game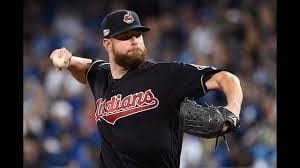 If pitching is king, then the Indians have reigning royalty on mound tonight. Corey Kluber starts for the Tribe, and he has been unhittable. In the playoffs, Kluber is 4-1 with a 0.89 ERA in five starts, and 2-0 with an 0.75 ERA in the World Series. He's averaging 15 Ks over nine innings and batters are hitting just .205 batting against him.
But there is one possible problem for Kluber. This is his third start in the seven-game series. He won games one and two of this series and will now try to win game seven. Only six pitchers in the past 30 years have started three of seven World Series games. It's a rarity and it often ends badly. However, it ended well for Mickey Lolich and the Detroit Tigers in 1968 when he won games one, four, and seven.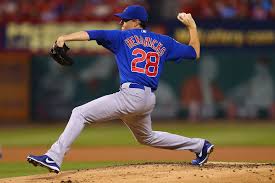 Kyle Hendricks, who led the NL in ERA with a 2.05 mark, gets the start for the Cubs. Hendricks' pitches feature a lot of movement and he tends to keep any hit balls on the ground. The problem with his start on Saturday was his control. Still, he did keep his club in the game.
The big deal may be Cubs' hitting. Their bats woke up yesterday and they have guys who can launch the ball out of the park. A few early runs will go a long way for this team.
2016 MLB World Series Free Pick
We see that the Cubs are favored tonight. Last night, Chicago batters had three homers. Schwarber. Zobrist, and Rizzo are essential to Cub run production tonight. The Indians will look to Ramirez, Lindor, and Kipnis. In our final 2016 MLB World Series free pick, we like the Chicago Cubs and the moneyline tonight.
2016 MLB World Series Free Pick: Chicago Cubs and the moneyline