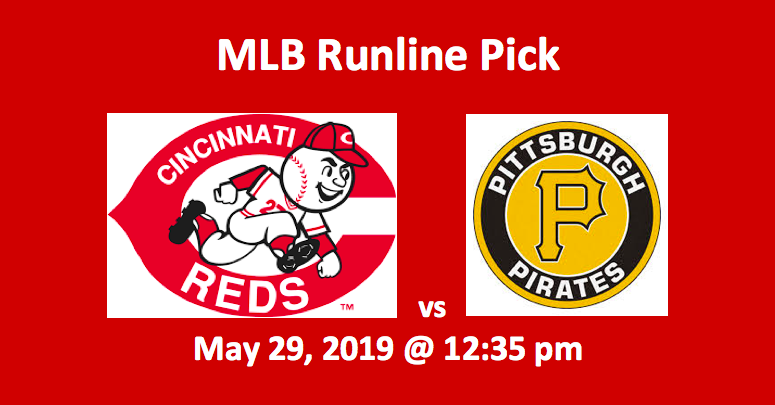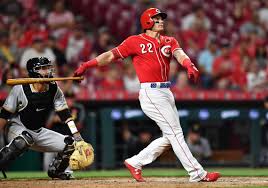 Our Cincinnati Reds vs Pittsburgh Pirates runline pick has the Reds at +123 (-1.5). The Pittsburgh Pirates betting odds come in at -145 (+1.5). Those odds are a virtual reversal of the moneyline numbers which offer Cincinnati at around -147 and Pittsburgh at about +139. The visiting Pirates have lost two-straight since coming to Cincinnati and will try to salvage a game before escaping to Pittsburgh for a four-game series with the NL Central's second-place team, the
Milwaukee Brewers.
Thus far this season, the Pirates and Reds have played nine of the nineteen games they have scheduled. Overall, the Pirates have dominated winning six. But the Pittsburgh Pirates (26-27 Overall, 16-13 Away), who are presently fourth in the division and four games away from the fourth-place Chicago Cubs, have a growing list of players on the IL. Yesterday, they lost left fielder Bryan Reynolds. He's the team's fifth guy and fourth position player to be listed as injured. The Cincinnati Reds (26-29 Overall, 16-13 Away), who are last in the NL Central but just one game behind Pittsburgh and five out of first, have far fewer health concerns going into today's game.
Cincinnati Reds vs Pittsburgh Pirates Runline Pick – Pitching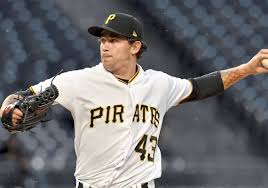 In our Cincinnati Reds vs Pittsburgh Pirates runline pick, lefty Steven Brault (1-1 W/L, 7.11 ERA, 1.74 WHIP) starts for the Bucs and righty Anthony DeSclafani (2-2 W/L, 4.99 ERA, 1.32 WHIP) takes the mound for Cincy. Brault, who is a reliever, has moved into a starting role recently, I his last appearance, which was against the Dodgers, he went 5.2 innings, allowing two runs on five hits. He got no decision, but Pittsburgh did lose that game 10-2.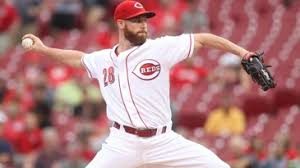 DeSclafani will attempt to get some innings in. As of his last three starts, he has not gotten past the fourth innings. In those three starts, he is 0-1-2. The Reds did win those two no decisions. In both of his wins, DeSclafani pitched six innings. His last win was on May 6 against San Francisco when he allowed four runs on eight hits, striking out six and walking two. The final score in that win was 5-4.
Reds vs Pirates Offense
When it comes to basic offensive combined with pitching stats here are a few things to consider. The Reds have scored 247 runs thus far and the Pirates 212. In runs allowed, Cincinnati has given up just 206. That the fewest in the National League. On the other hand, Pittsburgh has allowed the third-most runs, 280. The Pirates have a RS/RA differential of -68, while Cincy is at +41 and overall +109 when team totals are combined.
In terms of power, the Reds have hit 81 homers, while the Bucs have smacked just 52. Also, Pittsburgh pitchers have allowed 62 round trippers this far this season. The Red Legs have given up 57. The Reds top Pittsburgh in OBP, SLG, and OPS. The only major hitting area where Pittsburgh is better than today's opponents is batting average, which they lead by a hefty 14 percentage points.
For Pittsburgh, a lot of their offense is generated by Josh Bell who leads the team in homers (17), RBI (48), and batting average (.338). Pirate center fielder Melky Cabrera is hitting .327. Bryan Reynolds, who was placed on the IL yesterday, has a .327 BA. The Reds are benefitting from the recent homerun outburst of Derek Dietrich. Dietrich, who hit three in last night's 11-6 win, has 17 homers and 35 RBI for the season. Also important on offense are Eugenio Suarez and Jose Iglesias. Suarez tops the Reds in RBI (39), OBP (.358), and hits (56). Iglesias, who has notched 21 RBI, is batting .312.
Cincinnati Reds vs Pittsburgh Pirates Runline – Odds and Pick
Our Cincinnati Reds vs Pittsburgh Pirates runline picks likes Cincy in this one. Recently, the Reds have had hot bats, while the Bucs' offense has been hobble with injuries. Game time is 12:35 pm ET at the Great American Ballpark in Cincinnati, OH. We are taking the Reds today at +123 (-1.5).
Summary Runline Pick – Cincinnati Reds vs Pittsburgh Pirates
Cincinnati Reds at +123 (-1.5).