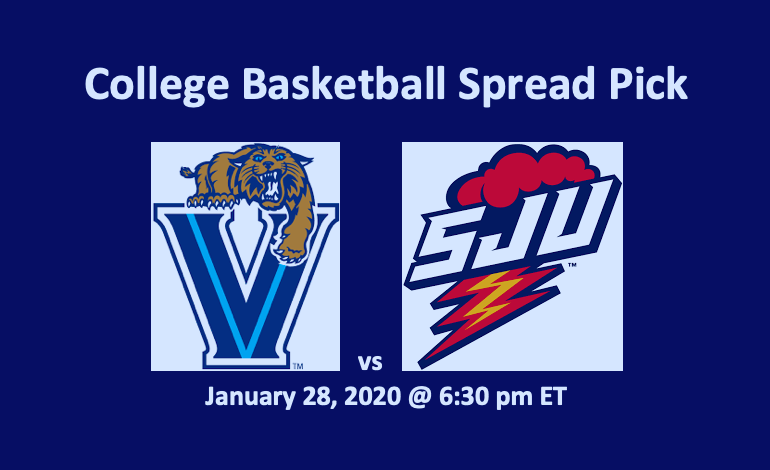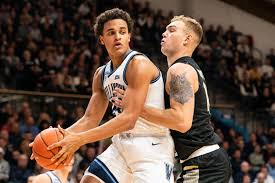 Our Villanova vs St John's pick offers the #8 Wildcats at -2.5. This Villanova vs St John's prediction notes that the #8 Villanova Wildcats (16-3 Overall, 6-1 Big East) are second in the Big East. They are one game behind the 7-0 Seton Hall Pirates. The Pirates are ranked 10th in the nation. The St John's Red Storm (13-8 Overall, 2-5 Big East) sit in ninth place. That's one spot above the DePaul Blue Demons who occupy last in the Big East. The game will be played Tuesday, January 28, 2020 at 6:30 pm ET. The game will be played at New York City's Madison Square Garden.
Villanova vs St John's Pick – Recent Performance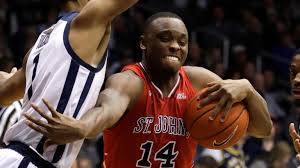 The Wildcats have won six games in a row and since December 1 are 12-1. Their one loss occurred on January 4 when the Marquette Golden Eagles beat them 71-60. Victories during this period include a close 56-55 win over #1 Kansas and a recent 76-61 beating of #13 Butler.
From November 24 to December 21, the Red Storm won seven straight games. That included a 70-67 win over #16 Arizona. But then St John's ran into tough times, losing six of their last eight contests. Losses included 60-58 against #11 Butler and 82-79 to #18 Seton Hall. Notably, both of their wins came against last-place DePaul. Those scores were 74-67 and 79-66.
Wildcats at Red Storm – Stats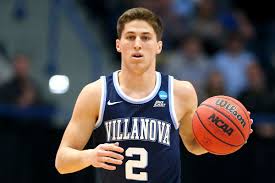 Our Villanova vs St John's pick observes that these two teams are close when it comes to average points scored per game. The Red Storm are averaging 75.5 PPG and the Cats 74.3. However, Villanova is stingier on defense, allowing 66.2 PPG to St John's 69.0. When it comes to shooting percentage, the Wildcats top the Red Storm 44.3% to 41.0%. Villanova also outdistances St John's on three-point percentage (35.0% to 30.2%) and foul-shot completions (78.6% to 70.1%). Each team is averaging about 15 APG. On the boards, St Johns is grabbing 40.1 RPG to 36.3 for the Cats. Also, the Red Storm are better on blocks per game (4.5 to 3.1) and steals (10.5 to 6.1).
Player and Roster Assessment
The Wildcats have some potent shooting power with five players averaging double-digits in scoring. In the backcourt, Collin Gillespie is averaging 15.1 PPG while in front Saddiq Bey has been good for 14.9 PPG. Gillespie is recording 4.6 APG and Bey is grabbing 5.3 RPG. Topping the Wildcats in rebounds is forward Jeremiah Robinson-Earl with 9.4 per contest. He's averaging 11.2 PPG.
For the Red Storm three guards lead the way, with each averaging 11 or more points per game. Rasheem Dunn, who's averaging 3.1 APG, has been good for 11.9 PPG. LJ Figueroa tops the team with 15.2 PPG. He's also averaging 4.8 RPG. St John's other premium scorer, Mustapha Heron, is averaging 14.3 PPG. Forward Josh Roberts, who's averaging 6.0 PPG, leads the team in rebounds with 6.3 per contest. Roberts is a 59.2% shooter. Marcellus Earlington is the leading scorer in the frontcourt with 8.0 PPG.
Our Villanova vs St John's Pick
The St John's Red Storm is a good team, which is capable of competing with top basketball clubs. However, as of late, they have been struggling. Our Villanova vs St John's pick likes the Wildcats at -2.5. Villanova is deeper, tops the Red Storm in all scoring percentages, and has both a solid inside and outside game. We feel this is a sound bet.
#8 Villanova Wildcats vs St John's Red Storm Prediction – Summary
#8 Villanova Wildcats at -2.5