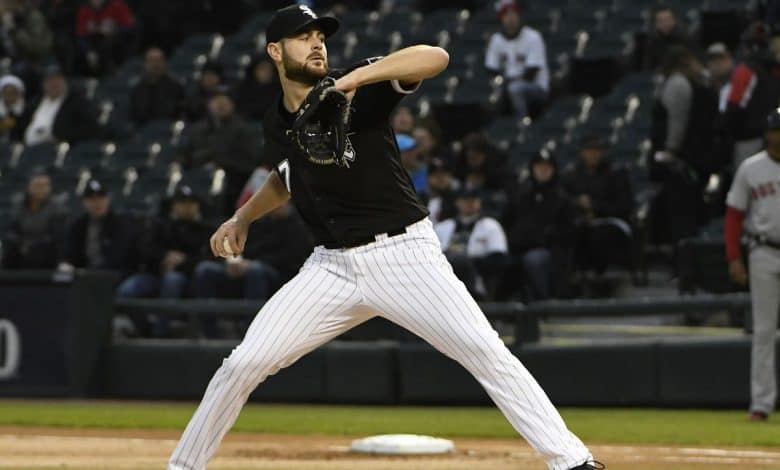 The Los Angeles Angels (35-40, 19-22 home) host the Chicago White Sox (34-37, 18-16 away) for a three-game series beginning on Monday night in the City of Angels. The two teams split a four-game set in Chicago earlier this year, and this week's matchups mark the final time they'll face each other this season.
The first pitch of the series opener is scheduled for 9:35 p.m. EST at Angel Stadium in Anaheim, California. The Angels are the betting favorite at -130, and the over-under total is 8.5 runs.
What to Know – Chicago White Sox
The White Sox broke a four-game skid with a win over the Baltimore Orioles on Sunday but are just 4-6 over their last ten contest. Chicago currently sits in third place in the American League Central, 5.5 games out of the top spot.
Right-hander Lucas Giolito (4-4. 5.40 ERA, 1.56 WHIP) is the expected starter for the White Sox. The 27-year-old has dropped his last two starts, serving up four home runs in ten innings of work that's led to 15 earned runs and a pair of losses. Giolito's tossed 63.1 innings, surrendering 38 earned runs on 73 hits and 26 walks, with 76 strikeouts.
Tim Anderson returned from a trip on the IL and picked up right where he left off. The talented shortstop is hitting .339 this season with five home runs, 19 runs driven in, and 27 runs scored. Chicago doesn't hit for power, with no starter having double-digit home runs at this point.
Chicago is seventh in the majors, hitting .252 as a team and scoring 4.1 runs per game. The White Sox pitching staff ranks 22nd in the league with a 4.13 team earned run average.
What to Know – Los Angeles Angels
Los Angeles continues to try and get back to a winning record after a historic 14-game losing stretch that ended earlier this month. The Angels are 5-5 over their last ten and find themselves in third place in the AL West.
The projected starter for the hosts is righty Noah Syndergaard (4-6, 3.86 ERA, 1.20 WHIP). Syndergaard looks to get things back on track after suffering losses in his last four trips to the mound. The 29-year-old Texas native has 58.1 innings of work under his belt, allowing 25 earned runs, 55 hits, and 15 walks, with 40 punchouts.
Mike Trout and Shohei Ohtani continue to power the Angels' offense. Trout's hitting .291 with a team-high 22 home runs and 45 RBI, while Ohtani's .259 average, 16 home runs, and 47 RBI provide L.A. with a solid hitting duo. Jared Walsh is piecing together his best season at the plate with 13 home runs and 40 RBI.
The Angels sit 19th in the MLB, hitting .238 as a team while averaging 4.2 runs per contest. Los Angeles' pitching is 12th amongst its competitors with a 3.79 team ERA.
The Pick is In
The White Sox's lack of scoring runs is a concern against the hitting presence of Trout and Ohtani. Neither of these former top prospects have put anything together on the mound that gives a reason that they'll shut down these offenses. With that in mind, give us the better hitting team at home.
The Pick: Los Angeles Angels ML