Free Expert Sports Picks
Nascar
Saturday July 11th Buckle Up In Your Truck 225 Betting Preview
Camping World Truck Series Continues Big Weekend in Kentucky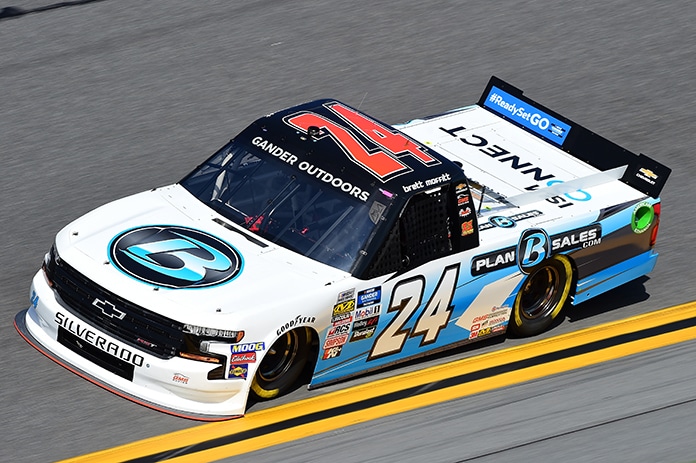 Buckle Up In Your Truck 225 Betting Preview Written by Betting Brain NASCAR Expert Cliff "Tire Wear" Johnson. 
Well Nascar Gander Truck Series fans it time to go racing again at Kentucky's 1.5 mile oval with Buckle Up In Your Truck 225 betting. Toyota has dominated at this track in the truck series, winning 5 of the last 6 races. It's one of the big reasons Austin Hill in the #16 Toyota is a +350 favorite on Saturday night. Here are my top plays for Saturday.
Austin Hill +350
Austin Cindric captured his 2nd straight Xfinity Series checkered flag at Kentucky Motor Speedway on Friday at 3:1 odds. Can Austin Hill make it three straight for the name Austin at slightly better 3.5:1 odds? The truck series points leader has yet to win this season but has three top 5's in six races. Hill looks good coming from the #5 spot in Buckle Up In Your Truck 225 betting.
Pick: Austin Hill to win +350
Brett Moffitt +500
Saturday's event marks the 3rd straight race at Kentucky Motor Speedway after the Xfinity Series double-dipped on Thursday and Friday. Brent Moffitt (+500) drove in both the Shady Rays 200 as well as the Alsco 300 so he is familiar with how the track is handling. Moffitt is also starting from the pole here so he looks like a strong play.
Pick: Brent Moffitt -115 over Christian Eckes (-115)
Matt Crafton +2500
Is it time for Matt Crafton to starting getting things turned around or is he a fade play in Buckle Up In Your Truck 225 betting? Crafton has been the points leader three times since 2013 including lasts season. He also won at Kentucky in 2015. Crafton finished in 40th the last time out in Pocono though and has just one top 10 in four restart races. The #88 Chevy is also starting 14th.
Crafton is matched up betting wise against Sheldon Creed (Crafton +110, Creed -145) and Stewart Friesen (Crafton -130, Friesen EVEN). Creed is worth paying up as he finished 3rd in Pocono and is starting in 8th at Kentucky. Friesen is still ahead of Crafton at 12th though and is also driving a Toyota. Friesen finished 2nd here in 2019 as well.
Pick: Friesen (EVEN) over Crafton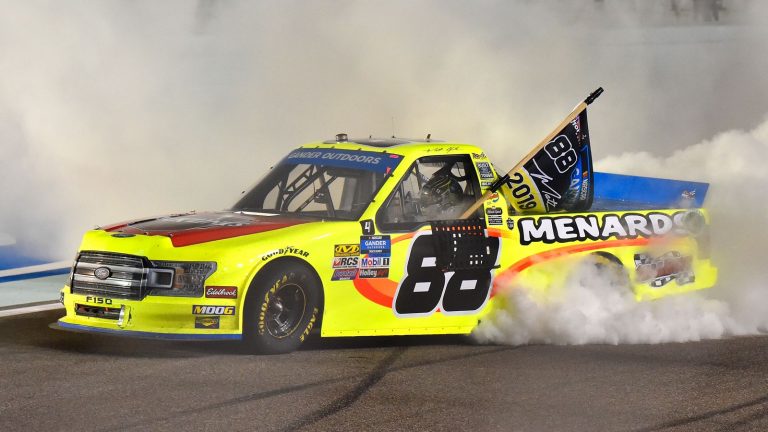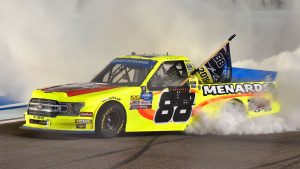 Johnny Sauter +1000
Johnny Sauter looks like he could be another veteran driver to fade in Buckle Up In Your Truck 225 betting. This is especially true in a matchup with Ben Rhodes (Sauter -105, Rhodes -125). Sauter started on the pole in Pocono only to finish 13th and also finished 40th three races ago in Atlanta. Sauter will be starting in 11th on Saturday.
Rhodes has the advantage of starting in the 6 spot on Saturday. The #99 Ford has three top 10 finishes in four races since the restart which has helped him climb into 2nd in the points standings. Rhodes also won at Kentucky in 2018.
Pick: Rhodes -125 over Sauter
Tyler Ankrum +1600
Tyler Ankrum won this race starting in the #9 position in 2019, the first time somebody outside the top 3 in the starting grid earned the checkered flag in 5 years. Ankrum led 40 laps at Kentucky in 2019 and will be coming from way up at the #3 spot on Saturday. After some early season struggles, Ankrum has put together a 2nd and a 9th place finish the last two races both while coming out of the 11th spot.
Pick: Tyler Ankrum EVEN over Grant Enfinger