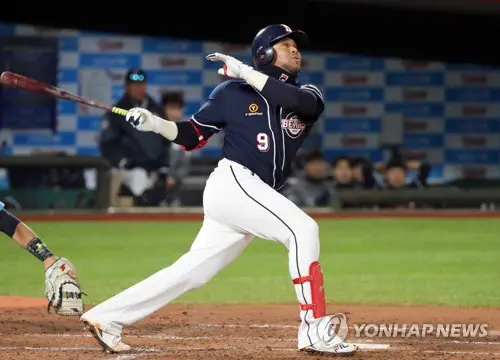 By the end of the weekend their will be 10 Korean Baseball Organization games in the books. As any bettor knows, the more data available, the easier it gets to find lines with better value. As we all get a bit more familiar with the league, let's take a look at May 15th KBO betting.
Games start at 5:30 AM ET
Doosan Bears (-170) vs. Kia Tigers (+125) O11 ESPN
Friday's ESPN game sees the climbing Doosan squad (5-3) squaring off vs. the lackluster Kia offense. The Bears were able to hand Lotte their first two losses of the season last series while the Tigers took 2 of 3 from Hanwha despite scoring just 7 runs. Doosan has plated 39 runs their last 4 games led by Jose Fernandez who is 17-34 (.500) to start the season.
Seeing Kia's unimpressive offense in May 15th KBO betting is a welcome vision for Doosan starter Yu Hui-kwan who was rocked for 5 ER in 4 IP last start. Yu has won double digit games for 7 straight seasons so that first outing is probably an anomaly. Plus, Kia starter Im Ki-young wasn't exactly sharp in his debut giving up 4 ER in 4-1/3.
Pick: Doosan -1.5 (-115)
Update: Doosan 13 Kia 4
Lotte Giants (-260) vs. Hanwha Eagles (+180) O9
Lotte is looking for a bounce back after dropping their first series of the season to Doosan. The Giants are still a comfortable 6-2 on the year, 1 GB from NC on this young 2020 campaign. Lotte scored 20 runs during the three games vs. Doosan but couldn't contain the explosive Bears offense. Hanwha is coming off a very low scoring series with Kia, losing 2-1 and 4-3 before a 4-1 victory on Thursday.
Lotte is a heavy favorite on Friday, especially considering the run line is -2. The Giants have been great so far in '20, and the May 15th KBO betting starter Dan Straily has only allowed 2 runs in 2 starts this season. Hanwha's Kim Ee-whan gave up just 2 hits in his 1st start of the year though.
Pick: Hanwha +2 (-120)
Update: Hanwha 2 Lotte 1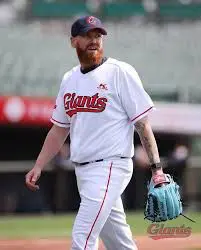 NC Dinos (-190) vs. SK Wyverns (+130) O9
The Dinos are showing what it takes to be winners, being victorious by 1 run in three straight W's over KT last series. Granted the Wiz are just 1-7 on the season but NC has momentum sitting atop the league at 7-1. Lee Dong-wook's team faces another 1-7 squad this weekend in the SK Wyverns. SK has dropped 6 straight games.
SK has no offense right now, scoring 2 runs or less in 3 of their last 4. NC's bats aren't exactly dipped in lava with 13 total runs plated in their sweep over KT though. Both starters have an ERA above 6 heading into this one, but expect them to buckle down a bit in their 2nd outing.
Pick: Under 9
Update: NC 6 SK 2
Samsung Lions (+115) vs. KT Wiz (-160) O9.5
Samsung has put together a 4-2 record since their season opening sweep at the hand of NC. The Lions can continue to climb the ranks with a successful weekend over the league's last place team the KT Wiz. KT has dropped 4 games in a row – but all by one run and to two solid teams in NC and Doosan. Is a breakout coming for the Wiz?
KT starter So Hyeong-jun could give them an edge on Friday considering he has the team's lone win on the year and it came against Doosan with 2 ER allowed on May 8th. There's a reason the 1-7 Wiz are favored this game after all. Samsung's starter Won Tae-in has been solid with one relief and one start this year though, allowing 2 ER in 6 IP.
Pick: Under 9.5
Update: Samsung 6 KT 14
Kiwoom Heroes (-140) vs. LG Twins (EVEN)
The Twins seem to be putting something together as winners of four straight heading into May 15th KBO betting. The Twins have scored 9+ runs in 3 of the last 4 led by Hyun Soo Kim who is hitting .455 and Roberto Ramos who has 3 HRs. Kiwoom on the other hand has dropped 2 straight to Samsung and has been held to under 5 runs for three straight games. The wrong team looks favored here.
Pick: LG Twins Even
Update: Postponed Due to Weather / Doubleheader Saturday