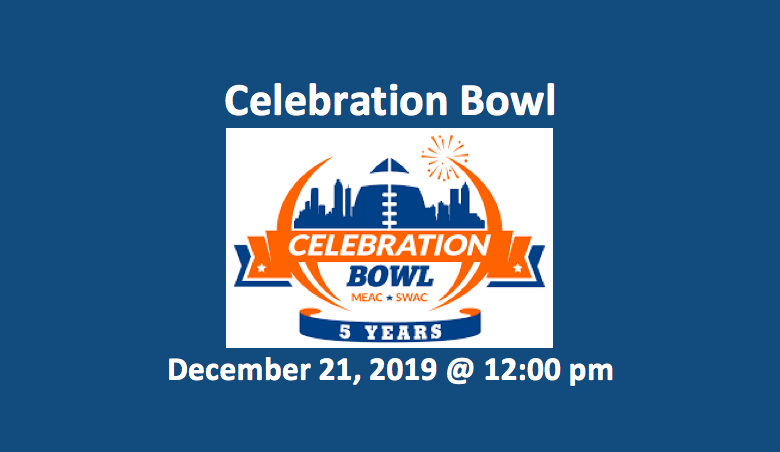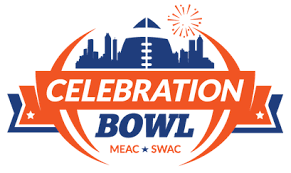 This 2019 Celebration Bowl pick has NCA&T at -3.0 and the totals at 51.5. Our Celebration Bowl pick features the SWAC's Alcorn State Braves (8-3) and the MEAC's North Carolina A&T Aggies (8-3). This is the only college bowl game featuring FCS schools, which means it's wagered on by fewer sports bettors and gets less media attention. The Celebration Bowl, which is in its fifth year, will kick off at 12:00 pm ET at Mercedes-Benz Stadium in Atlanta, Georgia.
Alcorn State won the SWAC Championship on December 7, beating the Southern Jaguars 39-24, to earn their berth in this bowl game. North Carolina A&T comes to this contest due to the fact that Florida A&M is ineligible for postseason play. Although Florida A&M had a better record and won the MEAC, the second-place Aggies got the bid. The Aggies posted a 6-2 conference record. Their two losses were to Florida A&M and Morgan State.
Celebration Bowl Pick – Players and Stats
Alcorn State Braves
The Braves scored 32.8 points per game, while allowing 19.7 PPG. On offense, the team averaged 402.8 YPG with 244.5 in passing and 158.3 rushing. QB Felix Harper has a 60.7% completion mark. He's tossed for 2,613 yards and completed 30 TD passes. Harper has thrown seven picks. The top two receivers for the Braves are Chris Blair, who has 38 receptions for 795 yards. and six touchdowns, and LeCharles Pringle, who's made 42 receptions for 762 yards. Blair has a half-dozen TD snares and Pringle has 14 touchdown catches. The rush attack features Niko Duffey. Duffey's rushed for 787 yards and six TDs.
As noted above, Alcorn State is allowing opponents fewer than 20 PPG. The team's pass D is especially tight, as they're allowing 198.3 YPG. Deep backs Qwynnterrio Cole and Taurence Wilson are solid. Cole has five INTs and Wilson four.
North Carolina A&T Aggies
Watch out for the Aggie offense, as they are posting 35.7 PPG. Their dynamic rush attack has been good for 237 YPG, while they're passing game has accumulated 193.8. RB Jah-Maine Martin is hard to stop. He's covered 1,136 yards this season and scored 18 TDs. QB Kylil Carter has been good for 444 rushing YPG. On the ground, he's scored twice. Also, RB Kashon Baker has notched four scores while rushing for 363 yards. QB Carter's passing stats include a completion rate of 53.8, 1,831 yards, and a dozen TDs. He's tossed just three interceptions. The top receiver for the Aggies is Elijah Bell. Bell comes to this game with 49 receptions, 720 yards, and five scores.
The Aggies defense allowed 18.6 points per game. The team's rush defense allowed just 76.4 YPG. At the same time, North Carolina A&T was sound, allowing 194.0 passing YPG. In front, Jermaine McDaniel and Devin Harrell have each accumulated five sacks.
Five Keys to this Game
Here are our keys to this 2019 Celebration Bowl pick.
North Carolina A&T's rush attack must be effective
Alcorn State's passing game is key for them
Can the Braves' O-line control the Aggie pass rush?
Will both defenses come through?
Time of possession will be important
Our 2019 Celebration Bowl Pick
Our 2019 Celebration Bowl pick sees this game as going one of two ways. Alcorn State's pass attack dominates the Aggies, lifting the Braves to a win, or North Carolina A&T's rushing game runs over the Brave's D, pushing the Aggies to victory. We think that the Braves will have a tough time stopping the oncoming assault by the Aggie ground attack. However, we also like the Brave's passing game. With those two ideas in mind, we're taking the over at 51.5. We're also going with the underdog, Alcorn State at +3.0, in this one.
Check out our six other bowl picks for today, including the upcoming New Mexico Bowl 2019 featuring the Central Michigan Chippewas vs. San Diego State Aztecs. That game kicks off at 2 pm ET on Saturday, December 21.
Alcorn State vs. North Carolina A&T Prediction – Summary
Alcorn State Braves at +3.0 and over 51.5