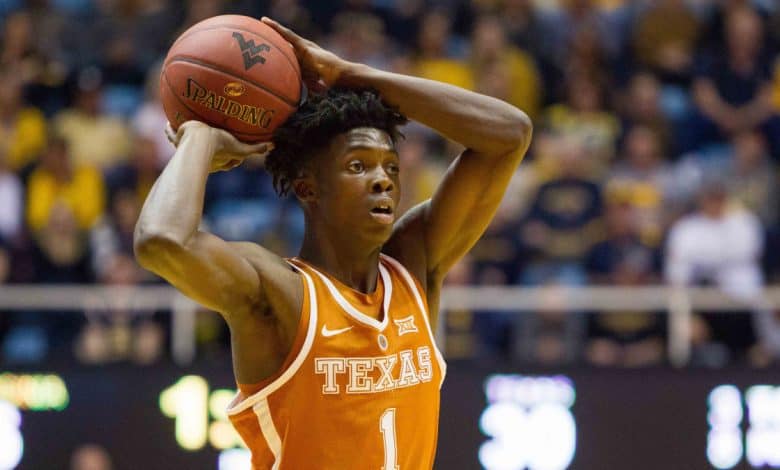 The Sooners just climbed into the Top 25 (24th), but are still just +4 underdogs heading into the January 26th Oklahoma at Texas pick. That's because OU has won three in a row, and are coming off a 75-68 win against Kansas as +1 point home underdogs.
Make no mistake, #5 Texas is still a dangerous team but they're playing their first game in 10 days on Tuesday night. Games against Iowa State and TCU have been cancelled for the Longhorns, and on Monday head coach Shaka Smart announced he has tested positive for COVID. The Longhorns will be led by assistant coach K.T. Turner, but is Oklahoma the play here?
Things Lining Up for an OU Outright Win?
Nobody ever likes to gloat when a pandemic has left their opponent shorthanded, but the  Sooners have a great opportunity to knock off a couple of top 10 teams in the span of 4 days. A win on Tuesday night would be a great resume booster for the Sooners, who still have to avoid a letdown after beating #9 Kansas by 7 points on Saturday.
Although the win over the Jayhawks was impressive, it was also the 3rd loss in a row for KU. The Sooners' three game win streak should be taken with a grain of salt, as their other two wins came against Kansas State and TCU, two of the three worst teams in the Big 12.
OU does have talent, obviously. They have three players averaging nearly a dozen points per game and another, Umoja Gibson, with big game potential after 29 points vs. West Virginia. De'Vion Harmon has a couple 20+ point games over the last three and Austin Reaves has 11+ in 9 of the last 10. OU has the #2 scoring team in the Big 12 this year behind Baylor.
Texas Getting Reinforcements
The Longhorns survived in an 82-67 win over Kansas State last time out. The reason they survived isn't because it was a tough opponent (UT was a -16.5 favorite) but because Texas was shorthanded without Greg Brown and Kai Jones, who average a combined 20 ppg.
Both Brown and Jones could be back for the January 26th Oklahoma at Texas pick, but how rusty will the Longhorns be as a whole playing their first game in the last 10 days? Texas being without their head coach Smart doesn't help things either.
One advantage Texas has is being at home, even if there are no fans. OU 1-3 on the road this season, and the Longhorns have actually found some depth during their current shorthanded stretch. Andrew Jones has 16+ in four straight, Jericho Sims has 14+ the last two, Courtney Ramey has 14+ in four of five, and Kamaka Hepa had a season high 15 last time out.
Free January 26th Oklahoma at Texas Pick
The easy play would be Oklahoma here, getting points vs. a team that hasn't played in 10 days and who is without their head coach. It's a contrarian play on Texas though. The Longhorns are anxious to get on the court, and OU is in a letdown spot while also playing very bad on the road this season.
Texas 71 – Oklahoma 64
Free Pick: Texas -4