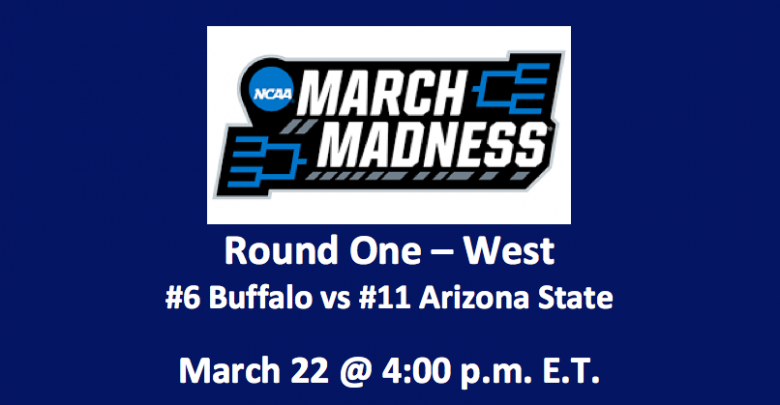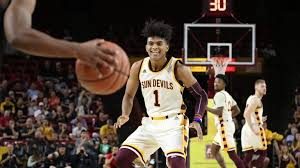 Our Buffalo vs Arizona State preview and pick notes that in the 2019 NCAA Round One matchup that the Bulls are at -5.0. This West Region contest will be played on Friday March 22 at 4:00 pm ET. The six-seed Buffalo Bulls (31-3) finished first in the Mid-American Conference East, and then won the MAC Tournament for the fourth time in five years. This time, they beat the Bowling Green Falcons 87-73. The Bulls are ranked 15th nationally. The Arizona State Sun Devils (23-10) finished second in the Pac-12, three games behind Washington. A few days back, they played and beat St. John's 74-65 in their First Four contest.
Buffalo Bulls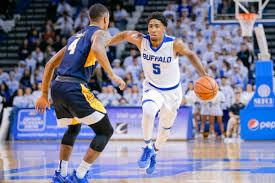 There are a few aspects of this team's play that make them effective. The first is ball movement. The Bulls, who are good for 16.9 APG, are effective at finding the good shot. They also feature a solid defense and do a fine job of protecting the ball. This team is averaging 84.9 PPG and are also sound in the paint grabbing 41.1 RPG. Buffalo has three solid point-makers and rebounders in guards C.J. Massinburg (18.3 PPG, 6.6 RPG, 46.4 FG%) and Jeremy Harris (14.4 PPG, 7.3 RPG, 45.9 FG%) and forward Nick Perkins (14.0 PPG, 6.1 RPG, 42.0 FG%). Four different guards are good for at least 2.9 APG, with Devonta Jordan leading that group, averaging 3.6 APG. Our Buffalo vs Arizona State preview notes that the Bulls have a solid field goal percentage of 46.2, but they are not the best three-point shooting team, as they're averaging 33.5% from the arc. The team's free throw percentage is 69.1.
Arizona State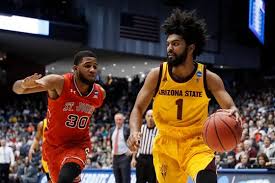 The Sun Devils, played in their second First Four in a row, are pulling down 40.0 RPG. Our Buffalo vs Arizona State preview notes that Sun Devils possess a solid backcourt, also feature a fine group in the paint. This team is shooting 44.7% from the floor and scoring 77.8 PPG. The Devils have been good on 34.1% of their threes, which is great. However, the team's 67.1 FT% is lower than one would like. Four players are double-digit scorers. with forward Zylan Cheatham being this team's double-double threat. Cheatham is averaging 11.8 PPG and 10.4 RPG. The primary scorer for ASU, Luguentz Dort, is averaging a solid 16.1 PPG. In addition to scoring 13.4 PPG, guard Remy Martin is posting 5.1 APG.
NCAA Tournament First Round – Buffalo vs Arizona State Preview Pick
Our Buffalo vs Arizona State preview likes the Bulls a lot. They are a passing and scoring machine that ably takes advantage of any opening they can find. We also like the spread in this one. We are going with Buffalo at -5.0 in this Round One matchup.
Summary West Region, Round One – Buffalo vs Arizona State Preview & Pick: Buffalo Bulls at -5.0