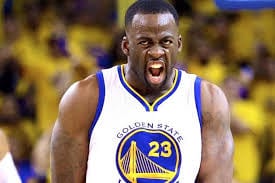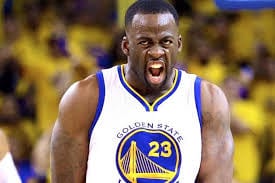 Golden State plays Houston on Thursday, April 21 in what is the third game of this series. Most predicted that this first round series would be over in four and, thus far, that certainly looks like the case. In the first two games, the Warriors have been in control.
In game one, Golden State completely dominated, winning 104-78. In the second contest it was closer, as the Warriors took it 115-106. Both were played on State's home court. This next game will be played in Houston.
First Two Games
In game one, the Warriors dominated the Rockets. In that contest, Stephen Curry started out strong and then injured his ankle. He played 20 minutes, scoring 24 points. His counterpart on point, Kurt Thompson, scored 16. Off the bench, center Marreese Speights put up 12 points while grabbing 5 rebounds while Festus Ezeli, also at center, scored 8 and took down 6 rebounds. Power forward Draymond Green, who had a massive game, was good for a dozen points, 10 rebbies, 4 blocks, and 4 assists.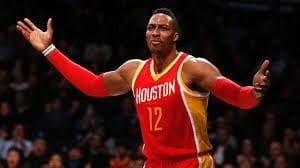 The Rockets could not counter. Even though guard James Harden and center Dwight Howard had decent games, with 17 and 14 points respectively, Houston just couldn't make a game of it. Even with small forward Trevor Ariza putting in 9 points and grabbing 8 rebounds and Howard notching 11 rebounds, they did not have enough. One major problem for Houston is depth. The Warriors have it, while the Rockets are lacking in that area.
With Curry out completely in game two, some felt that Houston might have a chance. It's true it was a lot closer, but the Warriors still won and by 9 points. The Rockets played better than they has in game one, as Harden notched 28, but Thompson answered back with 34. Green had another big night grabbing 14 rebounds, scoring 12 points, and making 8 assists. Also, off the bench for the Warriors, small forward Andre Iguodala knocked down 18 points.
In these first two games, it's been story as usual for both Golden State and Houston. For State, when guys need to step up, they do. It may not be the same guy, but inevitability someone comes through. For the Rockets, their key players may perform well, but they are usually outperformed. Harden may have a fine game, but, usually, his opponent has a better one. Plus, Houston's bench is good but nowhere as good as the Warrior bench.
This Game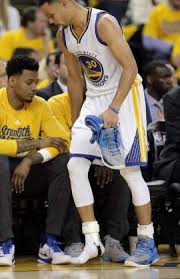 Will Curry play? At this point, no decision has been made. But that may not matter. The big difference is this game is that it's being played on Houston's home court and not on Golden State's. Expect Harden, Howard, and company to come to play, But you can say the same for the Warriors. Golden State is the best team in the NBA right now and they show no signs of in any manner misfiring. For Houston to win, they must step up in a major manner. Can they do so? That's the big question.
Our Pick: Golden State Plays Houston
The spread has Golden State at -5.0 on the road. That looks like a good bet considering the last two games and how these teams match up. The over/under is at 215.5. That's a tough pick. If anything, we expect the Warriors to toss in about 109 and the Rockets about 100. If you have to make this bet, then go with the under.