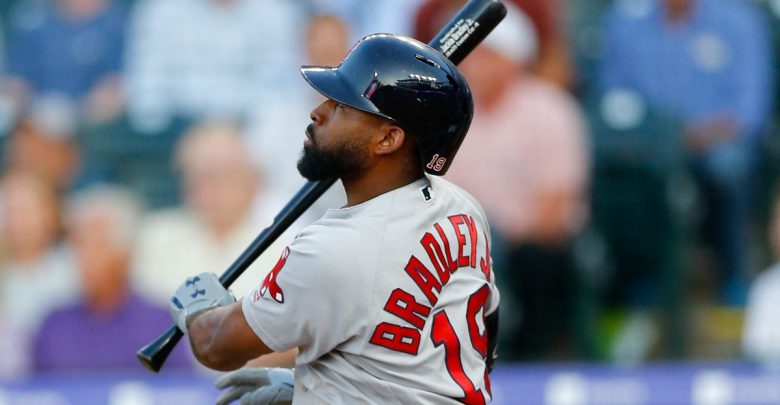 The Boston Red Sox and Colorado Rockies will wrap up a brief two-game series at Coors Field on Wednesday night. Boston won the opener on Tuesday, 10-6, and is going for its second straight victory and fourth in five games on its current road trip.
With the win on Tuesday, the Red Sox stayed within 15.5 games of first-place New York in the American League East. Boston is chasing a Wild Card spot and stayed six games behind Oakland for the second spot in the American League with the win. Colorado has all but given up on a postseason berth, falling 27.5 games behind first-place Los Angeles in the National League West with the loss, as well as 12 games behind the Chicago Cubs for the second Wild Card spot.
The moneyline for this contest has the Boston Red Sox -170 and the Colorado Rockies +155. The over/under for the game has been set at 13.5.
Quietly Dominant
Eduardo Rodriguez isn't the first name that comes to mind when thinking of dominant pitchers in the American League, but the 26-year-old has been just that. He comes into this game with a 15-5 mark and a 3.92 ERA, having won his last two starts by going a total of 14 1/3 innings and giving up no earned runs. Rodriguez has lost just once since June 9, a span of 14 starts.
Boston used three home runs to power its way to a win in the opener, including Jackie Bradley Jr.'s estimated 478-foot solo shot that is the longest homer by a Red Sox player since Statcast began tracking them in 2015. Boston has now hit a home run in 17 straight games, and the Red Sox lead the American League in batting average at .276. Rafael Devers is having a great season despite Boston's team struggles, ranking first in the American League in RBI with 103, second in runs with 108 and third in the league with a .324 batting average.
Looking For Success
Rookie right-hander Peter Lambert will take the mound for Colorado in this one looking for his first win since June 11, which was his second start in the major leagues. In fact, since starting his career 2-0 with two victories over the Cubs, Lambert has gone 0-4 over his 12 starts and comes into this game with a 6.40 ERA. In his last outing, he lasted 4 1/3 innings against St. Louis, giving up two earned runs and six hits, walking four and striking out none.
Colorado has lost seven of nine coming into this one thanks in part to an inconsistent offense. Even in their only win in their last six outings, the Rockies managed just three runs. As usual, perennial All-Star Nolan Arenado is having a great offensive season, leading the team with 34 home runs and 103 RBI, and he's batting .308 on the season. Charlie Blackmon has also been solid, leading the team with a .320 batting average to go with 27 home runs, 74 RBI and 96 runs scored.
Red Sox Earn Sweep
Yes, the Rockies are playing at home in Coors Field, but they're going to struggle against Rodriguez, much as almost everyone he's faced over the last couple of months has. The Red Sox have too much offense to not continue to pound the ball in Denver, and Colorado just won't have enough to keep up. I'm going with Boston -170 to take another one from the Rockies.