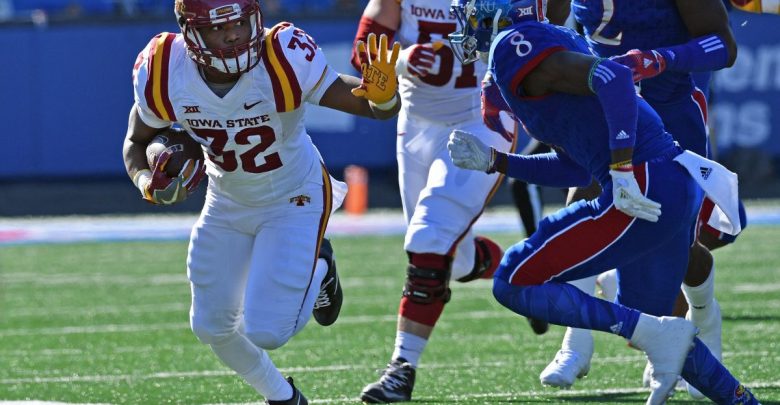 Iowa State looked great last week in a back-and-forth 40-31 win over Texas Tech to cover the -5.5 point spread. The Cyclones are in a tough letdown spot in the NCAAF week 10 Big 12 free pick however as they travel to Kansas. Oddsmakers have made the Jayhawks +17 point home underdogs but that number might not be high enough considering this contest was a 45-0 ISU win last season. Is KU down for another beating today or do they find some revenge today somehow?
Cyclones Building Confidence on Offense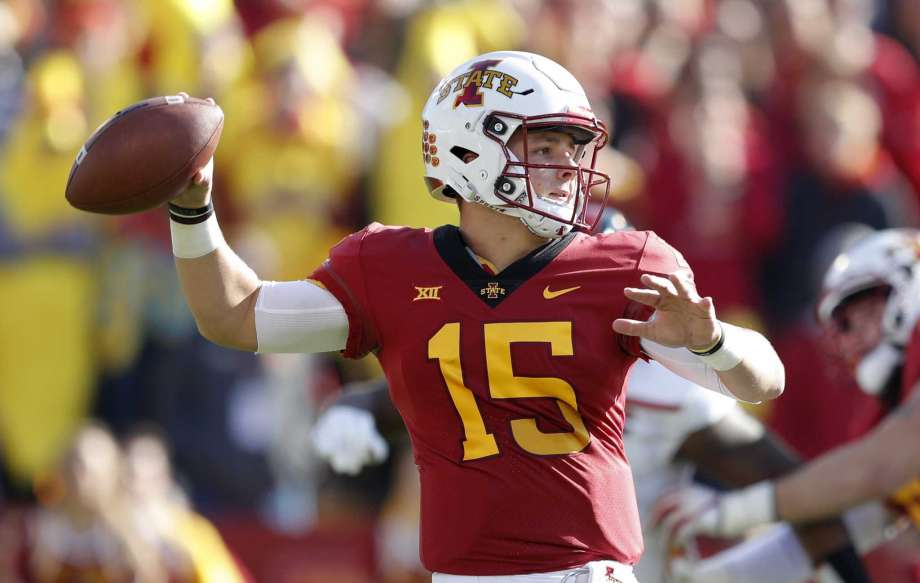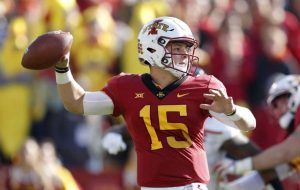 Iowa State has slowly built one of the most potent offenses in the Big 12, averaging nearly 40 ppg the last three weeks. Over that span ISU has won a game at Oklahoma State (48-42) as +10 underdogs, upset West Virginia (30-14), and took care of business last week vs. Texas Tech (40-31) as -5.5 favorites. Leading that charge has been freshman QB Brock Purdy, who has started each of those three wins while throwing 9TD to just 2 INT. Purdy only completed 48% of his passes last week vs. the Red Raiders but he should see some success in the NCAAF week 10 Big 12 free pick vs. a Kansas team that is 107th in the country in passing yards allowed per game. The QB has a big play threat in 6'6″ WR Hakeem Butler (4 catches, 148 yards last week) and has a solid ground game behind RB David Montgomery who has ran for 125+ yards in his last two games since returning from injury.
For as good as the Iowa State offense has been, it's their defense that is really turning heads as the Cyclones approach the top 25. ISU did give up 31 last week, but that's against a very potent Texas Tech offense. Plus Iowa State held Texas Tech to a very respectable 363 yards in that game. The reason today's spread is dangerous is because that defense needs to avoid a letdown against a KU team that is 119th in the country in total yards per game. Comparatively Iowa State is a top 20 defense in total yards per game allowed and is one of the best rushing stoppers in the nation allowing just 98.9 ypg.
Is the Kansas Defense Simply Overmatched Today?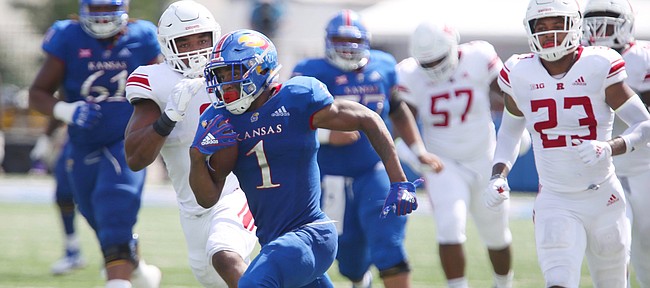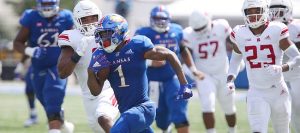 The Jayhawks are having a decent season by their recent standards, posting a 3-5 record on the year. KU is coming off a huge 27-26 upset over TCU as +13.5 underdogs. Prior to that however their offense has largely been a non-factor. The Jayhawks had lost four straight games before last week with their offense breaking 22+ points scored just once. QB Peyton Bender had a solid week in the win over TCU going 19/29 for 249 yards and 2TD but the Jayhawks were still outgained 504 to 307 despite the win. RB Pooka Williams hasn't broken 100 yards rushing in 5 weeks and KU throws for under 200 yards per game while rushing for 143.9 – which sounds good but is 97th in the country. Where do the Jayhawks summon offense in the NCAAF week 10 Big 12 free pick?
For as bad as the Kansas offense has been recently, their defense may be even worse. Prior to last week's win over TCU (where the Jayhawks still allowed 500+ yards), Kansas gave up 48,38, and 48 points. The Cyclones rolled this defense in last year's contest, winning 45-0 but getting the victory while accumulating just 307 yards. Iowa State held Kansas to just 106 yards in the '17 game and has a very similar dominating defense this season. Can the Jayhawks at least keep it close vs. a team that is rolling with momentum right now?
NCAAF Week 10 Big 12 Free Pick Betting
Yes, Iowa State is in a classic letdown mode today vs. Kansas but it's hard to see a team this talented not getting the job done today. The 'Clones have a diverse run/pass game on offense and feature one of the most underrated defenses in the country. Iowa State has had three straight solid wins and should understand the importance of coming into Lawrence, dominating, and leaving with a solid W.
Big 12 Free Pick: Iowa State Cyclones -17