The Cleveland Indians are facing elimination as they host the Houston Astros in today's 2018 ALDS Game 3 free pick. Cleveland dropped both games at Minute Maid Park, mainly due to a lack of offense that has produced just 3 total runs so far. The Astros can close things out and move onto their second consecutive ALCS but they'll have to do it as underdogs today as oddsmakers have set the Tribe at -123 favorites. Houston sends a former Cy Young Award winner to the mound today, are they the play in close out time?
Keuchel Looks to Regain Postseason Magic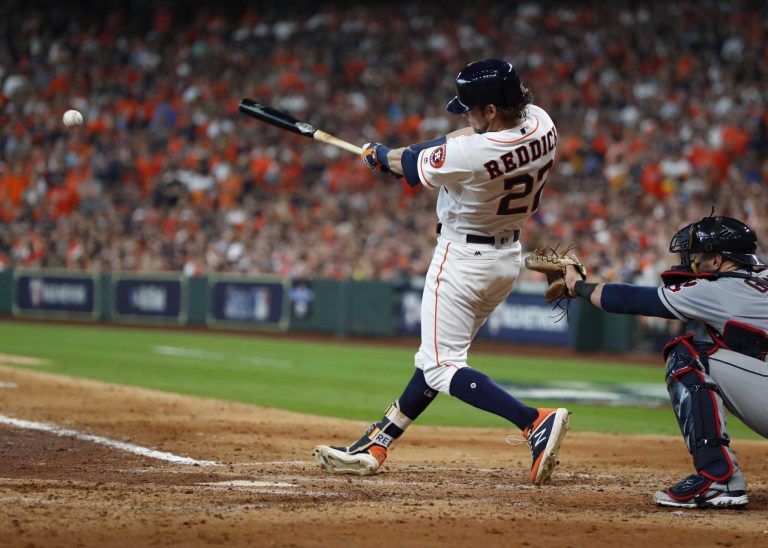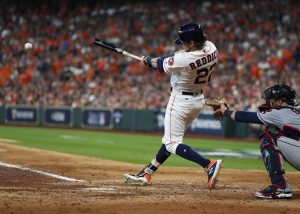 The Astros are sure to draw plenty of public betting action today mostly due to their potent offense and the fact that 2015 Cy Young Award winner Dallas Keuchel (12-11, 3.74) is on the hill. In 4 of Keuchel' first 5 postseason starts spanning in 2015 and 2017, the left hander was remarkable allowing 1ER or less in each outing. His last 3 October starts last season though suddenly has Astros bettors worrying. In Game 5 of last year's ALCS and Games 1 and 5 of the World Series Keuchel has allowed 10ER in 15 IP. Keuchel had two starts of 5+ runs allowed in September and hasn't had a start for 9 days now. The lefty also allowed 6ER in 11 IP in back-to-back starts against Cleveland way back in May.
Of course Keuchel may not have to be great in the 2018 ALDS Game 3 free pick if his offense keeps rolling as they've done in Games 1 and 2. The Indians erupted for a 7-2 win in Game 1 and followed that up with a solid 3-1 outing on Saturday. So far four Astros have OBP's of over .500 in the series including Marwin Gonzalez (.750), Tyler White (.750), Alex Bregman (.500) and Josh Reddick (.500). Bregman has 2HR so far in the series and George Springer and Jose Altuve also have one each. Houston has jumped out to a 2-0 lead despite the fact that Altuve (.250), Carlos Correa (0-7), and Yuri Gurriel (.143) have all struggled so far.
How dominant has the #Astros pitching been in this ALDS?

The #Indians hadn't been held to 3 H or fewer, with 10+ K, in back-to-back games in over 30 years (April 12-13, 1987)

And they'd had only one postseason game like that in team history (Gm 6, '97 ALCS/The Mussina Game)

— Jayson Stark (@jaysonst) October 8, 2018
Indians Turn to Clevinger To Salvage Season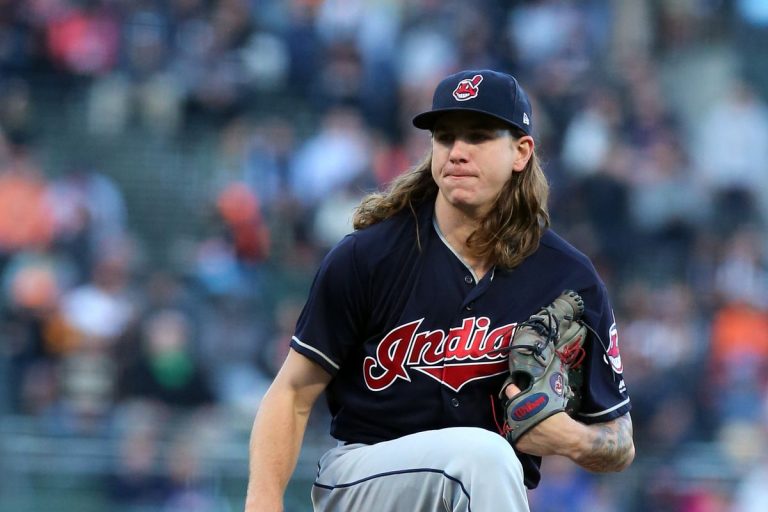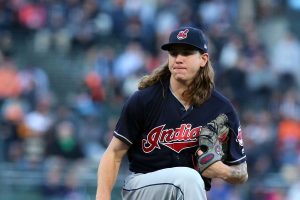 In a rare turn, today's Cleveland Indians starter Mike Clevinger (13-8, 3.02) actually saw his velocity ramp up as the season wound down. He showed no signs of late season fatigue and allowed 1ER or less in 6 of his final 10 regular season starts of 2018 posting a 1.94 ERA over that span. Like Keuchel opposing him, Clevinger hasn't taken the mound in awhile with his last start coming on September 28th. The Indians have won six straight Clevinger home starts and are 6-1 in their last 7 home ALDS contests. Clevinger is going to have to be better against the Astros today than he was in the regular season however. He allowed 8ER in 11.2 IP in back-to-back starts on May 18th and 24th and Houston holds a .309 cumulative average in 55 career AB vs. the Indians starter.
The Indians offense needs to be better as well for Cleveland to get the win in the 2018 ALDS Game 3 free pick. The Indians have managed just 6 combined hits through Games 1 and 2 in Houston with only Francisco Lindor hitting above .250 so far in the series. There is some optimism for the offense to get going off Keuchel today however. Michael Brantley has 2HR in 24 AB vs. the Houston starter while Brandon Guyer is 6-15 (.400) and Edwin Encarnacion 6-19 (.316) vs. Keuchel. Combined with a solid start from Clevinger, the Indians should put up enough offense to at least force a Game 4.
ALDS Free Pick: Cleveland Indians -123