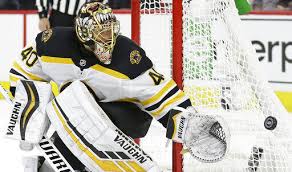 Our Boston Bruins vs St Louis Blues totals pick has the over/under at 5.5. In terms of Boston Bruins vs St Louis Blues totals thus far in the series in four games they've gone over and two under 5.5. The first, third, fourth, and sixth games were all over. Interesting to note that the two unders were won by the Blues and the Bruins have won three-of-four of the overs.
Last night, we predicted that the Boston Bruins would win Game 7. With that pick, it makes sense to go with the over. But will that be the case? Here's what we know about past Stanley Cup Final Game 7s and, also this specific game, which will be played Wednesday, June 12, 2019 at the TD Garden in Boston, MA.
Boston Bruins vs St Louis Blues Totals Pick – Odds and Projections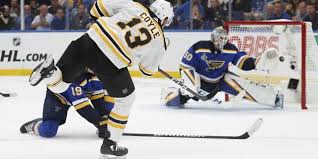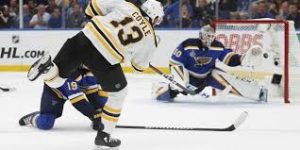 The best totals odds we could find as we shopped around had over 5.5 at + 130 and under at -145. A few notes to consider. Two-of-three games at the Garden played thus far in this series went under. Also, of the previous 16 Game 7s in Stanley Cup Final history, only one has gone over five goals. Plus, 13 times the total number of goals scored in a NHL Final Game 7 has been four or fewer.
Most experts are going with the under in this one. It certainly makes sense in many ways. But, basing your pick on general past Game 7 performances is risky at best. Each series is unique, as is each team. Here's a look at one all-important aspect, goaltending.
Bruins vs Blues – Goaltending Assessment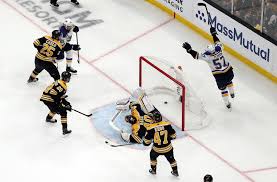 Boston's Tuukka Rask has a postseason GAA of 1.93. The Blues' Jordan Binnington comes in at 3.07. The combined total in GAA is 5.00. In this series, Binnington's GAA is 3.50. Rask comes in at 2.33. That total is 5.87. That's just over 5.5 but not by much. However, the last four games have seen a definite upward trend in terms of scoring. Rask has gone down a bit, coming in at 2.25. On the other hand, Bennington's GAA has gone up and is at 3.75. With those stats, the total comes to 6.00. That's quite a spike.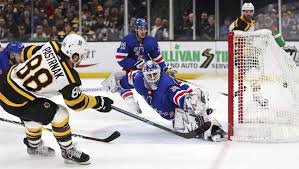 There are many reason for the rise in GAA for Binnington after Game 2. In the first two games of this series, he averaged 3.0 GAA. The next four games saw his GAA go up by 0.75. We think Bennington's rising GAA has to do with his inexperience in the face of a Bruins team that has ably made adjustments. When Boston has brought something different to the ice than they showed in the game prior they've been able to penetrate the Blues' D and expose Bennington's weaknesses.
Bennington's biggest weakness has been his blocker side. He has had a very tough time with shots from the right wing aimed at his blocker side. If the Bruins can exploit that tonight, they could get three goals just focusing on tossing the puck at his blocker.
Key Factors in Over/Under
If Rask is in the zone again, Blues won't score more than 2
St Louis trio of Alexander Steen, Oskar Sundqvist and Ivan Barbashev is back together after Barbashev served his Game 6 suspension. They have shut down the Bruins
When Boston is skating and passing fluidly, they're tough to stop
Can the Garden crowd have an effect on scoring?
Rookie Goalie vs Veteran Goalie – 4-2 score likely
Our Boston Bruins vs St Louis Blues Totals Pick
In our Boston Bruins vs St Louis Blues totals prediction, we are going against past Stanley Cup Final Game 7 trends. We're taking over 5.5 (+130). We do think that each team will be putting the puck on goal a lot and that enough will find the back of the net to generate numerous scores. Also, we do predict an empty netter to help our cause.
Summary Stanley Cup Game 7 Totals – Boston Bruins vs St. Louis Blues
Over 5.5 goals (+130)