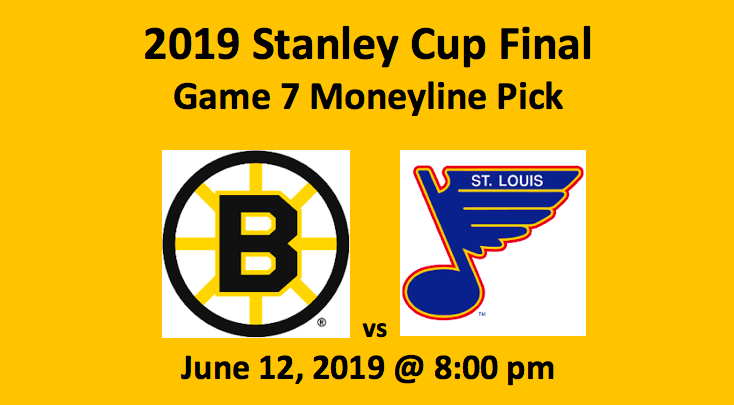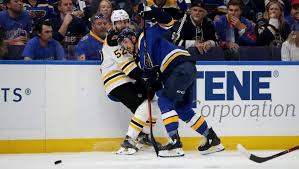 Our Boston Bruins vs St Louis Blues pick looks at which team will come out on top in Game 7 of the 2019 Stanley Cup Final. On Wednesday, June 12 at 8 pm ET, Boston is set to host its first-ever Game 7 in a Stanley Cup Final series. The Bruins were able to even the series up after getting the 5-1 win last Sunday. We see Tuukka Rask's dominance as well as special teams playing major roles in who wins Game 7 of the 2019 Stanley Cup. The game will be played at TD Garden.
Boston Bruins vs St Louis Blues Pick – Goaltending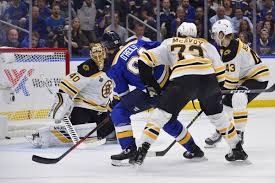 Tuukka Rask will likely win the Conn Smythe trophy as playoff MVP whether he wins or loses Game 7. He leads the playoffs in both goals against average (1.93) and save percentage (.938). His performance has been reminiscent of Tim Thomas' when the Bruins won the Cup in 2011. Rasks most impressive stat this postseason is his record in elimination games. With a chance to eliminate his opponent from the playoffs, he has stopped 95 of 96 shots. Expect him to give Boston a chance to win in Game 7.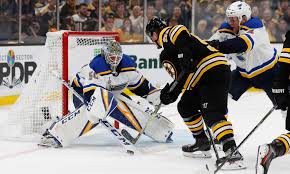 Jordan Binnington has been solid for St Louis in this series. Binnington has a 3.07 GAA and .901 save percentage in the Finals. Despite faltering in game six he should not be counted out in this final contest. He is 7-2 following playoff losses. After losing Game 3 of the series, he came back to win Game 4 and then steal Game 5. Binnington will need another bounce back in Game 7. If he can keep his focus and get some help from his defense, this rookie goalie will give his team a chance to win.
Bruins vs Blues – Special Teams May Decide Game 7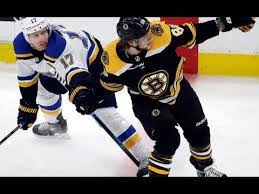 The Blues will need to get their power play going if they are going to bring the Cup back home. They are one for 18 (5.6%) with the man advantage in the series. Meanwhile, Boston is 7 for 23 (30.4%). In a series where officiating has been under a critical view, special teams will likely play a large role in game seven.
Neither St Louis' power play nor penalty kill has been up to par. Their lone goal on the man advantage came off the stick of Colton Parayko in Game 3. That was in a contest in which they lost 7-2. The Bruins power play had a large role in that win. They scored four power play goals on four shots. The Bruins were one for four on the man advantage in game six. Based on previous results, if both teams have similar penalties called against them, we see Boston owning a clear advantage in special teams.
Boston Bruins vs St Louis Blues Pick: Summary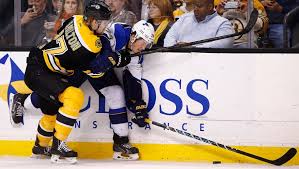 We see Rask's goaltending and the difference in power play production as being key to this matchup. Rask has been unbeatable with a chance to eliminate an opponent. Despite this series going to a Game 7, he has been stellar. We like the City of Boston's chance to take home their third championship in the past year on Wednesday night. Our Boston Bruins vs St Louis Blues pick is the Bruins. That being said, we expect Game 7 to be very close. Also, see our Stanley Cup Final Game 7 totals prediction.
Boston Bruins vs St Louis Blues Pick: Prediction
Boston Bruins moneyline (-165) over the St Louis Blues