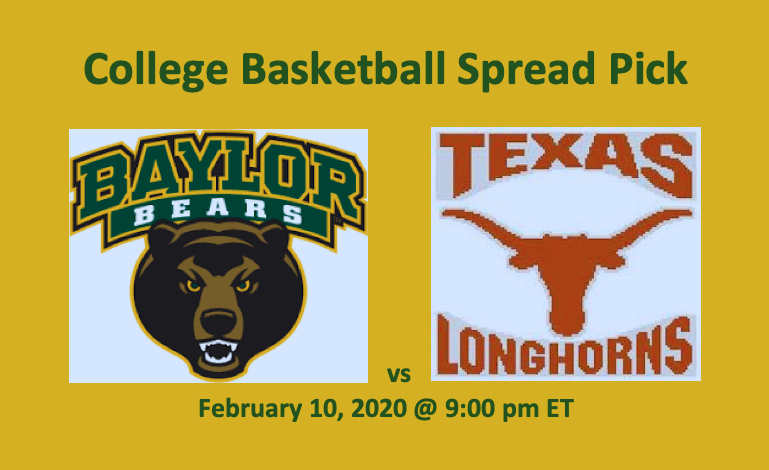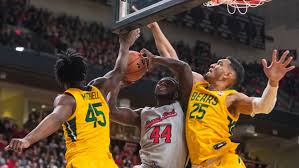 The Baylor vs Texas pick has the #1 Bears at -6.5. Our Baylor vs Texas pick notes that the Baylor Bears (21-1 Overall, 10-0 Big 12) are six games ahead of the Texas Longhorns (14-9 Overall, 4-6 Big 12). This is the second meeting between these two teams. They first met on January 4 as Baylor took down Texas easily 59-44. The Bears are, of course, alone at the top of the conference with a perfect Big 12 mark. The game will be played Monday, February 10, 2020 at 9:00 pm ET. The teams will meet at the Frank Erwin Center in Austin Center. Additionally, we have our FSU at Duke preview and pick for tonight's game.
Baylor vs Texas Pick – Recent Performance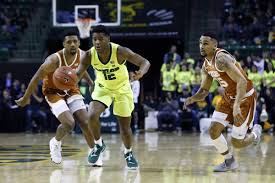 To put it simply, the Baylor Bears have been winning. Since their one and only loss on November 8 to Washington, they have reeled off 20 victories. In that string, they've beaten five nationally-ranked teams. They last played on February 8 beating Oklahoma State 78-70.
Texas started the season by winning nine of their first 10 games. However, since beating Central Michigan 87-76 on December 14, the Longhorns have won five and lost eight games. Texas has lost its last two games. On February 3, the #3 Kansas Jayhawks beat Texas 69-58. They last played on February 8 as the Texas Tech Red Raiders took down the Longhorns 62-57.
Bears at Longhorns – Stats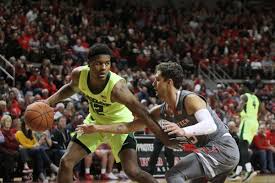 The Bears are a dominant defensive team. Our Baylor vs Texas pick observes that the Bears are permitting opponents just 59.0 PPG. On the other hand, Texas is allowing 63.8 PPG. Also, Baylor is scoring a healthy 72.5 PPG. The Longhorns have been recording 66.5 PPG. The cumulative PF/PA gives the Baylor Bears a plus-10.8. Both teams are posting a field goal success rate of just over 43%. The Bears are better from downtown (35.1% to 33.5%) and from the free throw stripe (69.7% to 66.5%). The two teams are even on blocks with 4.5 each. Finally, the Bears are better in rebounds (38.0 to 32.5), assists (14.0 to 12.8), and steals (7.9 to 5.3).
Player and Roster Assessment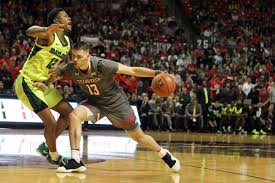 For the Bears, guard Jared Butler is a smooth backcourt coordinator and powerful offensive force. He leads the team with 15.3 PPG and 2.4 SPG. The 41.8% field goal shooter is hitting 37.2% of his threes. Also in the backcourt, Macio Teague is hitting for 14.6 PPG and completing 41.4% of his field goals. Senior forward Freddie Gillespie, a 57.0% shooter, is bring down 9.1 RPG and scoring 10.1 PPG. Guard Davion Mitchell is averaging 3.3 APG and 9.9 PPG.
For the Longhorns, senior guard Matt Coleman III leads in scoring with 12.9 PPG and assists with 4.0 PG. Coleman is completing 44.8% of his field goals and 41.1% of his threes. Two other guards, Andrew Jones and Courtney Ramey, bring double-digit scoring chops to the court. Jones is averaging 10.4 PPG and Ramey 10.0 PPG. In addition, guard Jase Febres is contributing 9.3 PPG. Junior Jericho Sims, a 66.2% shooter, is averaging 9.7 PPG and 7.9 RPG.
Our Baylor vs Texas Pick
Our Baylor vs Texas pick note that in their first meeting this season the Bears dominated the Longhorns. The Bears certainly major advantages in the frontcourt and backcourt. Of course, that does not mean they will cover or even win. Our pick for the #1 Baylor Bears vs Texas Longhorns is the Bears at -6.5.
#1 Baylor Bears vs Texas Longhorns Prediction – Summary
Baylor Bears at -6.5