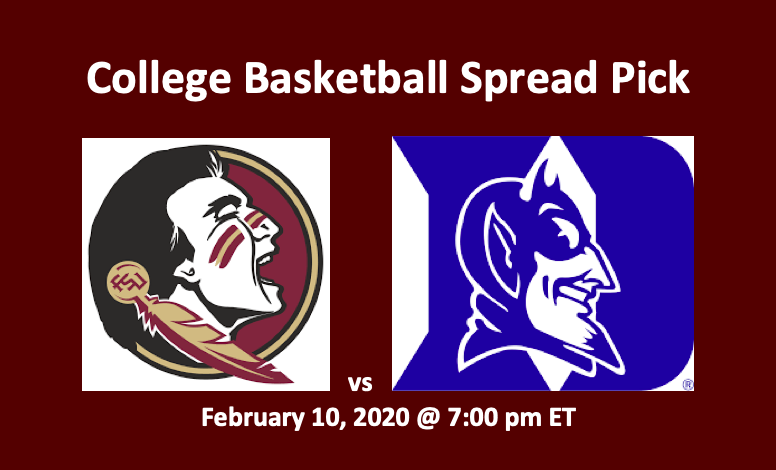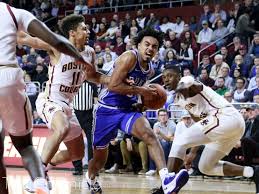 In creating this Florida State vs Duke prediction, we note that these two teams are even. This Florida State vs Duke pick offers the Blue Devils at -8.5. The #8 Florida State Seminoles (20-3 Overall, 10-2 ACC) and #7 Duke Blue Devils (20-3 Overall, 10-2 ACC) share the exact same overall and conference records. The teams are tied for second place in the Atlantic Coast Conference. The #5 Louisville top the ACC with a 12-1 conference record. The big contest will be played Monday, February 10, 2020 at 7:00 pm ET. Duke hosts the event at the Cameron Indoor Stadium in Durham, NC. After reading this post be sure to check out our Baylor Bears vs Texas Longhorns prediction.
Florida State vs Duke Prediction – Recent Performance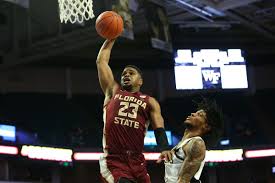 Thus far, FSU has taken on three Top 25 teams, and they have beaten every one. On November 10, they easily beat the #6 Florida Gators 63-51. Then on November 29, the Seminoles took down the #17 Tennessee Volunteers 60-57. They last played a nationally-ranked team on January 4. That was the #7 Louisville Cardinals who Florida State dispatched 78-65. On January 29, FSU suffered their third loss of the season as the Virginia Cavaliers beat them 61-56. Since then, the Seminoles have won three straight games. They last played on February 8 when they hammered Miami 99-81.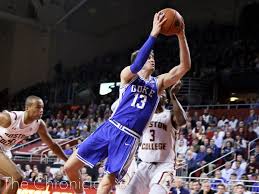 The Duke Blue Devils have also played three nationally-ranked clubs. In those games, they are 2-1. Victories include a 68-66 win over the #3 Kansas Jayhawks on November 5 and an 78-75 edging of the #11 Michigan State Spartans on December 3. On January 18, the Duke Blue Devils met the #11 Louisville Cardinals. Unlike FSU, Duke lost to the Cards 79-73. Since that loss, Duke has won five games in a row. Their last win happened in the last second of OT against UNC. The Devils won that game 68-66.
Seminoles at Blue Devils – Stats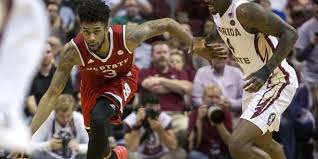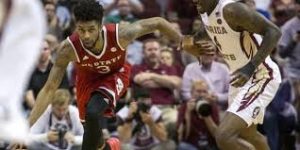 Our Florida State vs Duke prediction notes that in many statistical categories the Blue Devils are outperforming the Seminoles. Duke top FSU in points per game (83.1 to 75.5), field goal percentage (48.1 to 46.1), rebounds (39.9 to 34.3), and assists (16.3 to 13.6). However, Florida State is better in points allowed (64.9 to 66.1), free throws (77.7 to 69.7), and three-pointers (36.5 to 34.9). Both teams are averaging just under six blocks and nine steals per game.
Player and Roster Assessment
The Seminoles have three guards averaging double-digit points. Senior Trent Forrest tops the team in assists with 4.3 per game and is second in points per game with 11.3. Devin Vassell, who's grabbing 5.3 RPG, leads the team in scoring with 13.5 per game. He's hitting 50.4% of his field goal attempts. He's hitting threes at a 41.9% rate. Also in the backcourt, M.J. Walker is good for 10.8 PPG. In the paint, forward Patrick Williams is averaging 8.6 PPG and 3.6 RPG. He's connecting on 47.1% of his shots.
Freshman center Vernon Carey Jr. commands the Duke frontcourt. Carey, a 58.2% shooter, is averaging 17.8 PPG and 8.8 RPG. Also in the paint, forward Michael Hurt, who's completing 49.2% of his field goals, is averaging 10.4 PPG and 3.7 RPG. Sophomore guard Tre Jones is a solid playmaker. He's averaging 6.6 APG and 15.8 PPG. Jones is also grabbing four rebounds per contest. Also in the backcourt, Cassius Stanley is shooting 49.0%. Stanley is good for 12.5 PPG and 4.6 RPG. Both Carey and Hurt are plus-38% three-point shooters.
Our Florida State vs Duke Prediction
Our Florida State vs Duke prediction observes that this is a huge game for many reasons. Not only are these two teams tied, but they are 1.5 games out of first and nationally ranked one after the other. This is the only time these two teams will meet in the regular season. Duke has home court and they are coming off of a major gut-check win against UNC. But FSU should not be underestimated. Our Florida State vs Duke pick is the Seminoles at +8.5.
#8 Florida State Seminoles vs #7 Duke Blue Devils Pick – Summary
Florida State Seminoles at +8.5