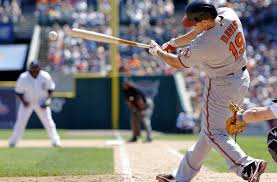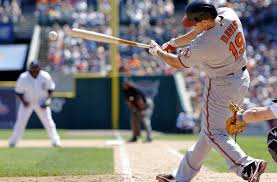 Baltimore plays San Francisco in our MLB pick for Friday, August 12th. The Orioles and Giants both won their last game, while both teams are 5-5 over their past 10 contests. The first-place Giants are in a battle with the Los Angeles Dodgers for the top spot in the NL West. Baltimore finds itself in a similar position, but they are in second-place in the AL East fighting Toronto and Boston for first. Both of tonight's teams also have a good shot at the Wild Card.The bottom line is this entire weekend cross-conference series is a big one for both teams.
Pitchers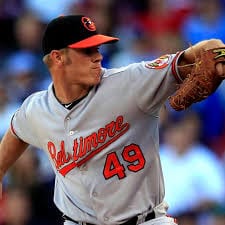 The Orioles start Dylan Bundy who is a converted middle reliever. Since he entered the starter role on July 17th, he's 3-2. Bundy has won his last two starts, going six in one game and seven in the other. In those 13 innings, he allowed five hits and two runs. He's looked strong in his last four starts. His overall ERA is 3.05, while his ERA for August is 1.38. His last two wins were against the Texas Rangers and the Chicago White Sox.
Matt Cain (5.16 ERA, 4-6), whi has been starting the entire season, has had a tough go of it until recently. In his first 10 starts we went 1-5 with four no decisions. But his game has improved. In his last two starts, he's won three, lost two, and had two no decisions. His three wins occurred during his last three starts. In those three games, he's pitched 15 innings total, allowing 11 hits and four runs. In two of those games, he allowed no runs.
Hitting and Other Factors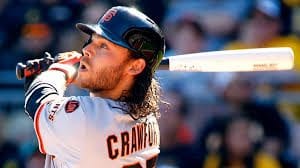 Both teams are close in terms of batting average, with the Orioles team average being .262 and the Giants batting .258. In batting, Baltimore's Manny Machado (.306 BA, 26 HR, 69 RBI) has been hot at the plate this past week. He's had four homeruns and 11 RBI. On the road, he's batting .288. On the other hand, Baltimore's other premium hitter, Mark Trumbo (32 HR, 82 RBI), has been struggling this past week. He has to pick it up tonight. Second baseman Jonathan Schoop (.283 BA, 17 HR, 59 RBI) is also having a tough time this week.
For the Giants, Buster Posey (.291 BA, 12 HR, 54 RBI) has been solid as of late, but he has struggled against AL pitchers. Also for San Francisco, Brandon Crawford (.277 BA, 11 HR, 71 RBI) has done well in the past week, hitting .423 with four RBI and one homerun, double, and triple. Also for SF, Brandon Belt (.280 BA, 13 HR, 57 RBI) has walked seven times in the past week, while driving in four runs and garnering four hits.
MLB Pick: Baltimore Plays San Francisco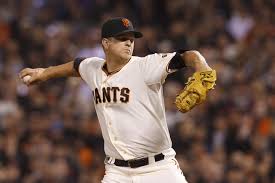 Here's the skinny on this game where Baltimore plays San Francisco. Normally, I'd pick the favorite, which is Baltimore. But the Giants are hitting better, their starter looks like he's on a roll, and they are at home, which means the DH is out of the picture.
You can get the Giants at +124 with the moneyline tonight when Baltimore plays San Francisco. We like that bet. Take San Francisco over the Orioles tonight. The game will start at10:15 p.m. ET.
MLB Pick Baltimore Plays San Francisco: Giants at +124