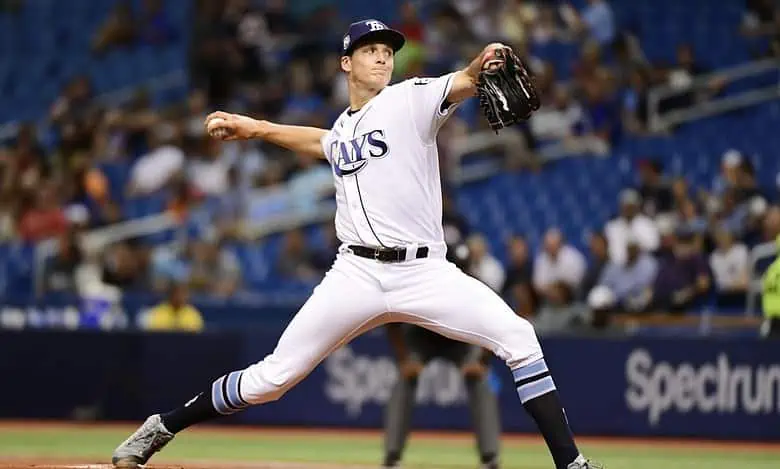 The two best teams in the American League are set to meet up this weekend in Tampa Bay as the Rays host the Baltimore Orioles. Both teams look like they are a lock to make the playoffs, but winning the AL East Division is the ultimate goal.
Baltimore comes into this game with an overall record of 58-37, and they are now sitting in first place in the AL East Division. The Orioles have gone 3-2 in their last five games, but they have been on a huge run since the start of June.
Tampa Bay comes into this series with an overall record of 60-39, and this is the first time all year that they have been knocked out of first place. The Rays have dropped four straight games, but they continue to be a great team at home.
The Tampa Bay Rays are moneyline betting favorites in the series opener, with odds set at -190.
Orioles Swinging Hot Bats
Since the month of June started, the Baltimore Orioles have been putting up some impressive numbers at the plate on offense. Anthony Santander leads the way with 17 home runs and 54 RBIs this season, but some young stars are also putting up big numbers.
Baltimore is still looking for some more power as they have hit over 30 home runs less than the Tampa Bay Rays. This Orioles team is still looking for some more pitching as well, and that's going to be a key in this series.
Kyle Gibson is set to start on Thursday night, and he has gone 9-6 with a 4.77 ERA on the year. Gibson needs to be at his best to give the Orioles a chance to win this game.
Rays Continue to Get Pitching
Even though things haven't gone well for the Tampa Bay Rays of late, this team is still putting up solid numbers in the pitching department. Tampa Bay comes into this game with a team ERA of just 3.73, and they have one of their best pitchers on the mound in this matchup.
Tyler Glasnow has returned from injury, and he has gone 3-3 with a 3.78 ERA this season. Glasnow also knows that he has a dominant bullpen behind him, and he just needs to deliver a quality start.
The offense has sort of disappeared in the second half of the year, but the Rays have belted 146 home runs this season. Tampa Bay is going to need to score some runs to win this game, and they need to do it with power.
Rays Rally at Home
The Rays haven't been great to begin the second half of the season, but they play much better at home. Tampa Bay is back home for the first time since the break, and they will be looking to get another winning streak going.
Baltimore is a team that has been swinging the bats well, but they are facing a great pitcher in this game. The Orioles are going to see their bats cool off a bit, and that will hurt their chances to win.
Bet the Tampa Bay Rays at -190 in this series opener between the two best teams in the American League.