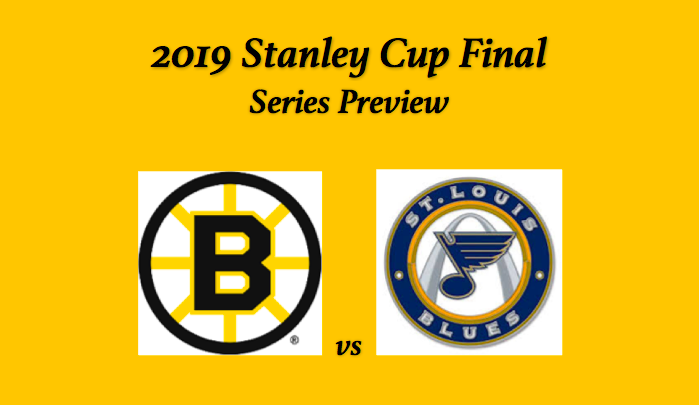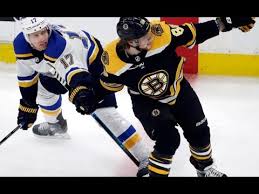 Our Boston Bruins vs St Louis Blues preview, pick and odds of this series looks at a rematch of the 1970 Cup final. That Boston Bruins vs St Louis Blues matchup was highlighted by Bobby Orr's iconic series winning goal. In this 2019 version of the Stanley Cup Final, Boston rides a seven-game winning streak after sweeping the Carolina Hurricanes in the Eastern Conference Final. Meanwhile, St Louis defeated the San Jose Sharks in six games to advance. Our Boston Bruins vs St Louis Blues preview sees Boston's Tuukka Rask and the Blues' first line's recent play factoring into this matchup heavily. The series will commence on Monday, April 27 at 8:00 pm ET with the first games being played at the TD Garden in Boston, MA.
Boston Bruins vs St Louis Blues Preview – Goaltending Matchup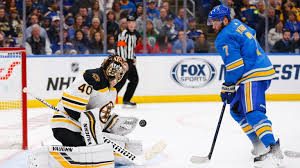 The playoff MVP up to this point has been Tuukka Rask. Rask has been unbeatable through most of round one, and then the rest of the postseason. He is coming off of his second series-clinching shutouts where he stopped all 24 shots he faced. This performance brought his save percentage up to a playoff leading .942, and his GAA down to 1.84. He has looked sharp, making difficult saves look simple and minimizing extra movements in his game. The Bruins have been off for a while. However, Rask generally plays better with more rest. Look for him to give Boston a chance to win every night and possibly steal games in this final.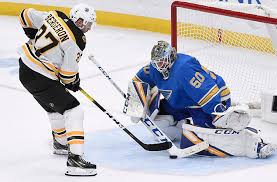 The Blues have gotten solid netmining out of Jordan Binnington during their postseason run. He owns a .914 save percentage and a 2.36 GAA in these playoffs. While he allowed five goals twice against the Sharks, he was lights out in the last three games of the series. In those games, Binnington stopped 75 of his last 77 shots faced. The rookie netminder has looked confident throughout the playoffs and should keep the Blues in each game.
Is the Bruins' 11-day Layoff Too Much?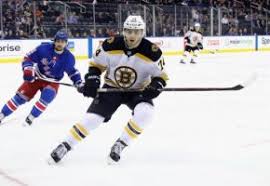 Boston was definitely happy to dispatch the Hurricanes in only four games. It allowed them to rest some of their ailing players, including Zdeno Chara who was held out of the final game of the Eastern Conference Final. There will be questions about their ability to come out with intensity after having the longest layover ever before a final. It will have been 11 days since the Bruins last game action. Historically, teams with this much time off are rusty early in the series. If they can get through the first two periods of game one unscathed, the series will be in Boston's favor.
The Bruins will rely heavily on their first and fourth lines to drive the intensity in game one. Brad Marchand is arguably Boston's playoff MVP if not for Rask. In the B's 17 games, Marchand leads the team in points with 18. He had five points in the four games against Carolina and played the role of a pest perfectly, goading players into taking bad penalties. David Pastrnak has been rather inconsistent, but he does have seven goals and eight assists. Boston's fourth line has provided energy at the right times. If the Bruins need an energy boost at the beginning of the series, Bruce Cassidy can rely on the line of Sean Kuraly, Joakim Nordstrom, and Noel Acciari.
On the Backend, Charlie McAvoy, Torey Krug, and Brandon Carlo have had terrific playoffs. McAvoy leads Boston's defenders in time on ice, averaging 24:20 per game. He has an impressive +9 plus-minus rating. Krug has 12 points, leading Boston's defensemen. He's looked solid in the defensive facets of his game, an area where he is often criticized. During the first three rounds, Carlo has played a terrific shutdown game. He is +6 in the playoffs.
Bruins Need to Stop Blue's Top Line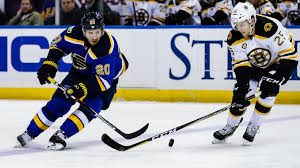 St Louis' top line of Jaden Schwartz, Vladimir Tarasenko, and Brayden Schenn has been vital in getting their club to the final. Schwartz has been the Blues' most dominant player. He had four goals against San Jose giving him a team-leading 12. Tarasenko comes into the 2019 Stanley Cup Final with goals in his last two games. He is also riding a six-game point streak, with eight total against the Sharks. Schenn only has seven points in the postseason, although three came in the last round. This top unit has heated up just in time for the final.
The second line has looked good as well with both Ryan O'Reilly and David Perron contributing offensively. They are second and third in points on the Blues' roster with 14 and 13 respectively. On the backend Aex Pietrangelo and Colton Parayko have been workhorses. They have 13 and 11 points respectively while logging 25:34 and 24:26 minutes per game. A question on the blueline will be if Vince Dunn is healthy enough to play. He missed the last three games of the Western Conference Final with an upper body injury. Dunn was held to only 2:13 minutes in game three against San Jose but entered that contest on a three-game point streak. If he is able to play, he will give St Louis a third offensive weapon on the backend.
Boston Bruins vs St Louis Blues Preview – Our Pick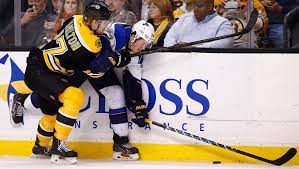 Our Boston Bruins vs St Louis Blues preview finds that Boston's biggest challenge in this series will be getting through the first two periods of game one. If they can stave off a St Louis team that is likely to come out firing, they will be in a good position to win the Cup. If not, they will have to find a way to prevent a Blues team, which is 7-2 on the road, from winning at TD Garden a second time. While the Bruins have been off for a a record amount of time, St Louis has had a sizable six days off. We think both teams will have some rust to shake off. We also think Tuukka Rask will be capable of weathering any storm the Blues throw at Boston in game one. Because of this, Boston Bruins vs St Louis Blues preview pick is Boston. We like the Bruins chances to take the Stanley Cup home.
Our 2019 Stanley Cup Final Boston Bruins vs St Louis Blues Preview: Summary Prediction
Boston Bruins over the St Louis Blues in six games