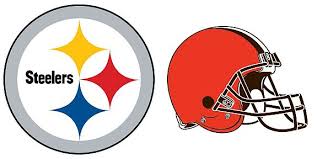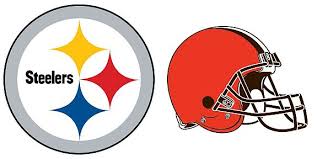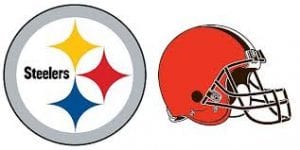 In our NFL free pick Pittsburgh plays Cleveland in week 11. It's no secret that the Pittsburgh Steelers (5-4) have been struggling for the past few weeks. It's also no secret that the Cleveland Browns (0-10) are winless in the 2016 season. This is a game where Pittsburgh, which is now second in the AFC North, can perhaps gain a game on the division-leading Ravens. For the Browns, it's simply about getting a win.
The Steelers last won October 9 when they beat the Jets 31-13. After that win, various injuries too their toll. Losses to Miami 30-15, New England 27-16, Baltimore 21-14 and Dallas 35-30 followed. It's been a tough four-week stretch for Pittsburgh.
The Browns have lost some close ones and some blowouts. As of late, Cleveland, which has no stability at quarterback, lost to Dallas 35-10, Cincinnati 31-17 and Baltimore 28- 7. Two close losses over the past five weeks were to the Jets 31-28 and Titans 28-26.
Pittsburgh Offense vs. Browns D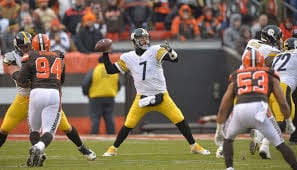 Veteran quarterback Ben Roethlisberger (64.7 COMP%, 20 TDs, 7 INTs, 14 Sacks) commands the Pittsburgh offense. Roethlisberger, who went down with an injury and came back, has had a good season. He'll be looking for WR Antonio Brown (69 REC, 831 YDs, 12.0 AVG, 7 TDs), as well as various other talented pass catchers. With RB DeAngelo Williams out due to injury, the Steelers will depend on RB Le'Veon Bell (100 ATT, 433 YDs, 4.3 AVG, 1 TD) to grind out yards. Bell is a dual threat, as he has 45 catches and 1 TD while averaging 8.0 yards per catch.
The Cleveland defense is problematic. One major problem has to due with the fact that they are giving up just over 30 PPG. They do have eight picks with corner Joe Haden being responsible for three or those, as well as nine PD. But Haden may be hampered by a groin injury in this game. DB Jamar Taylor (2 INT, 8 PD) is also questionable today. LBs Christian Kirksey (94 TCKLS, 1.5 Sacks, 5 TFL, 2 PD) and Demario Davis (65 TCKLS, 1 Sack, 4 TFL, 2 PD, 1 FF) are first and second in tackles and TFL. If they can play big today, the Browns may have a shot.
Cleveland Offense vs. Steelers D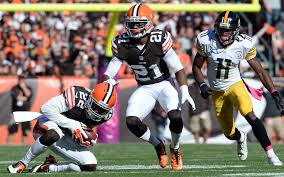 When you average 17.5 PPG in the NFL it's hard to win games. That's how many points on average the Browns are scoring. We're not sure if rookie Cody Kessler or vet Josh McGowan will get the start today. Whatever the case nay be, the Browns will look to take advantage of some of the inexperience in the Steeler backfield. They hope to see standout WR Terrell Pryor Sr. (51 REC, 627 YDs, 12.3 AVG, 4 TDs) open up the game with some big catches. The Browns' O-line is porous.
The Pittsburgh defense, which is holding teams to 22.9 PPG, is vulnerable to the pass. Teams are generating 286.4 yards per game in the air against them. The strong suits for this team are their forced fumbles, which stand at 11 with six recovered, and passes defended, which are at 39. But 13 sacks and four interceptions aren't good enough for a defense to stop quality teams. Pittsburgh is dealing with some injuries, including one that's taken DE Cameron Heyward out of today's game. LB Ryan Shazier (40 TCKLS, 0.05 Sacks, 4 TFL, 3 PD, 1 INT, 2 FF, 1 REC) is a massive force and could have a big game today.
NFL Free Pick Pittsburgh Plays Cleveland
In our NFL free pick Pittsburgh plays Cleveland in a game where the line stated with the Steelers at -10. It's down to -8.0 now. We're going with that. The Steelers are due for a big game and this one offers them the best opportunity to get back on track with a 10-point or better win.
NFL Free Pick Pittsburgh Plays Cleveland: Steelers at -8.0