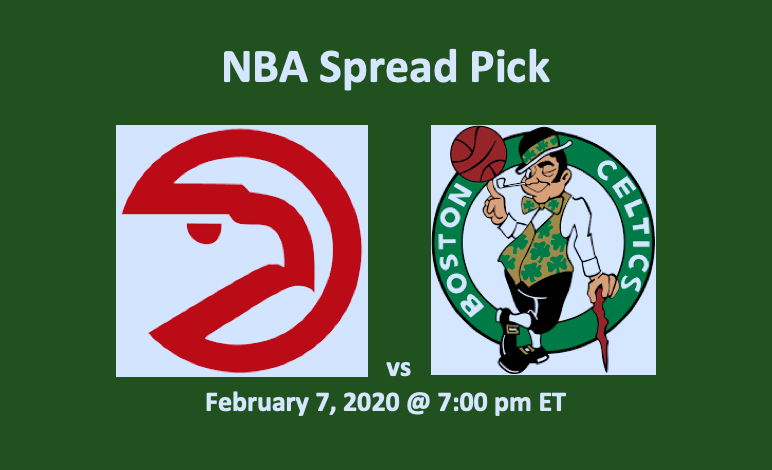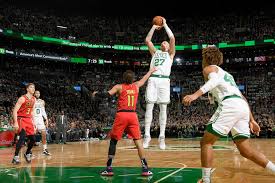 Our Atlanta vs Boston pick has the Celtics favored by 9.5. This Atlanta vs Boston prediction notes that the Celtics have taken the first two games in this three-game series. On January 3, Boston took down Atlanta 109-106. Then on February 3 the Celtics beat the Hawks 123-115. The Boston Celtics (35-15 Overall, 21-5 Home) are third in the NBA Eastern Conference. They've won eight of their last 10 games. On the other hand, the Atlanta Hawks (14-38 Overall, 6-21 Away) are next-to-last in the East. The game will be played on Friday, February 7, 2020. It will tip off at 7 pm ET at the TD Boston Garden.
Atlanta vs Boston Pick – Stats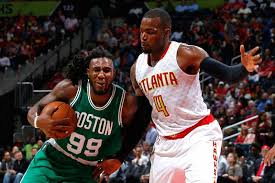 Although the Celtics top the Hawks in points per game, 112.7 PPG to 109.5 PPG, the major difference between these two NBA teams is on defense. The Celts are holding opponents to 105.4 PPG while the Hawks are permitting 118.3 PPG. On the road, Atlanta is allowing 122 points. Boston is two percentage-points better than Atlanta from the field, and they're grabbing two more rebounds per game. The Celts to the Hawks in frees (80.2 to 77.9%)and threes (35.9 to 32.5%They're even on assists (23) and steals (eight). Boston is slightly better on blocks per game (5.8 to 5.1).
Atlanta Hawks vs Boston Celtics – Players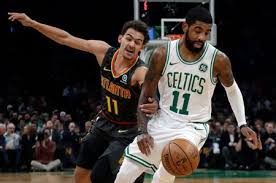 Our Atlanta vs Boston pick notes that leading scoring Trae Young has been upgraded to probable. The guard, who's averaging 29.3 PPG and 9.0 APG, is nursing a tender ankle. The frontcourt includes John Collins (19.7 PPG, 10.3 RPG), Jabari Parker (15.0 PPG, 6.0 RPG), and De'Andre Hunter (12.3 PPG).
The Celtics will be without point guard Jaylen Brown and his 20.3 PPG and small forward Gordon Hayward 17.2 PPG. Still, they do have a solid group. The good news is top scorer Kemba Walker will be at the point. He's averaging 22.0 PPG and 5.0 APG. His PER is a solid 21.79. Power forward Jayson Tatum is recording 21.9 PPG and 6.8 RPG. Center Enes Kantor, who's averaging 9.4 PPG and 8.2 RPG. In the background, Marcus Smart brings 12.4 PPG and 4.8 APG.
Our Atlanta vs Boston Pick
Our Atlanta vs Boston pick notes that the Celtics will be without two of their top players, Brown and Hayward. The Hawks come to this game with their top five scorers. Both Boston wins have been by less than 10 points. We're taking the Hawks tonight at +10.0. See our Maryland vs Illinois college basketball pick for Friday, February 7.
Atlanta Hawks vs Boston Celtics Prediction – Summary
Atlanta Hawks at +10.0