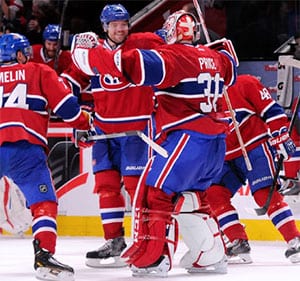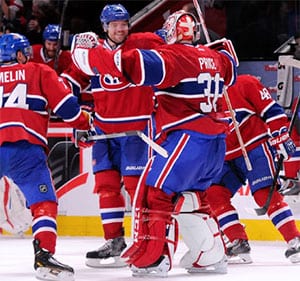 Overview
The Montreal Canadians head out west Monday when the take on the Edmonton Oilers. The Canadians and Oilers don't play each other very often just once or twice a year. The Canadians have won 2 of the last 3 meetings overall but they have won just 3 of the last 11 meetings in Edmonton.
Head to Head Trends
Canadians are 3-8 in the last 11 meetings in Edmonton.
Edmonton Oilers (+120)
The Edmonton Oilers are 7th in the Pacific Division with just 7 points and are 7 points back of the 1st place Anaheim Ducks. The Oilers got off to probably the worst start imaginable losing their first 5 games of the season and they looked pretty bad doing it getting outscored 25-11 but they have since turned things around and have won their last three games. The Oilers are averaging 2.88 goals per game on offense but their big problem is on defense allowing 3.88 goals per game. On special teams the Oilers are ranked 13th on the power play at 21.7% and they are ranked 27th on the penalty kill at 75%.
Edmonton Oilers Trends
Oilers are 17-36 after in their last 53 after scoring 5 or more goals in their previous game.
Montreal Canadians (-110)
The Montreal Canadians are 1st in the Atlantic Division with 14 points 3 points up on the 2nd place Tampa Bay Lightning. The Canadians are off to a great start winning 7 of their first 8 games this season but I have my doubts if this great start will continue too much longer. The Canadians have scored 25 goals this season and have allowed 22 goals so if you do the math on that they should be closer to 5-3 or 4-4 so luck has been on their side so far and luck only last so long. Just to show how lucky the Canadians have been in their 8 games they have won half of them by scoring goals very late in games to go ahead or tie tied it up and then win in OT or the shootout so you can say they're a gritty team that don't give up which they probably are but they have mostly been on the right side of luck so far this season.
Montreal Canadians Trends
Canadians are 7-1 this season.
Canadians are 13-6 in their last 19 games playing on 1 days rest.
Conclusion
I like the Edmonton Oilers over the Canadians in this one. The Oilers are not the best team they're not even really a good team but they have been played well the last few games and it might be a good spot to play an underdog as the Canadians are due for a few unlucky bonces.
Free Pick: Edmonton Oilers +120