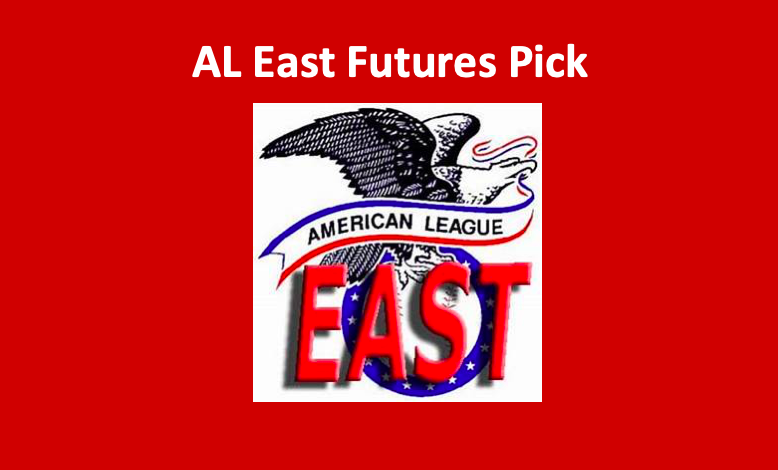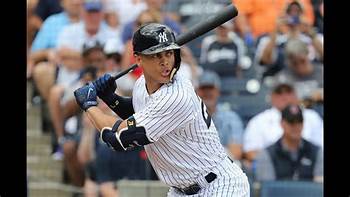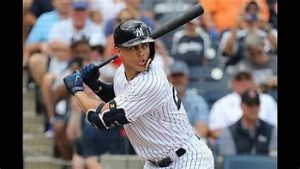 Our AL East futures pick notes that the Yanks could run away with the division. However, our AL East futures pick also sees the always interesting Tampa Bay Rays as having a shot. The Boston Red Sox aren't quite longshots, but, at this point, they might as well be. The two major underdogs in this division are the Toronto Blue Jays and Baltimore Orioles.
Here's our take on this division, in which the Yankees have risen to the top of the heap. The big question is can anyone catch this season's edition of the Bronx Bombers?
AL East Futures Pick – Teams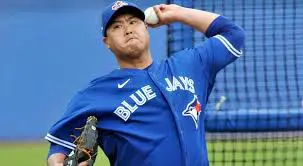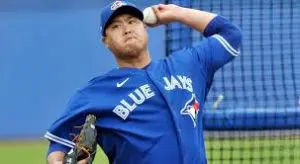 Below you'll find a quick thumbnail sketch of each AL East team. The odds favor the Yankees. That's for sure. But might there but a team in our AL East futures pick who might make things very interesting in this division? Find out below.
Baltimore Orioles
At 1000/1, the Orioles are your worst bet to win the division, but your best bet when it comes to payouts. Despite making a few improvements, this team is expected by everyone to record its third-straight 100-plus loss season. However, with the 2020 MLB season starting late due to the COVID-19 outbreak, the Birds may be saved from that humiliation. That is, if with the delayed start the season is capped at 120 games.
Boston Red Sox
The Red Sox traded Mookie Betts and David Price, and then ace Chris Sale went on the DL in order to have Tommy John surgery. With all of those issues, plus a new manager and new guys in the front office, you've got to believe that the 14/1 odds laid on this team are generous. In 2020, this team is going nowhere
New York Yankees
Somehow, despite a slew of injuries last season, the Bronx Bombers won 103 games. They come into 2020 with Giancarlo Stanton healthy and their new starting ace Gerrit Cole. Cole is perhaps the best pitcher in MLB. Additionally, the Yankees have cash, both Brian ("Cash"man) and the green stuff, which means they can ably deal their way into the World Series.
Tampa Bay Rays
The Rays also have "cash" in the former of manager Kevin Cash. Cash knows the game and this team. He gets the most out of what he has. This year, he has one of the deepest rotations in MLB. Tampa Bay will give the Yankees a run for their money, and there is the possibility that in the end, they could be on top.
Toronto Blue Jays
The Jays have improved but they are not quite ready to have a breakout season. They did spend a significant amount of money to sign free-agent starter Hyun-Jin Ryu. In 2019, he had the lowest ERA in the NL. Plus, they have significant talent in Vladimir Guerrero Jr., Bo Bichette, and Cavan Biggio. Second-year manager Charlie Montoyo has some talent to work with. Give him and the Canadian Birds another season to bring it all together.
AL East – Intangibles, Variables & Other Factors
The Yankees have to be mindful of hubris. They cannot come in believing their press and expecting everyone to bow down at their feet. NY has to play to win every game. Tampa Bay is a true wildcard in this mix. They could be a spoiler and even a dark horse. After all, what do they have to lose? If Toronto can mature quickly, they will be dangerous. With any more bad luck, the Red Sox could finish fourth. The Baltimore Orioles are static, and that's not good.
Final Word – AL East Futures Pick
Our AL East futures pick is obvious. It's the New York Yankees. But the big question is are the Bronx Bombers worth betting on? After all, they are 5/1/ What can you make on those odds? The answer is close to nada.
What futures bets should you make when it comes to the AL East? See what we think here. Also, read our Central Division wagering suggestions and our divisional pick. You will want to make sure you read our AL West Futures Pick blog and and AL West Futures Betting article.